Blog
The Summer of What If?
Embody the Spirit of the Intern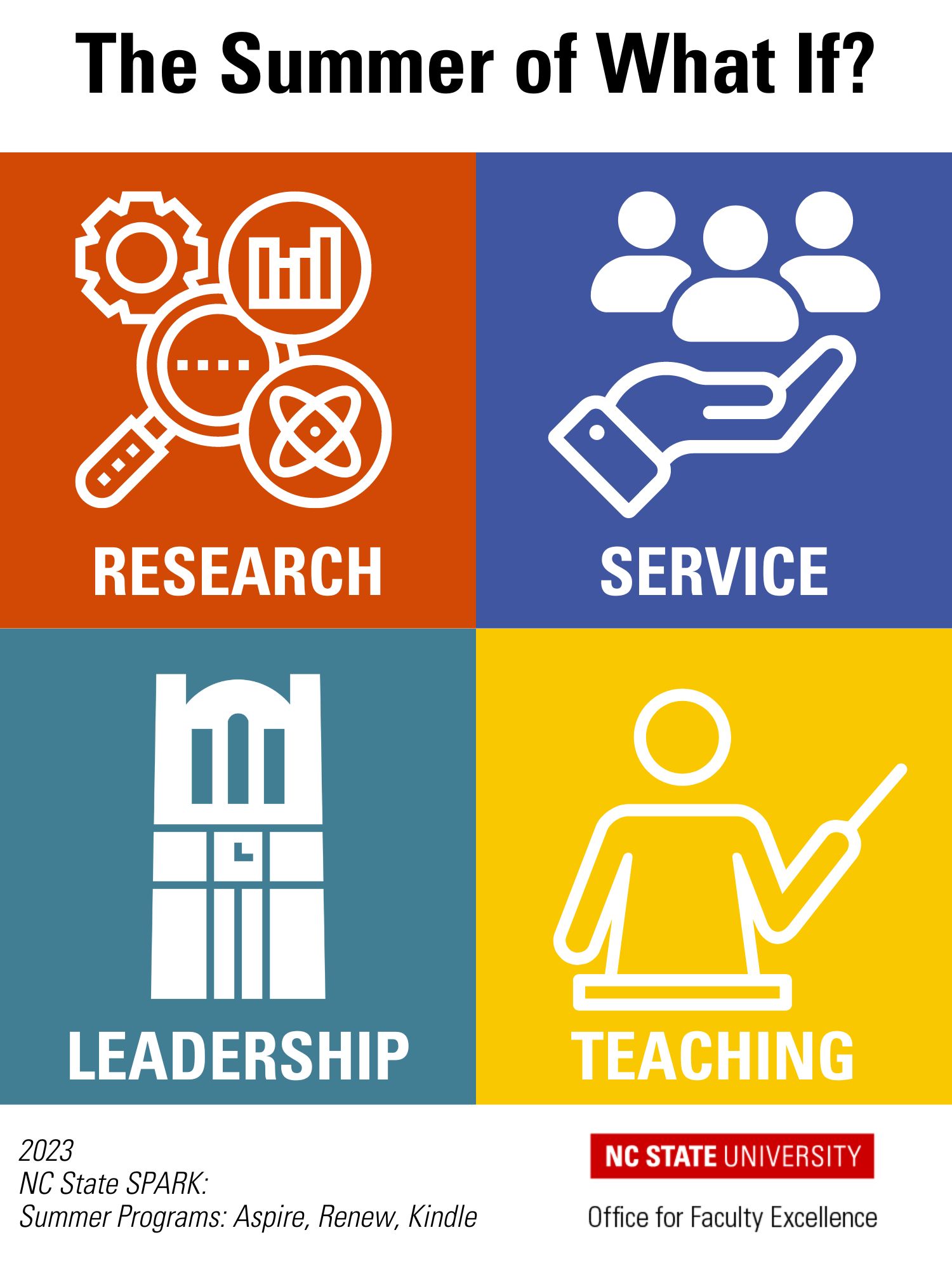 At some point in our careers all of us have made choices that defined us. Unlike those popular multiverse movies, we can't be everything, everywhere, all at once, so we had to narrow our focus and pursue one academic domain over others. Although we are all in some way invested in teaching, research, leadership and service, most of us have prioritized one of those areas. But a part of us wonders: What if we had chosen a different path? And what if we could go back now and revisit those options?
In her bestseller book My What If Year: A Memoir, Alisha Fernandez Miranda decides to pause her stressful career as the CEO of a high-powered consulting firm. With the support of her husband and eight-year-old twins, she leaves her home in London to spend one year exploring the dream jobs of her youth, seeking answers to the question, "What If?"
The resulting adventures in her journey take her from being an intern at a Broadway show to handling priceless art pieces at Christie's to serving meals at a restaurant in the Isle of Skye. Alisha's "What If" year reveals that she can achieve success on her own terms by embodying the spirit of the intern: never stop learning, be flexible, and understand that failure is a prerequisite for growth. We have found her journey to be fascinating, and very empowering.
What if we took a similar approach to Alisha and tried being interns in different capacities relevant to our work at a University? What if we explored our options and looked at them with fresh eyes? And, what if we can take our readers along and help them grow and explore with us?
Similar to the #NCStateIdeaCamp program offered last summer as part of the award winning NC State SPARK: Summer Programming: Aspire, Renew, Kindle series, The Summer of What If? will be a four part series in July created to engage faculty, staff and graduate students in a learning opportunity designed to advance professional development.
The Summer of What If? will focus on rediscovering academic pathways and looking at them with fresh eyes. The asynchronous, four part series will take place on each Wednesday in July, starting on Wednesday, July 5, 2023. Each installment will include a blog post, podcast, relevant readings, companion artwork and more. Each week the new installment will focus on a different area of academia: research, service, leadership and teaching. All installments will be posted on the OFE blog page and a link will be emailed to all registrants.
The content is accessed at your own pace, in your own time, and using your favorite device. If you want to, you can join us on Twitter using #NCStateWhatIf to chat about the theme of the week…or not, we will leave that up to you.
If you are interested in receiving the four installments of the Summer of What If? series, please sign up here. We hope that you will choose to spend some time this summer with us!