About the Office
The Office of the Executive Vice Chancellor and Provost positions NC State to achieve academic excellence and worldwide prominence in higher education and research.
The Provost's Office
The Provost's Office supports NC State's success as an R1 land-grant university by promoting a campus culture of outstanding teaching, innovation, extension and engagement inside of and beyond campus walls. We align our efforts with the university's strategic plan, and empower the university community to gain momentum on strategic goals through oversight of academics and creating a home for the nation's brightest faculty.
Working within the strategic plan helps us expertly allocate resources and promote leadership of our nearly 2,500 faculty, nearly 7,000 staff and more than 37,500 students. We're expanding opportunities for teaching, research and learning through the creation of an Office of University Interdisciplinary Programs and Office of Instructional Programs. We're also well underway in implementing the first stages of Wolfpack 2030: Powering the Extraordinary.
Our leadership and support create a welcoming campus culture that values diversity, innovation and experiential education. We've created a strong academic environment that positions our faculty, staff and students for success, and we're moving forward on our vision for NC State's future.
Strategies for Success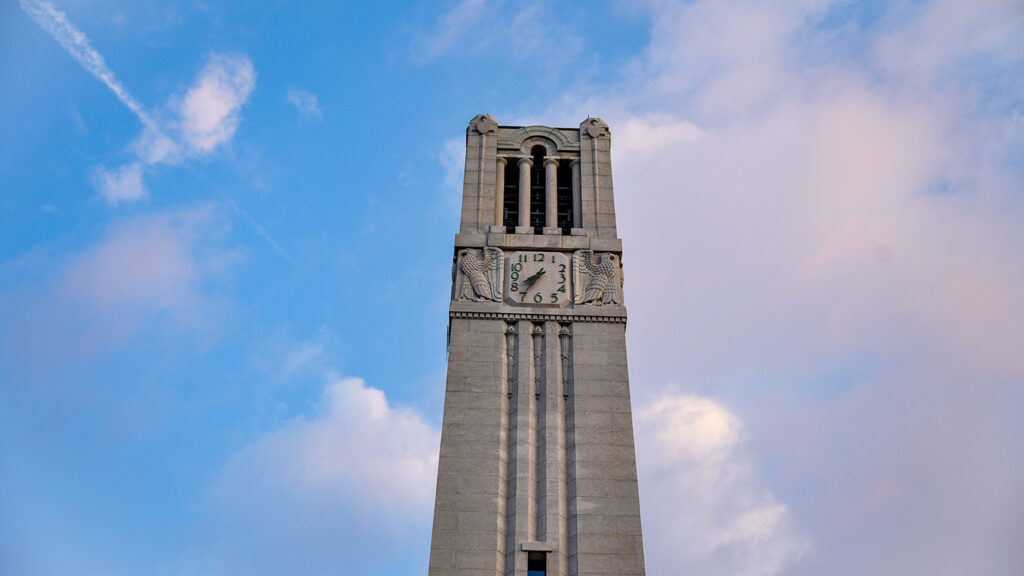 NC State serves as a model for peer institutions in academic excellence through the fulfillment of our land-grant mission and vision in alignment with our solid strategic planning efforts.

Warwick Arden

Executive Vice Chancellor and Provost
14 Units
From academic strategy to campus diversity, we create
a culture of success.

Experienced Staff
Our staff has answers to all Provost's Office-related questions.
Our Colleges
NC State's colleges equip students to address critical issues and take advantage of opportunities in an increasingly global society and produce some of the most innovative research in higher education.
Provost's Office Units
Units that report to the Office of the Executive Vice Chancellor and Provost work to ensure a well-rounded university experience for faculty, staff and students.