Integrative Sciences Initiative and Building
NC State is at the forefront of the effort to unite the sciences and transform how we tackle many of our grand challenges, from infectious disease to sustainable agriculture.
Uniting the Sciences at NC State
Every modern challenge facing human society involves the sciences. Rising to meet those challenges requires chemists, biologists, physicists, engineers and mathematicians to unite their disciplines. New technologies are making it ever easier for these researchers to work together, particularly as they study molecules — the fundamental chemical building blocks of human bodies, medicines, fertilizers and energy systems alike.
The Integrative Sciences Initiative (ISI) will transform teaching, research and discovery in chemistry and other STEM fields at NC State by employing the latest technology, solving major societal challenges and training a new generation of interdisciplinary scientists ready for every future opportunity.
The new $180 million Integrative Sciences Building (ISB) — the heart of the initiative — will provide vital space for STEM teaching and research space at NC State and serve as a catalyst for transforming the sciences.
Watch Our Progress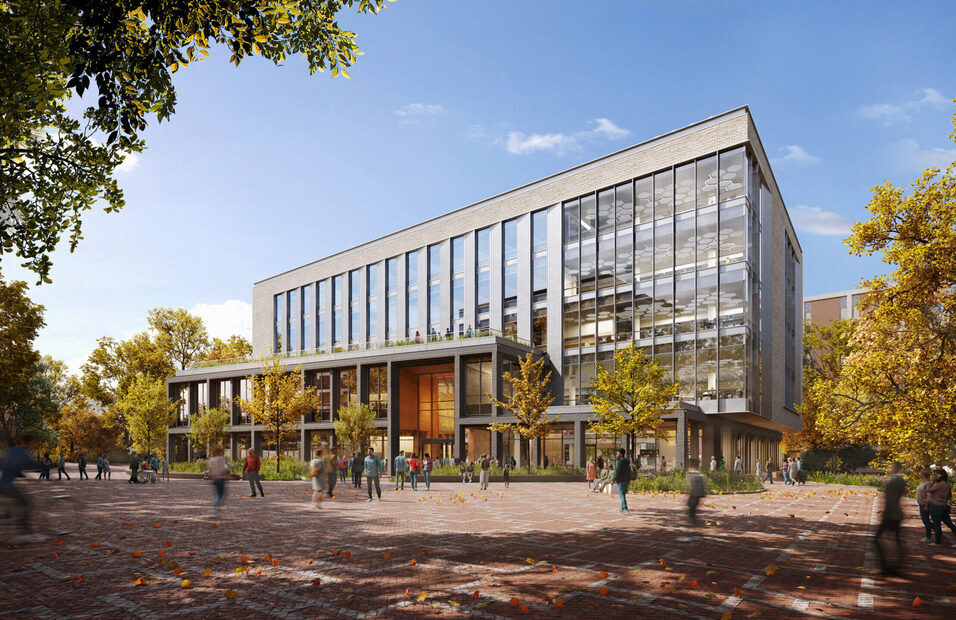 FUTURE Labs Workshop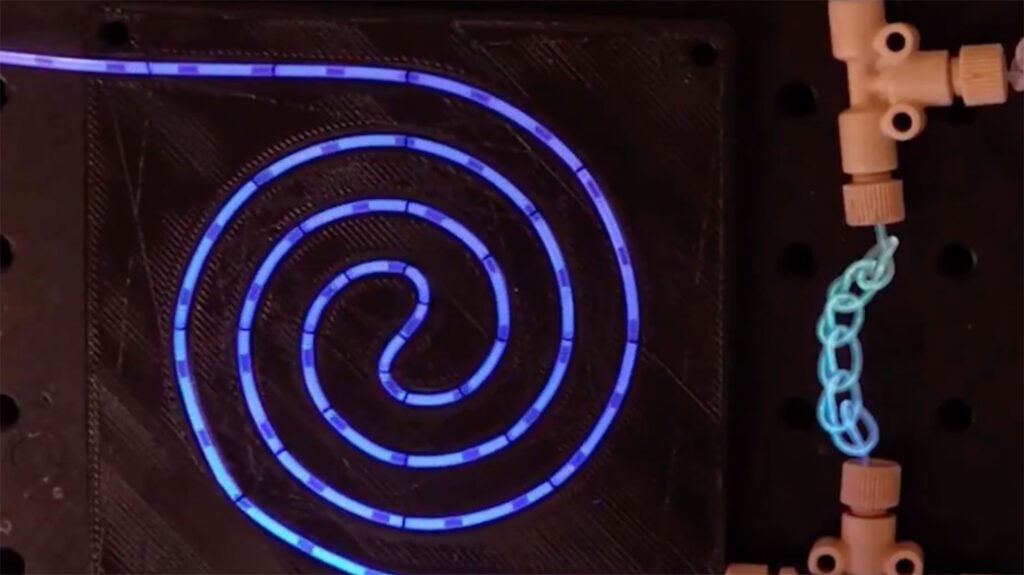 The Need for a New Kind of Space
NC State has outgrown our existing spaces for lab-based science programs, which are critical for a campus that awards one-third of the STEM degrees in the entire UNC System. In order to maintain our status as one of the nation's elite STEM universities — and to continue attracting the best and brightest faculty and students — we must have superb basic and applied molecular science programs and facilities.
Heart of Campus
The ISB will be located on the former Harrelson Hall site adjacent to the Brickyard.
153,000 Square Feet
The building will include a mix of teaching, research, collaboration, amenity and support space.
$180 Million Investment
$90 million of the project cost will be provided by the state and $90 million will be funded by the university.

The Integrative Sciences Building will be a hub that connects existing centers of excellence on campus and transforms the Brickyard into a hive of scientific innovation and education. At its center will be three core labs that empower NC State to create new kinds of molecules, image and visualize molecules, and work to develop technologies that use these molecules to fast-track new technologies.
Disciplines represented in the building will be STEM-focused. Education and training programs will focus on team science, inquiry-driven coursework across disciplines, communication and leadership, diversity and preparation for the jobs of tomorrow.
Support the Integrative Sciences Building
Project Milestones
In January 2021, NC State University engaged Moseley Architects and ZGF Architects along with a team of consultants to complete advanced planning for the Integrative Sciences Building, which was wrapped up in August 2021.
Milestones for the project include:
Design development by June 2022
Construction documents by December 2022
Construction beginning in summer 2023
Completion of construction in 2026
The Future of the Initiative
The Integrative Sciences Initiative is led by Joshua Pierce, co-director of NC State's Comparative Medicine Institute, in collaboration with ISI theme leaders Melanie Simpson and Yevgeny Brudno.
Rob Dunn, senior vice provost for University Interdisciplinary Programs, and Duane Larick, senior vice provost and professor emeritus, will provide direction in launching the initiative and bringing together scholars and students from biochemistry, biological sciences, chemistry, engineering, biomedical sciences and microbiology under one roof.
Research Themes
To address opportunities for scientific advancement, three initial research thematic areas have been identified to collaboratively study, synthesize, and screen molecules and molecular pathways in the context of human and animal disease. These themes are:
Molecular mechanisms of metabolism and disease

Led by Melanie Simpson, professor and head of the Department of Molecular and Structural Biochemistry

Molecular synthesis and characterization

Led by Josh Pierce, co-director of NC State's Comparative Medicine Institute

Molecular therapeutics and drug discovery

Led by Yevgeny Brudno, assistant professor in the joint NC State and UNC Chapel Hill Department of Biomedical Engineering
Interdisciplinary research and teaching across these themes will embrace cutting-edge technologies in shared spaces and core facilities provided by the ISI. Synergy within and across themes will infuse the training and research environment for undergraduate and graduate students, faculty and staff, in a manner that is unprecedented at NC State.
Inquiry-based Education and Workforce Development
A fourth theme focuses on inquiry-based education and workforce development; students will learn broad concepts and industry-relevant techniques while participating in curiosity-driven, discovery-based science. Theme leaders are:
Jeremiah Feducia, teaching associate professor in the Department of Chemistry
Carlos Goller, associate teaching professor in the Department of Biological Sciences and the Biotechnology (BIT) program
Trino Ascencio-Ibanez, teaching associate professor in the Department of Molecular and Structural Biochemistry
Jane Lubischer, associate department head in the Department of Biological Sciences.
These leaders are working to ensure that NC State students graduate having already had extensive experience in research that involves a mix of cutting-edge techniques and collaborative research projects that span disciplines all in the context of the real-world challenges.
With the Integrative Sciences Building and Initiative, we take the next step in breaking down barriers to solve great societal issues.

Warwick Arden

Executive Vice Chancellor and Provost
Help Fuel the Sciences