About
The Office of the Executive Vice Chancellor and Provost drives our "Think and Do" approach to world-class academics.
Academic Impact
The Provost's Office is the go-to resource and advocate for faculty, promoting initiatives that make NC State a higher education leader. We strive to recruit, retain and reward the nation's brightest minds, whether tenured, tenure-track or professional faculty.
The office helps cultivate continued excellence through embracing interdisciplinarity and encouraging collaboration across colleges, departments and units. Executive Vice Chancellor and Provost Warwick Arden, along with the rest of the Provost's Office staff supports the university's academic reputation through collaboration with Chancellor Randy Woodson, the Board of Trustees, and the University of North Carolina General Administration and Board of Governors.
Serving Faculty and Students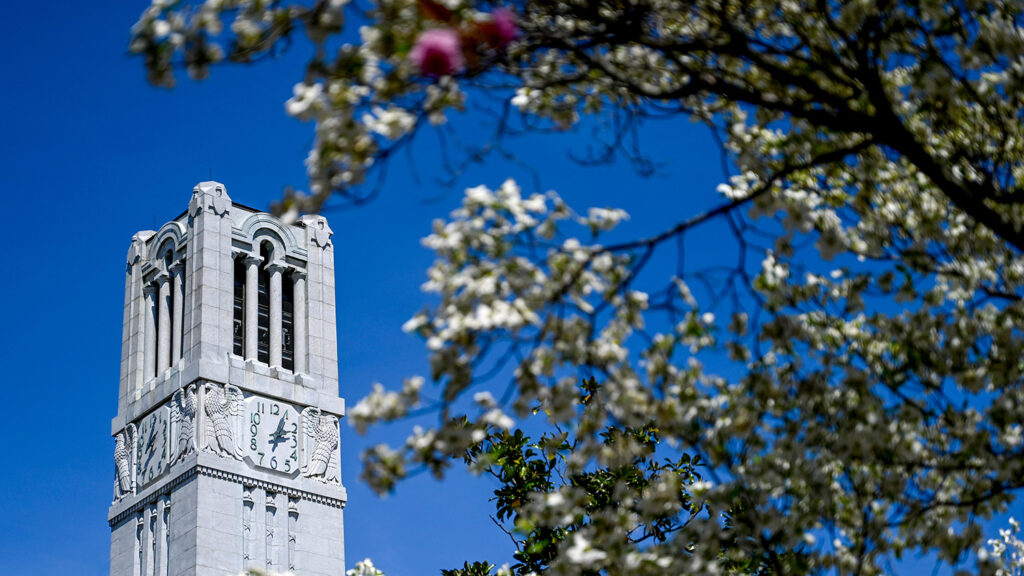 Pursuing the Extraordinary
The Provost's Office sets a strong vision for academics at NC State — one that aligns with the university's strategic plan, Wolfpack 2030: Powering the Extraordinary. This plan sets in motion a path to success for more than 9,000 faculty and staff, and more than 37,000 students.
We support faculty across all career stages, providing professional development opportunities and celebrating excellence through various awards and honors. We facilitate student learning and engagement inside and outside of the classroom and play a key role in all parts of the student experience. Our talented, hardworking Provost's Office staff helps facilitate various university activities and initiatives. For every member of the university community, we think with strategic purpose and do what makes our campus a more inclusive, welcoming place for all.
Many Parts, One Mission