Building Partnerships for Health and Sustainable Agricultural Development in East Africa 
Presented by the Global One Health Academy and CALS International Programs, this 3-day symposium focused on exchanging knowledge, fostering collaboration and driving sustainable agricultural development to improve health and wellbeing with our partners representing Kenya, Malawi, Tanzania, and Uganda.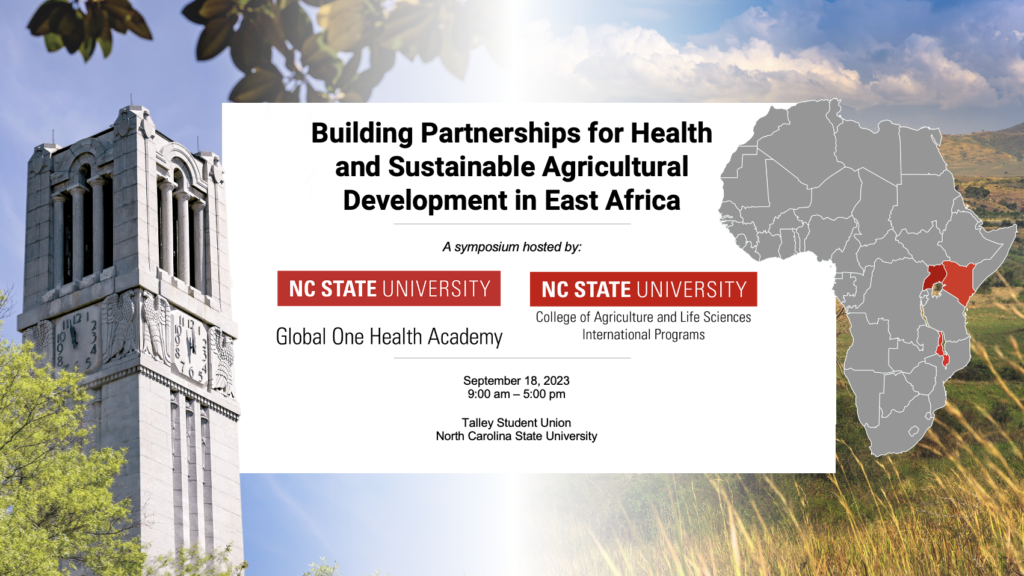 Public Symposium Information
Date: Monday, September 18, 2023
Time: 9:00 am – 5:00 pm
Location: Talley Student Union, North Carolina State University
Generously supported by the NC Biotechnology Center, this public symposium took a One health perspective — which recognizes the interconnectedness of human, animal, plant, and ecosystem health — and brought together leading experts, professionals, and stakeholders to exchange knowledge, foster collaboration and drive sustainable agricultural development to improve health and well-being with our partners representing Kenya, Malawi, Tanzania, and Uganda.
Discussion centered on:
agricultural development and links to nutrition and environmental sustainability
water sanitation and hygiene and the connection to human, animal, and environmental health
approaches to combating infectious diseases, including vector-borne diseases and antimicrobial resistance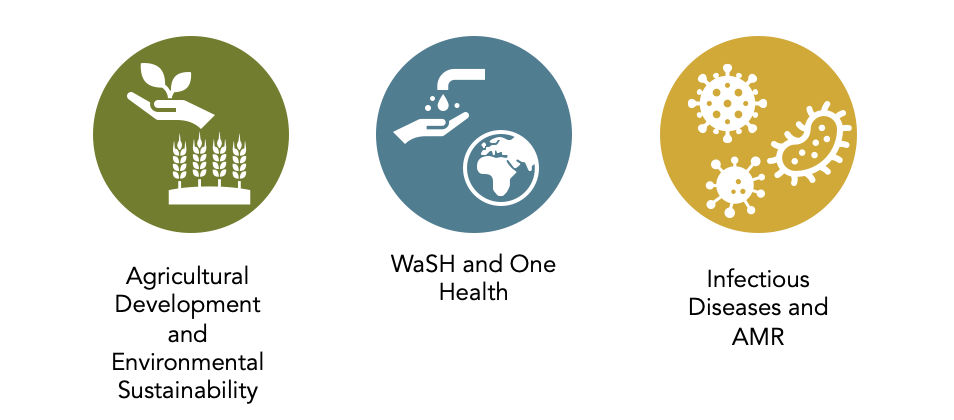 This event has concluded. Please contact GOHA with any questions.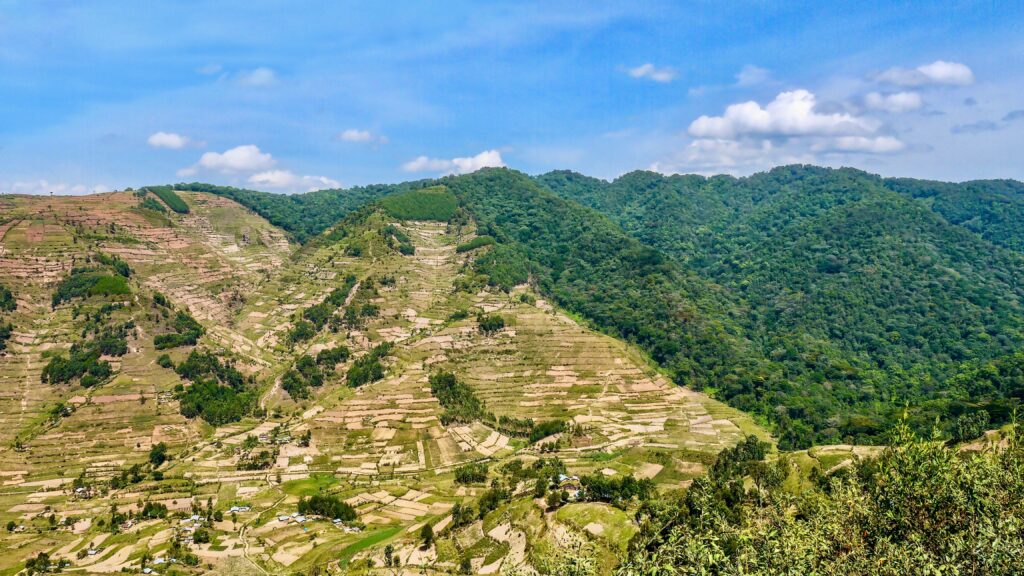 Keynote Speaker
Dr. Chimimba David Phiri
Dr. Chimimba David Phiri is the Director and FAO Subregional Coordinator for Eastern Africa and the FAO Representative to the African Union (AU) and to the United Nations Economic Commission for Africa. Before joining FAO SFE in May 2018, Dr. Phiri was the Subregional Coordinator for the FAO Subregional Office for Southern Africa, which supports 16 countries predominantly in Southern Africa, for five years. In addition to this role, he served as FAO Representative to Zimbabwe, Swaziland and Botswana.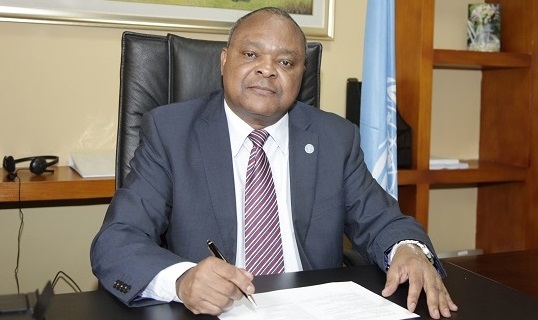 Dr. Phiri joined FAO at its headquarters in Rome in 1991 as Policy Economist in the Economic and Social Development Department. From 1998 to 2008, he served in the Cabinet of the FAO Director-General, where he was involved in the policy direction and overall management of the Organization. In September 2008, Dr. Phiri was appointed Chief of the Policy Assistance Support Service in the Technical Cooperation Department. In this position, Dr. Phiri was the focal point for FAO's support to the African Union and its NEPAD programme, chairing the Organization-wide Task Team for such cooperation.
Dr. Phiri holds a PhD in Economics and Development Economics, which he obtained in 1991 from the University of Cambridge, United Kingdom. He also holds an MSc in Agricultural Economics from the University of Wales (1984) and Bachelor of Science (Agriculture) with distinction from the University of Malawi (1981).
Featured Symposium Speakers
Funding Agency Representatives
Symposium Details
Each of the three days of the symposium had a distinct format and goals.
September 18 | Talley Student Union, 3260A – Piedmont Ballroom | Time: 09:00 am – 05:00 pm
Day 1 included presentations by invited East African speakers on ongoing research, development projects, challenges, and needs for NC State-East Africa collaborations. The day featured remarks from Chancellor Woodson and a keynote presentation from Dr. Chimimba David Phiri of the Food and Agriculture Organization (FAO) of the United Nations.
September 19 | Invitation-Only | Time: 09:00 am – 05:00 pm
The first half of Day 2 included discussions of NC State's research relevant to the East African rural development and research needs. Faculty members with relevant research and regional experience provided overviews of their work to develop a foundation for the collaborative project discussions on Day 3. The second half of Day 2 included visits to various NC State facilities.
September 20 | Invitation-Only | Time 09:00 am – 03:00 pm
Day 3 involved open forum discussions and facilitated small group focus sessions. The final day focused on envisioning specific future research, implementation of agendas, and sketching out paths for action.
Questions? Please contact us at global-one-health-academy@ncsu.edu.