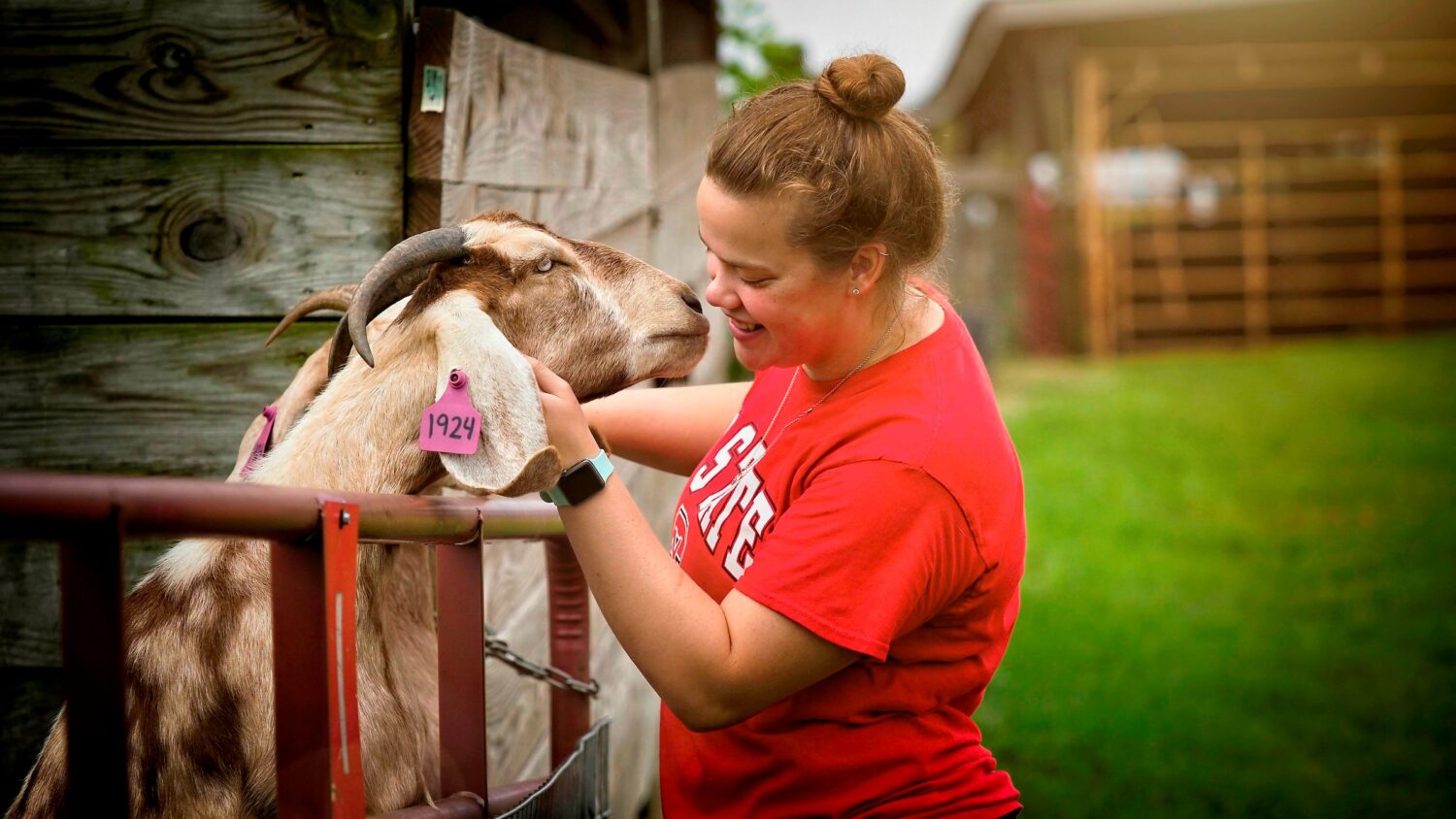 Global One Health Academy
The Global One Health Academy will engage faculty, staff, undergraduate and graduate students in improving the health of plants, animals, biodiversity and human society in North Carolina and beyond.
Game-Changing Health Research
NC State's Global One Health Academy will be among just a small handful of similar programs in the world. Even among such programs, it will be unique. The academy will build upon the university's strengths in agriculture and plant health, veterinary medicine and domestic animal health, and the health of biodiverse ecosystems and human societies. It will also strengthen NC State's commitment to interdisciplinary excellence and collaboration among faculty, staff and students across colleges and units.
Enhancing Opportunities
The academy will expand NC State's One Health research and education efforts, as well as increase opportunities for undergraduate and graduate students, with a focus on interdisciplinary project-based experiences, and the development of evidence-based recommendations for tackling current and future global threats. Research within the academy will consider three thematic areas that address the 2030 UN Sustainable Development goals: driving food and water solutions, combating infectious diseases, and addressing climate change-health disparities.
Graduate Student Opportunities
To advance research and professional development opportunities for graduate students working on global challenges through a One Health approach, the Global One Health Academy is pleased to announce the Global One Health Fellows Program and the Graduate Travel Award. Applications for both opportunities are due Friday, April 28, 2023.
About the Global One Health Fellows Program
Global One Health Fellows will receive one year of support, including a $30,000 stipend, insurance coverage, and tuition and fee remission. They will join an interdisciplinary cohort that broadens their knowledge in multiple domains of One Health, while learning from peers and mentors to bring new perspectives that facilitate a deeper understanding in their field of study.
Program Activities:
1-credit hour Global One Health seminar course
Monthly professional development meetings
Global One Health Academy Research Symposium
Interdisciplinary co-mentorship opportunities
Additional opportunities for teaching and public engagement
Students spanning all of NC State's colleges and programs are encouraged to apply. Applicants must be current or incoming graduate students at NC State with relevant One Health research. Ideal applicants will be early in their academic career (1st or 2nd year), but later-career graduate students are welcome to apply.
Applications are due Friday, April 28, 2023.
About the Fall 2023 Graduate Travel Award
This travel award will support 3-5 graduate students per year for international or domestic travel that advances their global One Health-related research. Travel could be for field work, data collection and analysis, workshops and trainings on new methods and approaches, other opportunities that will advance research theory or practice, or conferences and other venues where research findings will be disseminated to the scientific community or the public.
Award amounts are available up to $1,500 for domestic travel and up to $3,000 for international travel. Graduate students from disciplines across all of NC State's colleges with relevant research are encouraged to apply. This cycle will supporttravel occurring between June and December 2023, with an anticipated fall application deadline to support travel occurring between January and June 2024.
Applications are due Friday, April 28, 2023.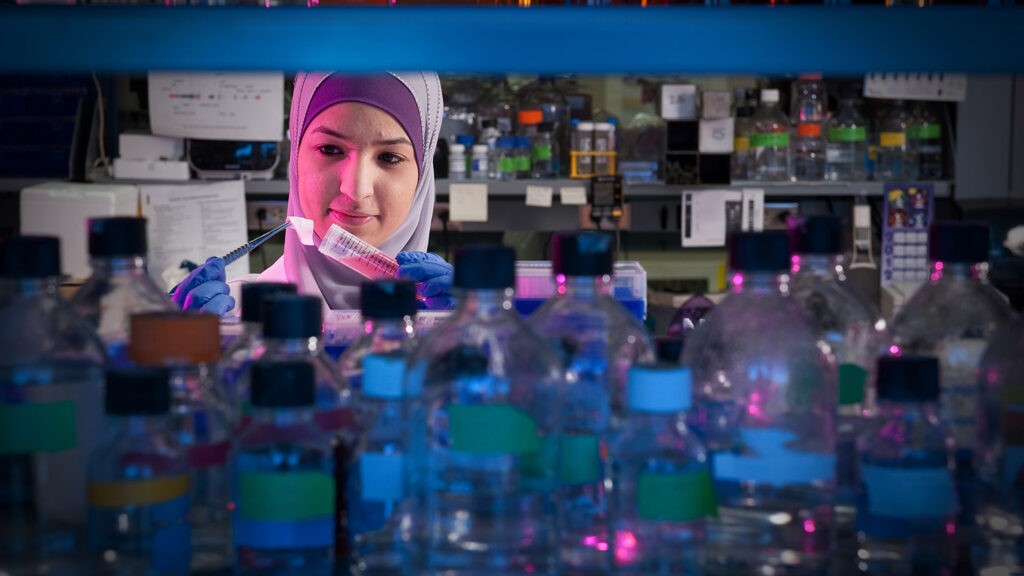 What is One Health?
One Health is the idea that the health of people is connected to the health of animals, plants and biodiversity. As the Earth's population grows, our connection with plants, animals, biodiversity and the environment more generally changes. This includes people living closer together, changes in climate and land use, more global travel and trade, and animals serving as more than food. These factors make it easier for diseases to spread between animals and people. A One Health approach tackles shared health threats by looking at all angles — plant, animal, biodiversity, environmental and human.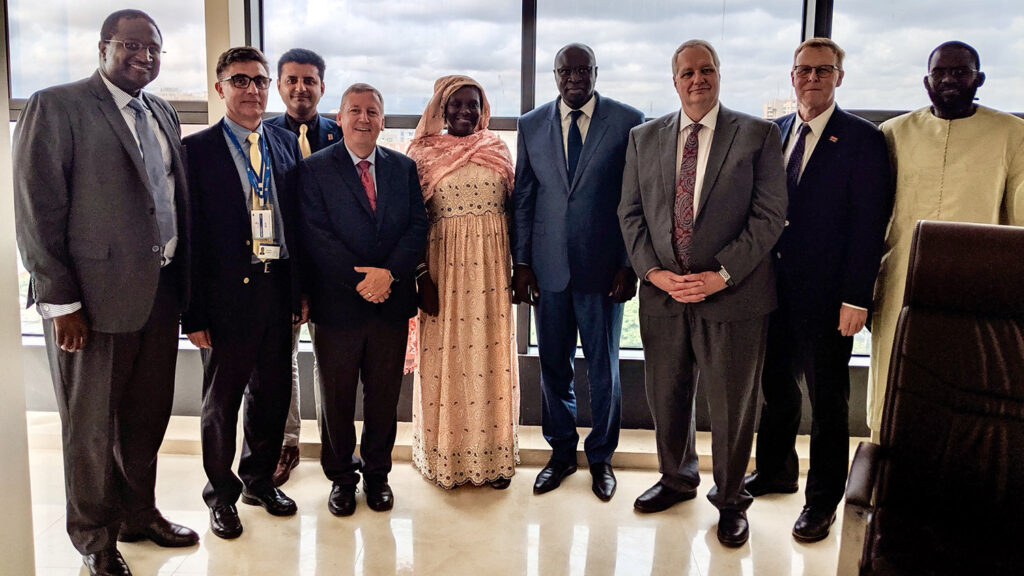 Creating Global Change
The Global One Health Academy seeks to lead in building strong, innovative and sustainable partnerships, and in creating tomorrow's leaders at NC State and beyond. We strive to be the global health champion, lead our peers in One Health education and research, train the next generation of global health leaders, and engage with public and private partners to elevate our efforts in North Carolina to the global level.
Supporting Interdisciplinarity
We take an interdisciplinary approach to our efforts, combining internal resources with current and new partnerships to pave the way for advances in education, research, strategic engagement, scientific innovation and workforce and economic development.
Thematic Areas:
Research

Driving food and water solutions
Combating infectious diseases
Addressing climate change-health disparities

Education

Undergraduate
Graduate
Leadership

Engagement

North Carolina
Global level