Apply for the 2024 Global One Health Graduate Travel Awards!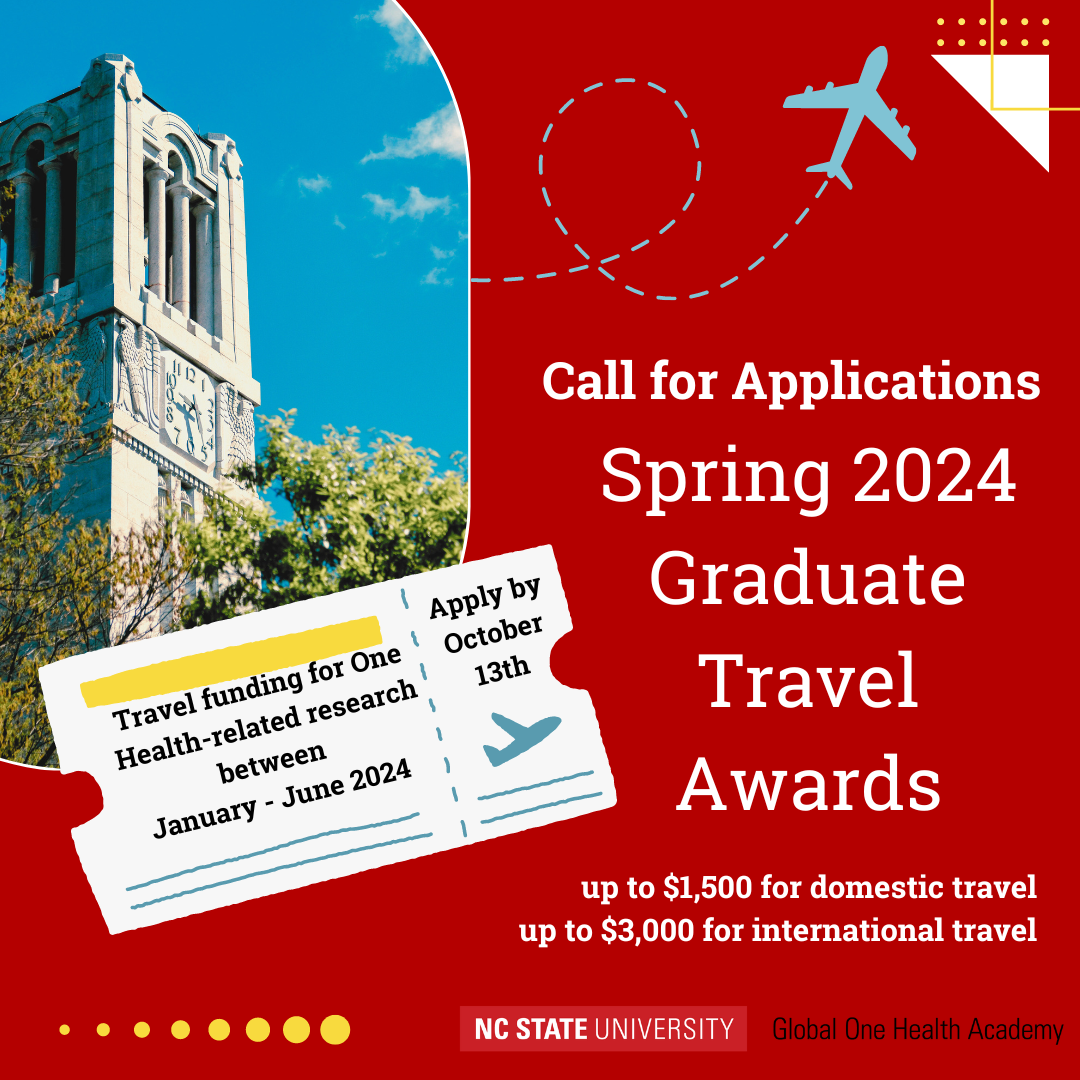 About the Spring 2024 application
Who/what is the award for? 3-5 NC State graduate students for international or domestic travel that advances their global One Health-related research
What kind of travel? Travel could be for field work, data collection and analysis, workshops and training on new methods and approaches, other opportunities that will advance research theory or practice, or conferences and other venues where research findings will be disseminated to the scientific community or the public.
How much will be awarded? Award amounts are available up to $1,500 for domestic travel and up to $3,000 for international travel.
Who can apply? To be eligible for this award, the applicant must be a graduate student of ANY discipline at NC State with research relevant to one or more of the Global One Health Academy thematic areas.
Applications are open until 11:59pm on Friday, October 13th, 2023.