Our Programs
Through the Global One Health Academy, students are empowered to increase their awareness of global grand challenges and gain hands-on experience via experiential learning programs that will hone their professional development skills and cultural competencies to address global health challenges by leveraging partnerships with community stakeholders and collaborating universities in the United States and abroad.
Click on the buttons below to jump to each section: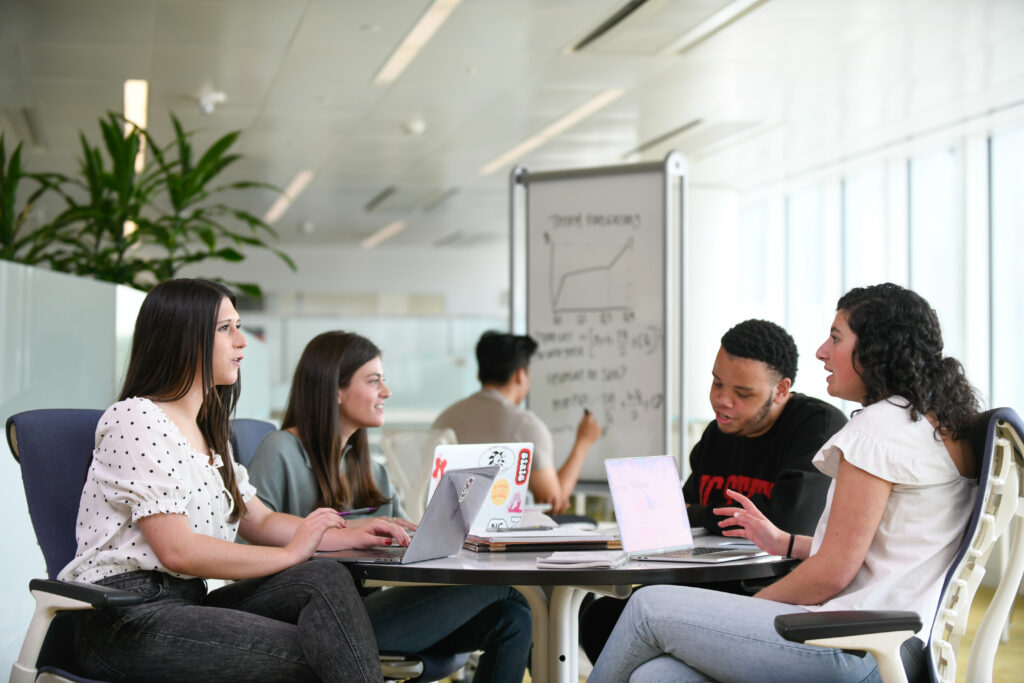 K-12 Programs
Coming soon!
Undergraduate Programs
The Global One Health Academy provides interdisciplinary support in the field of One Health for NC State undergraduate programs, events, courses, and more.
Undergraduate Minor in Global Health
Catalog information: Undergraduate Minor in Global Health
The Global Health Minor was originally created and administered by Dr. Julie Casani, Dr. Cathrine Hoyo, and the Department of Biological Sciences. This minor will be moving into the Global One Health Academy and undergoing revisions to create a more intentional focus on One Health, the idea that the health of humans, animals, plants, and the environment are all connected.
The Global Health minor provides undergraduate students with an understanding of current global health challenges, and an appreciation of interdisciplinary approaches to addressing global health needs.
This 18 credit hour minor is especially appropriate for (but not limited to) students majoring in the life sciences, social sciences, engineering, and international studies. Students enrolled in the minor will learn public health fundamentals through a global perspective, epidemiology and statistics related to global public health, and additional societal and scientific aspects of global health.
Graduate Programs
The Global One Health Academy offers several funded opportunities for graduate students at NC State, including fellowships, travel awards, sponsored internships, and more.
Global One Health Fellows Program
The Global One Health Fellows program brings together an interdisciplinary cohort of graduate students from across the university. Through courses, networking, and opportunities for professional development, fellows broaden their knowledge in multiple domains of One Health while learning from peers and mentors to bring new perspectives that facilitate a deeper understanding in their field of study.
Applications open: apply by February 1st to join the 2024-2025 cohort
Program Activities
2-credit hour One Health: From Philosophy to Practice course
1-credit hour Global One Health seminar course
Monthly professional development meetings
Global One Health Academy Research Symposium
Fall and spring mixers
Interdisciplinary co-mentorship opportunities
Application Information
Students spanning all of NC State's colleges and programs are encouraged to apply. Applicants must be current or incoming graduate students at NC State with relevant One Health research.
Applications are now being accepted for 2024-2025 and must be received by 11:59pm on Thursday, February 1st, 2024.
Graduate Travel Awards
Offered twice a year, the Global One Health Academy Graduate Travel Awards support graduate students for international or domestic travel that advances their global One Health-related research. Travel could be for field work, data collection and analysis, workshops and training on new methods and approaches, other opportunities that will advance research theory or practice, or conferences and other venues where research findings will be disseminated to the scientific community or the public.
Graduate students from disciplines across all of NC State's colleges with relevant research are encouraged to apply.
Applications are currently closed. Our next call will support travel occurring between July and December 2024 and is anticipated in early spring.
Related Programs
NC State offers a variety of programs outside of the Global One Health Academy that may be relevant to those interested in global One Health research and education. Explore some of these opportunities below.
Certificate in Global Health for Veterinary Students
Offered by the Global Health program in the College of Veterinary Medicine, the Certificate in Global Health provides veterinary students with an opportunity to examine the inherent complexities of improving health on a global scale, with an emphasis on multidisciplinary frameworks and collaborations.