Pack Hacks for Faculty: Academic Continuity Resources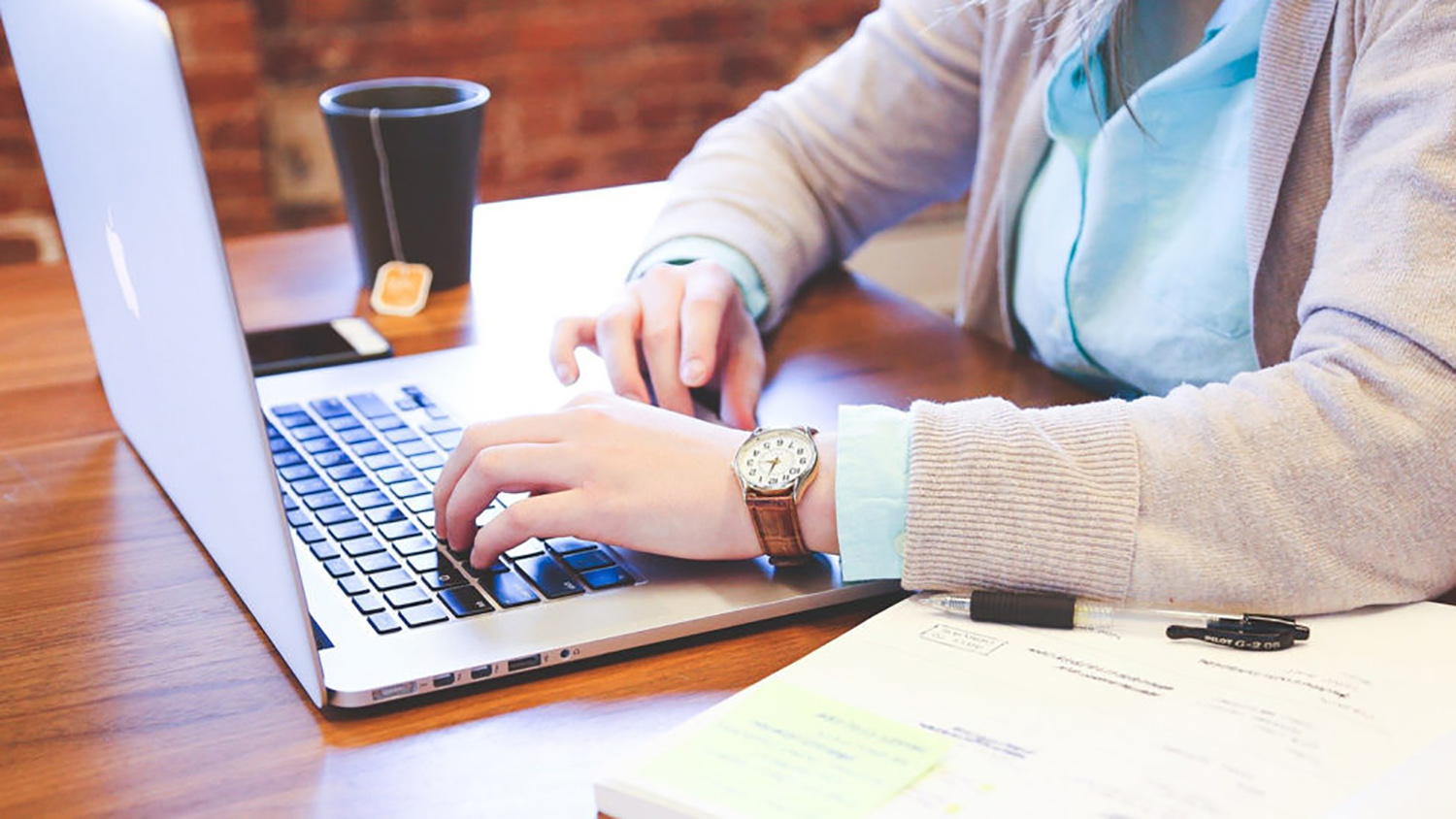 Welcome back to Pack Hacks for Faculty. Each month, a member of the NC State faculty will provide quick tips, advice and other insight to facilitate your teaching, research, scholarship or engagement activities. If you are interested in making a submission for a future Pack Hacks for Faculty, please review our submission guidelines and contact provost-communications@ncsu.edu if you have questions.
This month, we are sharing information and resources on academic continuity to help you keep teaching while campus is impacted by coronavirus.
Tips from Faculty for Quickly Preparing to Teach Online
Original article published by NC State DELTA
Academic continuity plans are essential for the seamless progression of classes during scenarios involving a significant disruption in instruction. There are currently many conversations in higher education about institutions closing their physical locations and moving all classes online.
In preparation for disruption in NC State's operations, Provost Warwick Arden asked all teaching faculty to submit their academic continuity plans to their department heads no later than March 20. The faculty are asked to begin teaching online March 23. See the Keep Teaching webpage for more info.
Teaching online may seem daunting at first —  especially if you've never taught online, are unfamiliar with learning technology tools or don't have instructional videos ready to deploy — but never fear! We've gathered tips from NC State faculty to help you navigate the online teaching landscape. We also recommend the workshop, Keep Teaching: Creating an Academic Continuity Plan for Campus Emergencies, that is being taught online in Zoom throughout March.
Check out the faculty tips below to help you create your academic continuity plan and quickly prepare to teach online.
Tips from Angie Smith
Teaching in Zoom
Angie Smith is a teaching associate professor and served as a 2017-2019 DELTA Faculty Fellow. Smith has been teaching online for more than 10 years and actively uses Zoom to facilitate group work and collaboration in her online courses. Check out her tips for ways to use Zoom for instruction below. In addition, DELTA is offering multiple upcoming Zoom workshops for faculty to learn the basics.
Teaching in Zoom allows faculty and students to connect in "real-time" in order to deliver content, practice skills, and connect to colleagues.
Zoom offers breakout rooms for small group work to occur, particularly for larger classes that may need students to work in dyads or small groups to complete a task. The instructor is able to move to the breakout rooms and join each "room" to check-in and offer additional "live" support.
A few additional ways to use Zoom include offering individual appointments, advising/office hours, hosting a class session, and/or offering a synchronous (i.e. real-time/live) space for students to discuss a topic or conduct group work.
Tips from Melissa Ramirez
Adding Existing Content Online and Moodle Tips/Tricks

Melissa Ramirez is a teaching assistant professor and the microbiology online certificate coordinator. Ramirez is passionate about enriching STEM education with diverse identities and inclusive practices — both in the classroom and in online environments. Check out Ramirez's tips for putting existing content online:
Uploading Google Docs to Moodle — You will save yourself so much time if you link Google Docs (view only) rather than doing the Word doc>pdf>upload to Moodle. Students can still download and print the documents. It allows for easy updates from the instructor's end. Just be sure to include a little language to help students navigate this. Something like….

You must be logged into your NCSU Gmail account in order to access this. If the links do not work for you, open another tab, log into your NCSU Gmail account and out of all other Gmail accounts, return to the page, and refresh. OR NOTE: For an editable version of this sheet, Go To> FILE>Make Copy from the top left of this document. This will make a copy to your own Google Drive that you will be able to edit.
Uploading videos to Moodle — I've learned that Moodle is not a place to host your videos! Apparently, we can break things when we do that. Rather, we should all be hosting our videos on YouTube (or similar). YouTube is great since we all have a channel associated with our NC State accounts. You can create playlists to help keep things organized for you and your students. Also, YouTube auto-captions videos! It is NOT perfect, and we should always be striving to have accurate closed captions. But this is a great place to start. You can also snag the embed code from your YouTube videos and embed it directly into Moodle. YouTube also allows students to speed up the videos and watch at 2X speed, etc.
Moodle Design — There are lots of options to customize Moodle to make it work for your course. Ask someone who you know uses Moodle a lot if they would be willing to add you to one of their courses in a project space so that you can take a look around.
Practice! — Request a Moodle project space and just get in there and click around! If you can't quite figure something out, Google it! That's what I do!
Keep things hidden until they are ready to go — I try to get things all sorted out on my end before I make things viewable to students. For example, if you are about to go in the gradebook and mess around, just close it completely while you are in there. This helps alleviate stress of students who might be on Moodle and see a bunch of wonky stuff, and it will save everyone some emails. Also, if you are creating a new page, or book, or lesson, or assignment, you can get everything all set, all your instructions written up, all of your settings in place, all of your links working AND THEN open the Moodle eye for students to be able to access it.
Tips from Anna Howard
Student Communication and Learning Technology Tools
Anna Howard is a teaching associate professor and focuses on innovative methods in teaching. As part of her academic continuity plan, Howard outlines a few steps she'll take to ensure classes will continue effectively.
I have discussion forums in Moodle set up and have activated a Google Group in WolfWare so I can email specific sections or all my students at the same time. Office hours will move to Zoom where I have an account and a personal link to my space.
I will hold regular classes in Zoom with students on my regular schedule. I feel that this is an important piece of continuity so students don't simply stop learning. Students will be responsible for logging in at that time to complete the classwork with me. Attendance and class participation will be tracked with Top Hat as it is in the regular classroom.
My course notes are in Moodle as are the reading assignments, quizzes, and on-paper homework assignments.
Student learning is assessed using Top Hat, Moodle Quizzes, and exams in Moodle.
Tips from Justin Post
Flipping Your Course — Making Videos of Lecture
Justin Post is an associate teaching professor and the director of online statistics education. Post is a 2018-2020 DELTA Faculty Fellow. Teaching and curriculum have always been his passion. Post facilitates a DELTA workshop focused on course flipping. View the slides here and check out his tips below:
Things don't need to be perfect when creating a video! Remember, in class, you correct yourself and repeat things. Unless you have time to edit or retape, just keep going as you would in class!
Feel free to use external videos — just vet them first.
Including your face in the video is nice but, if you are creating a video for a class that is usually in person, students already know you so it isn't really necessary.
When creating a video consider the following:

Consider mouse pointer and highlighting features. Make your mouse larger. You can set to highlight where your cursor is when hitting CTRL in Windows, similar for Mac.
Microphones can make a huge difference. You can check out mics from the NC State University Libraries.
Videos should be short (less than 10 minutes if possible.)
Use large font sizes since the resolution is sometimes downgraded.
If using Zoom to make the videos, you can upload the videos to YouTube and add to a playlist if you'd like. YouTube will add automatic captions. A link to the video can be done on Moodle via "Add URL."
If using Mediasite, you can add videos directly via "Add Mediasite Content."

Moodle considerations

To enforce an order for material you can use activity completion (I don't have a link to a resource for this but I'm sure it exists)
Add short quizzes between videos to check understanding.
Tips from Maria Gallardo-Williams
Creating Videos of Labs
Maria Gallardo-Williams is a teaching associate professor, director of organic chemistry labs, and alumni association distinguished undergraduate professor. Gallardo-Williams served as a 2015-2017 DELTA Faculty Fellow and has led the way for using technology in the classroom. Along with her tips for lab videos, Gallardo-Williams started a Twitter thread to share some of her organic chemistry open resources for academic continuity. Visit Gallardo-Williams' Twitter page to join the conversation and view additional resources. Check out her tips for adding online components below:
Labs are probably one of the most challenging educational activities to do via distance education. We (in the organic chemistry labs) are very lucky to have a robust set of videos and virtual reality experiences that we can use in an emergency.
If you don't, there is time to do some quick lab videos, just film yourself or some students (with permission) completing the lab activities, and then you can edit the video to highlight any required equations, equipment needs, or content that is not reflected in the video. If you couple this with a set of data that you provide to students, you can at least finish the semester without disruptions.
Learning management systems will need to be engaged for the delivery of lab and lecture materials. If you use Moodle, you can post your lab videos to YouTube and link them to your Moodle site. This is a quick and easy way to share video content with your students. Alternatively, you could use My Mediasite to add narration to your slides. This is an easy way to provide online content using resources that you might have ready.
Zoom and Google Hangouts can be used for remote office hours, or even distance lab hours. Teaching assistants can be available via either media for students that are working on labs at home.
Related Workshops and Resources:
If you have questions, please contact the LearnTech help desk at 919.513.7094 or learntech@ncsu.edu.
Additionally, NC State maintains a host of resources that you may find useful during the coronavirus outbreak.