Announcements
May 2023 Announcements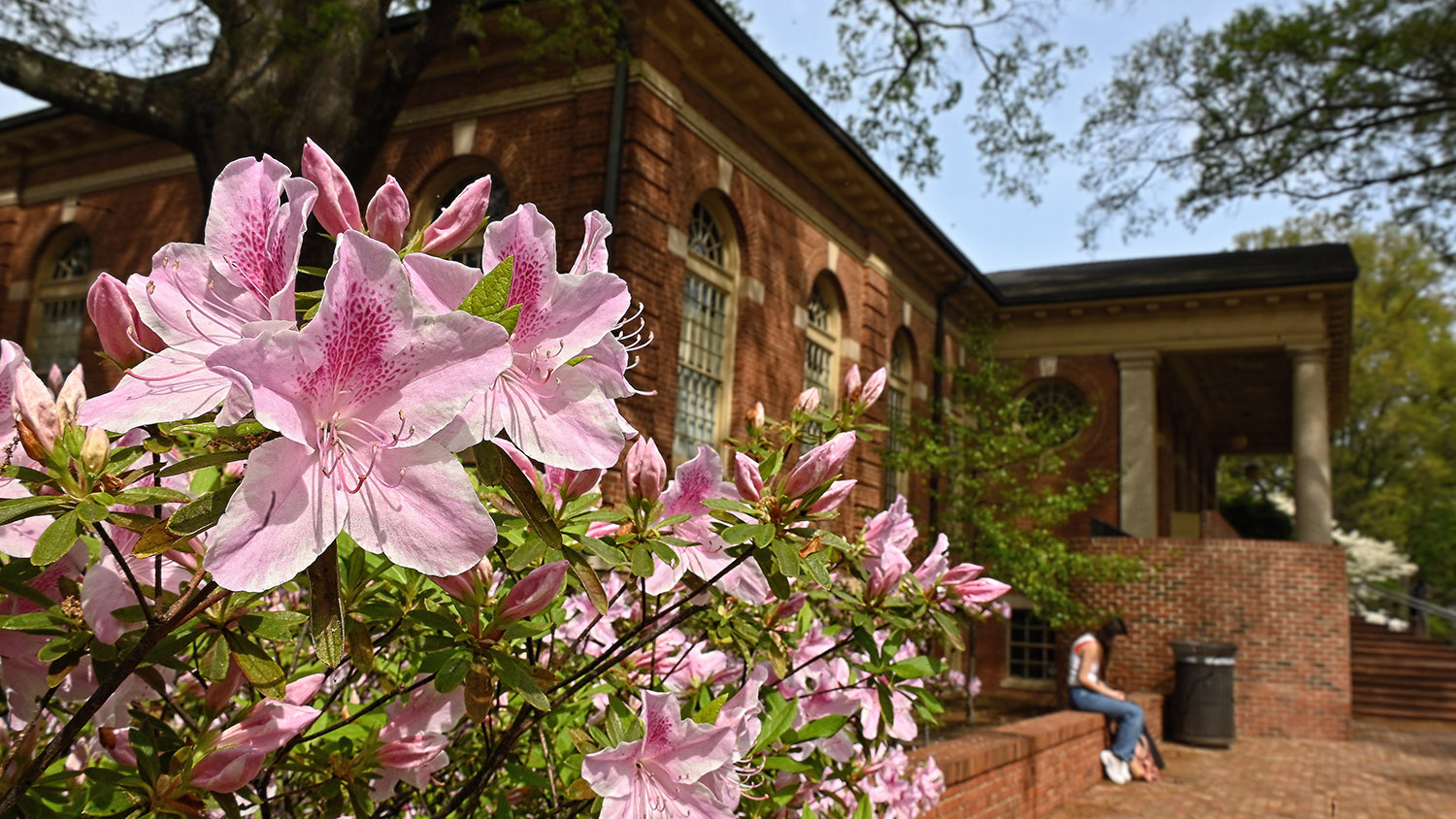 NC State Transportation needs your help to ensure we are communicating as effectively and efficiently as possible! Below, you can take a short, anonymous survey that will provide valuable feedback for us to consider when developing and sending important communications to the campus community. The survey is available until Friday, May 12, and should take less than 10 minutes to complete. Take the survey.
Administrator Updates:
Dean of the College of Sciences search: On-campus interviews for four finalists were held between Mar. 30 and Apr. 18. A new dean will be announced soon. More information on the search is available at go.ncsu.edu/cos-search.
Vice Provost for Global Engagement search: The nomination committee met on May 8 to identify candidates for first round interviews, which will take place mid-month. The committee will then make a recommendation to the provost of two to four candidates for finalist interviews, tentatively to be conducted in early June. Open forums for each candidate will be held during this time. Stay up to date on the search by visiting go.ncsu.edu/vp-ge-search.
Frank Siewerdt is the new head of the Prestage Department of Poultry Science in the College of Agriculture and Life Sciences, effective May 1.
From the Coastal Resilience and Sustainability Initiative:
The Coastal Resilience and Sustainability Initiative hosted a two-day Cerebration Event on April 25 and 26 at the Thomas Crowder Woodland Center (Lake Johnson Park). Participants represented six colleges and three other units with disciplinary expertise in biological sciences, geosciences, modeling and engineering, physics, and social, behavioral and economic sciences, as well as individuals currently serving the institution as connectors. Participants worked in interdisciplinary groups to generate research and educational innovations around six wicked problems and six pressing needs. With the support of evaluators from the Office of University Interdisciplinary Programs, Office of Instructional Programs, Office of Research and Innovation and NC Sea Grant, two interdisciplinary "big ideas" were selected to be seeded for further development: water data and human health; and extreme events and carbon storage.
From DELTA:
From Enrollment Management and Services:
Cindy Barr started as vice provost for strategic initiatives and chief of staff in Enrollment Management and Services (EMAS) on May 1. In her new role, Barr will be responsible for providing counsel and support for EMAS staff and units, and serving as a liaison between EMAS and NC State's colleges, divisions, university leaders, partners and external constituents. She will advise and report to Don Hunt, senior vice provost for EMAS, and assist campus leadership in developing enrollment management and campuswide initiatives to achieve the university's strategic vision for recruiting, enrolling, supporting and retaining a talented, diverse student body. Barr will maintain direct responsibility for advancing divisional efforts related to marketing and communications, recruitment and retention. She will also provide analytical support and leadership on a variety of projects for the senior vice provost and will oversee the Parents and Families Services program.
From Institutional Strategy and Analysis:
The reports and dashboards for the AY2021-2022 NC State Future Plans Surveys of bachelor's, master's, and doctoral degree earners are now available on the ISA website. The Future Plans Survey (administered every December and May) and the follow-up Survey of Recent Graduates (administered every September) collect information on graduates' plans following graduation, including detailed information on employment characteristics and salary, the job search, graduate/professional school attendance, and participation in career-related activities while at NC State. The "Fast Facts" reports highlight key results from the survey, while the Introduction and Methodology Report provides an overview of the survey administration. The Overview Dashboards are publicly accessible and contain interactive graphs and tables on employment, the job search, compensation, graduate/professional school attendance, career preparation activities, and overall satisfaction with the graduate experience. NC State Unity users with applicable permissions also have access to versions of the Overview Dashboard and College Comparisons Dashboards that contain filters for breakouts by degree, college, department, and academic plan of study. ISA has also distributed spreadsheets with de-identified unit-record data directly to our survey contacts in each college with results for their graduates. For more information on the surveys or results, contact ISA at ncsusurveys@ncsu.edu. 
From the Integrative Sciences Initiative:
On April 21, the Integrative Sciences Initiative held a joint seminar with the N.C. Plant Sciences Initiative with guest speaker Cassandra Quave from Emory University. Over 100 attendees were present at this inaugural ISI-N.C. PSI seminar.
The Integrative Sciences Initiative and the Genetics and Genomics Academy will be hosting a seminar with guest speaker Dr. Yael David on May 25, 4-5 p.m., Dabney Hall, Room 220.
From the NC State University Libraries:
Library Libations: An Evening at Veterinary Medicine Library will be held Thursday, May 18, from 6-8 p.m. The Friends of the Libraries is hosting its next Library Libations at NC State's William Rand Kenan, Jr. Library of Veterinary Medicine (VML). Join us for tours of the newly renovated library, see items from the Special Collections Research Center and learn more about how the VML is a vital resource for students in the College of Veterinary Medicine—all while enjoying food, beer and wine. This event is free and open to the public. Registration is required.