Announcements
April 2023 Announcements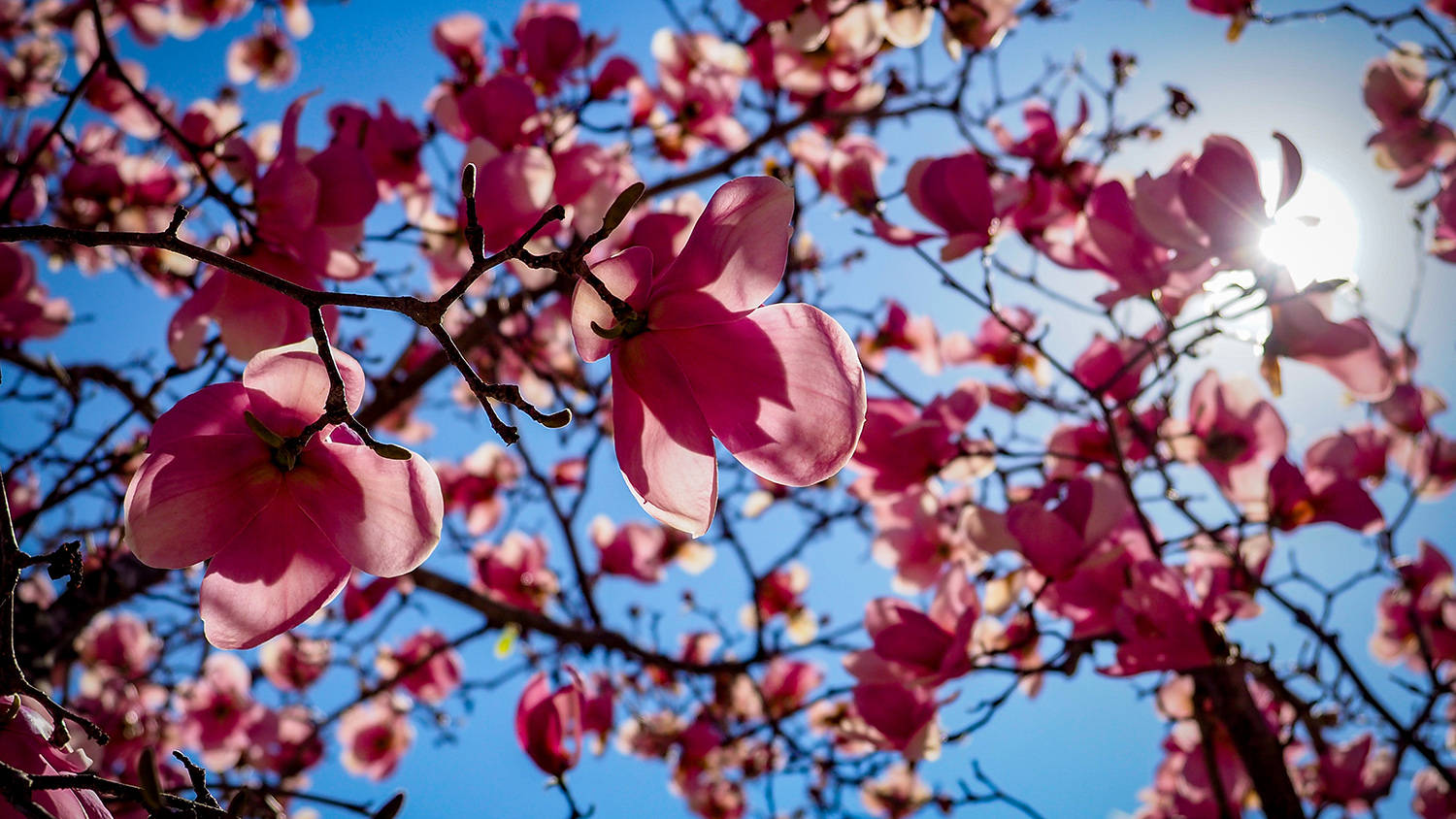 The university's official three-year calendar has been updated to include one wellness day in each fall and spring term for the next three academic years. These wellness days are in addition to existing holidays and breaks. They are as follows:

Fall 2023: Tuesday, September 19
Spring 2024: Tuesday, February 13
Fall 2024: Tuesday, September 17
Spring 2025: Tuesday, February 11
Fall 2025: Tuesday, September 16
Spring 2026: Tuesday, February 17
The annual Student Art Sale returns as a live, in-person event in the third-floor lobby of Talley Student Union on Friday, April 21, 3-6 p.m. and at 6:30 p.m., all of the unsold artwork plus any student artwork that was not included in the in-person sale will go live in an online gallery. The Student Art Sale attracts artists from across the diverse collection of academic disciplines that make up NC State University. All proceeds go directly to the student artists. In addition to the opportunity to sell their work, all student artists who submit work are eligible for cash awards in categories for 2D, 3D, and computer- rendered art or photography. For more information, go.ncsu.edu/studentart.
NC State Transportation needs your help to ensure we are communicating as effectively and efficiently as possible! Below, you can take a short, anonymous survey that will provide valuable feedback for us to consider when developing and sending important communications to the campus community. The survey is available until Friday, May 12, and should take less than 10 minutes to complete. Take the survey.
Administrator Updates:
From DELTA:
Have you ever wondered if the DELTA team could help you improve your course content creation, organization and/or delivery? Many faculty members believe they must know what deliverable they need prior to attending a group consultation or applying for a grant, but that is not the case!
DELTA team members gladly meet you wherever you are in the process. They help guide you through the process with research-based solutions to instructional challenges. To demonstrate how the DELTA Grants process works, read the following examples of projects written from the perspective of the instructor — or watch the video! When you work with the DELTA team, the process typically breaks down into the following steps: explain the instructional challenge; define the overview of the solution; clarify the impact on students; and derive benefits from working with the DELTA team. If you want to get feedback on your grant ideas, please schedule an online group consultation with our DELTA team members.
Interested in applying for one of the DELTA Grants? The submission system opened on April 3 and closes on May 1 at 5 p.m.
From the Office for Faculty Excellence:
The Office for Faculty Excellence invites you to apply for the 2023 Scholarship of Teaching and Learning Institute (SoTL), a program designed with busy faculty members in mind who would like to explore teaching as a form of scholarly work. The SoTL 2023 theme is Take Your Teaching Innovation to the Next Level. Let's reflect on the changes that we have made to adapt our courses during the last two years and turn them into innovative scholarship that can be published and shared. Any full-time faculty member at NC State may apply to participate in this program.
This is a 1-year commitment that begins with an intensive Virtual Institute held the week of May 8th. More detailed dates will be posted soon. Each participant is eligible for a mini-grant for up to $1,250 that can be used for conference travel or other allowed project-related expenses. Applications open Monday, April 3, 2023 and close at 11:59pm on Friday, April 21, 2023. Proposals to study topics related to the theme Take Your Teaching Innovation to the Next Level will be given priority in the selection process. If accepted, you must commit to attending all program sessions. Acceptance notifications will go out on Wednesday, April 26, 2023.
OFE is now accepting applications for Fulbright Pathfinder Grants. These one-time grants, offered by the Office for Faculty Excellence, will enhance the applications of faculty members who are planning to apply for a Fulbright Scholar award by supporting an initial visit to the proposed host institution in advance of submitting the application. Applications are due by April 30.
From the Office of Global Engagement:
The Global Training Initiative (GTI) will host the "Bridging Cultural Gaps for Global Success" workshop on Tuesday, May 9 from 10 a.m.-12:30 p.m. (lunch provided) at the GTI Training Center, 2526 Hillsborough Street, Suite 200. The workshop is open to faculty, staff, administrators and students. In the workshop a cultural competence framework will be applied to help participants identify cultural preferences and gaps between Chinese and U.S. American cultures, and to identify successful strategies to bridge gaps and enhance group dynamics. Small group working sessions covering the following will take place: leadership and supervisory styles, communication styles and providing feedback, and time management and deadlines. There will also be a panel discussion and Q&A. Registration is limited to 35 participants.
From the Global One Health Academy:
To advance research and professional development opportunities for graduate students working on global challenges through a One Health approach, the Global One Health Academy is pleased to announce the Global One Health Fellows Program and the Graduate Travel Award.

Global One Health Fellows will receive one year of support, including a $30,000 stipend, insurance coverage, and tuition and fee remission. They will join an interdisciplinary cohort that broadens their knowledge in multiple domains of One Health, while learning from peers and mentors to bring new perspectives that facilitate a deeper understanding in their field of study. Program activities include: a one-credit hour Global One Health seminar course, monthly professional development meetings, participation in the Global One Health Academy Research Symposium, interdisciplinary co-mentorship opportunities, and additional opportunities for teaching and public engagement.

Students spanning all of NC State's colleges and programs are encouraged to apply. Applicants must be current or incoming graduate students at NC State with relevant One Health research. Ideal applicants will be early in their academic career (first or second year), but later-career graduate students are welcome to apply. Applications are due Friday, April 28th, 2023. Learn more and apply to be a Global One Health Fellow.
The Global One Health Academy Graduate Travel Award will support 3-5 graduate students per year for international or domestic travel that advances their global One Health-related research. Travel could be for field work, data collection and analysis, workshops and training sessions on new methods and approaches, other opportunities that will advance research theory or practice, or conferences and other venues where research findings will be disseminated to the scientific community or the public.

Award amounts are available up to $1,500 for domestic travel and up to $3,000 for international travel. Graduate students from disciplines across all of NC State's colleges with relevant research are encouraged to apply. This cycle will support travel occurring between June and December 2023, with an anticipated fall application deadline to support travel occurring between January and June 2024. Applications are due Friday, April 28th, 2023. Learn more and apply for a GOHA Graduate Travel Award.
From the NC State University Libraries:
The NC State University Libraries is pleased to announce the appointment of the 2023-2026 class of Libraries Fellows. Elan Sandler and Cas Saroza will begin their fellowships this summer. The Libraries Fellows Program develops academic library leaders of the future, giving new librarians the opportunity to build their knowledge and expertise in a home department and to play a leadership role in an initiative of strategic importance for the Libraries. Fellows are appointed for a three-year term as members of the Libraries faculty. Since its inception in 1999, the program has attracted many highly talented graduates from universities throughout North America.
The Special Collections Research Center (SCRC) at the NC State University Libraries and the Culture & Animals Foundation (CAF) are excited to offer the third annual Tom Regan Visiting Research Fellowship. In 2023, the Libraries and the CAF will award one fellowship providing a $5,000 stipend awarded to a qualified applicant for research completed in residence at the SCRC for a term of no less than four weeks to begin on or after July 1 of this year. Application details may be found below. Applications are due by April 30. Awardees will be notified by June 1 for support to begin on July 1 and to be completed by October 15 of the same year. For more information and to submit applications, please contact: Gwynn Thayer, chief curator and associate head, Special Collections.
Have you taken some fabulous shots in the lab or the field during the course of your work? Submit them to Envisioning Research—NC State's annual research image contest. NC State is calling on graduate students, undergraduate students, postdocs, faculty, and staff to help highlight the beauty and importance of the work being done both on campus and around the world. There are cash prizes for winners and runners up in four categories: photography, microscopy, graphics and data visualization, and video and interactive. The deadline for submissions is Monday, June 19. Full contest details and the online submission form are at https://envisioning.research.ncsu.edu/.
From the Office of University Interdisciplinary Programs:
The Shelton Leadership Center at NC State has appointed Jason Bocarro as the Owens-Shelton Distinguished Professor in Leadership with a Global Perspective — a new position funded through a generous gift from three-time NC State alumnus and former chair of the Board of Trustees James "Jim" Owens. Bocarro is a faculty member in the Department of Parks, Recreation and Tourism Management at the College of Natural Resources. Read more about Bocarro's appointment.
The Department of Defense (DOD) has awarded Dali Sun, an associate professor of physics, and his colleagues a $7.5 million grant to study quantum spin effects in chiral matter as part of the DOD's Multidisciplinary University Research Initiative (MURI) Program. Sun is part of the university's carbon electronics faculty cluster.