NC State Names New Dean of College of Agriculture and Life Sciences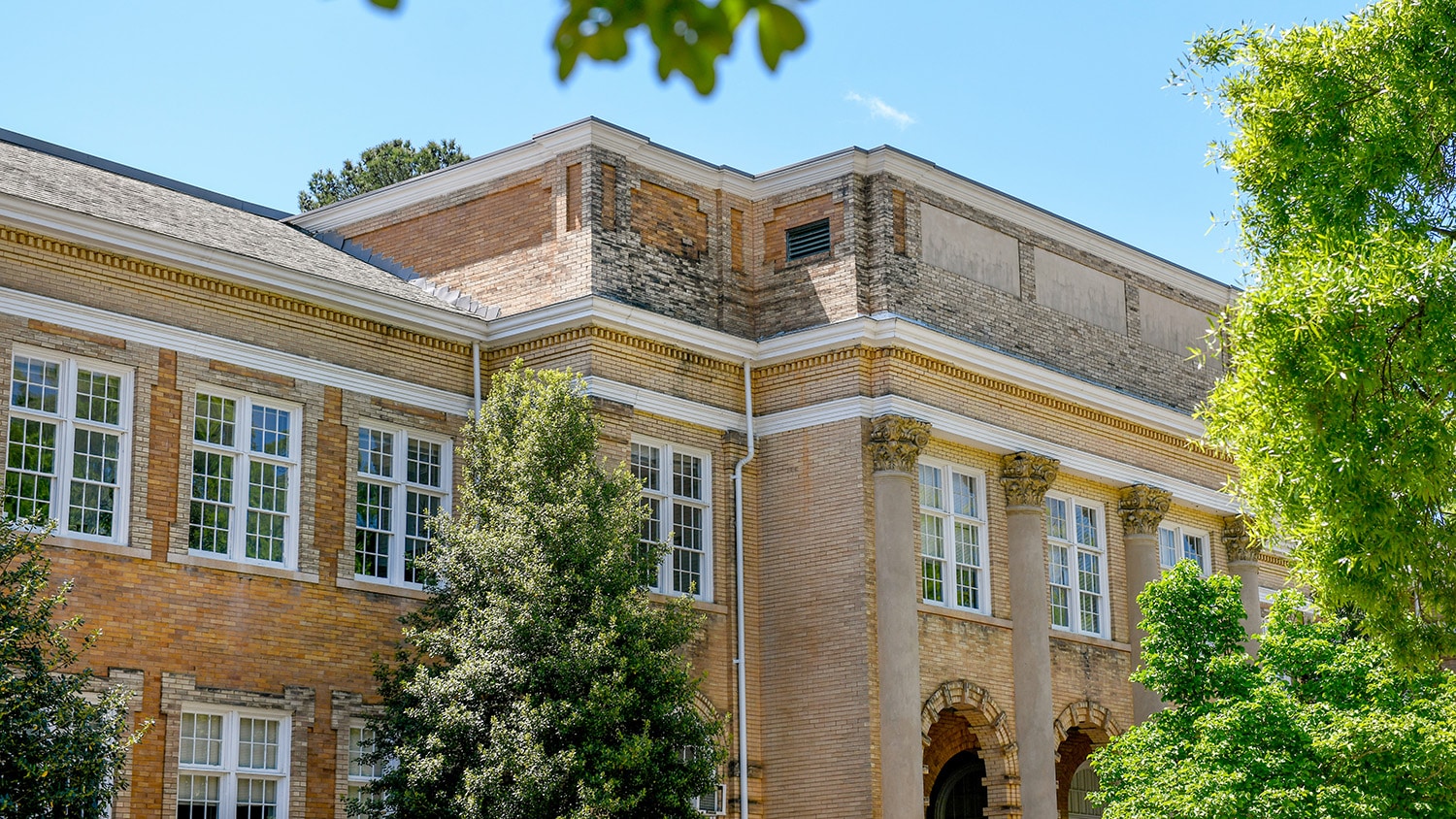 Garey Fox has been named dean of the College of Agriculture and Life Sciences at North Carolina State University following a nationwide search. His appointment becomes effective August 1, pending Board of Trustees approval. Fox replaces interim dean John Dole, who has held his position since February 2022.
NC State Executive Vice Chancellor and Provost Warwick Arden announced the appointment today.
"Dr. Fox is an incredibly talented and productive researcher and educator with a deep understanding of the importance of the College of Agriculture and Life Sciences to the university and to North Carolina as a whole," said Arden. "I am confident that he will continue to advance the college's international reputation as a leader in education, research and extension to benefit faculty, staff and students and to improve the agriculture and life sciences fields for future generations."
Fox joined NC State in 2017 as a professor and head of the Department of Biological and Agricultural Engineering in the College of Agriculture and Life Sciences. He has over nine years of administrative experience and 14 years of academic experience in research, teaching and outreach in surface water and groundwater interaction related to both water quantity and quality.
"I am excited to continue serving NC State and working with some of the most outstanding faculty, staff, and students in agriculture and the life sciences in the country and across our research, extension, and teaching missions," said Fox. "I, along with my colleagues, are ready to increase our efforts to build an even stronger future for the college and North Carolina agriculture and life sciences, and to cultivate our relationships with industry, commodity groups, and stakeholders throughout the state."
Prior to joining NC State, Fox was at Oklahoma State University (OSU) for 11 years, as a professor and the Orville L. and Helen L. Buchanan Chair in Biosystems Engineering for the Department of Biosystems and Agricultural Engineering. Concurrently, he was the director and Berry Endowed Professor at Oklahoma State's Water Resources Center. Previously, he was on the faculty at the University of Mississippi.
His research focuses on surface water and groundwater interaction with applications for stream bank erosion and failure, sediment and nutrient transport, and the design of vegetative filter strips and riparian buffers. His work has been supported by the National Science Foundation, the U.S. Environmental Protection Agency, the U.S. Geological Survey and the U.S. Department of Agriculture (USDA). He has published approximately 150 peer-reviewed articles in a number of refereed journals and also served as PI/co-PI on over $26 million in funded grant projects.
He received the 2009 James Whatley Award for Meritorious Research in Agricultural Sciences, the 2010 Halliburton Outstanding Young Faculty Member in the College of Engineering, Architecture and Technology, and the 2011 Sterling Burks Award for Outstanding Environmental Research at OSU. Fox has received the following awards from the American Society of Agricultural and Biological Engineers (ASABE): the 2010 New Holland Young Researcher Award, the 2012 A.W. Farrall Young Educator Award, the 2015 Leadership Citation from the Natural Resources and Environmental Systems Technical Community, the 2018 ADS/Hancor Soil and Water Engineering Award for his research advancements in surface water/groundwater interaction, was named a fellow of ASABE in 2020, and was recognized with the 2021 James and Karen Gilley Academic Leadership Award.
Fox was named as the first editor-in-chief of the ASABE journals, a position he has held for the past four years. He also received a prestigious Oklahoma Excellence in Education Award from the Oklahoma Foundation for Excellence and the 2015 National Award for Excellence in College and University Teaching in the Food and Agricultural Sciences from the USDA Higher Education Programs.
Fox received his Bachelor of Science and Master of Science degrees in agricultural engineering from Texas A&M University, and his Ph.D. in civil engineering from Colorado State University.
This post was originally published in NC State News.