Around Campus
April 2023 Provost's Corner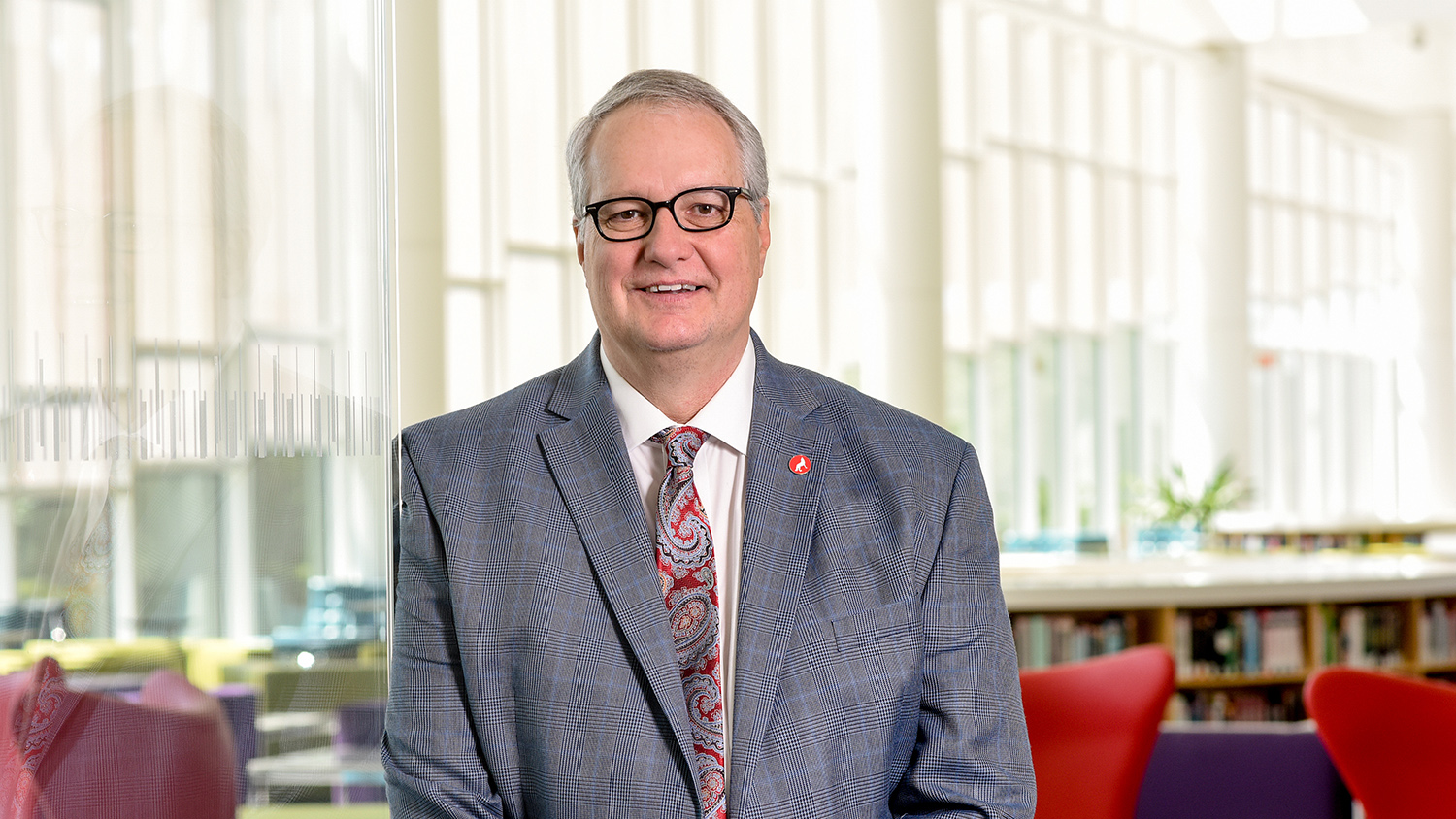 Dear faculty and staff,
It is hard to believe that the 2022-23 academic year is almost over! We've experienced an incredibly busy semester so far, and together, we can finish out the year strong.
Everyone is busy preparing for final exams and commencement, which will take place on Saturday, May 6 at 9 a.m. in PNC Arena. I can't wait to celebrate our graduates with you and wish them well as they start a new journey as NC State alumni.
You and your colleagues have given us much to be proud of as well. We recently honored the winners of this year's Provost's Unit Awards for Excellence and announced the newest class of Goodnight Early Career Innovators. You have also been integral in the development of NC State's next Quality Enhancement Plan, which you can read more about in this newsletter.
In the past few weeks, we've named two new college deans. Jim Pfaendtner was named the Louis Martin-Vega Dean of the College of Engineering, effective August 1. Garey Fox was named dean of the College of Agriculture and Life Sciences, effective August 1 and pending Board of Trustees approval.
Soon, we'll also celebrate the University Teaching Awards, which recognize our outstanding faculty and their achievements in scholarship and service. Be sure to stay tuned for more awards news next month.
We're excited about the success of NC State's annual Day of Giving, which raised more than $34 million. This is a testament to the university's impact on the lives of faculty, staff, students, alumni and community members, and will give us even more momentum in fulfilling our strategic goals and land-grant mission.
Congratulations on the many ways you've made NC State an outstanding higher education institution. I look forward to a productive end of the year and to continuing to celebrate your hard work and dedication to our university.
To keep up with all academic and faculty- or staff-related developments, follow @NCStateProvost on Twitter.
Until next time,
Warwick Arden
Executive Vice Chancellor and Provost