Announcements
February 2023 Announcements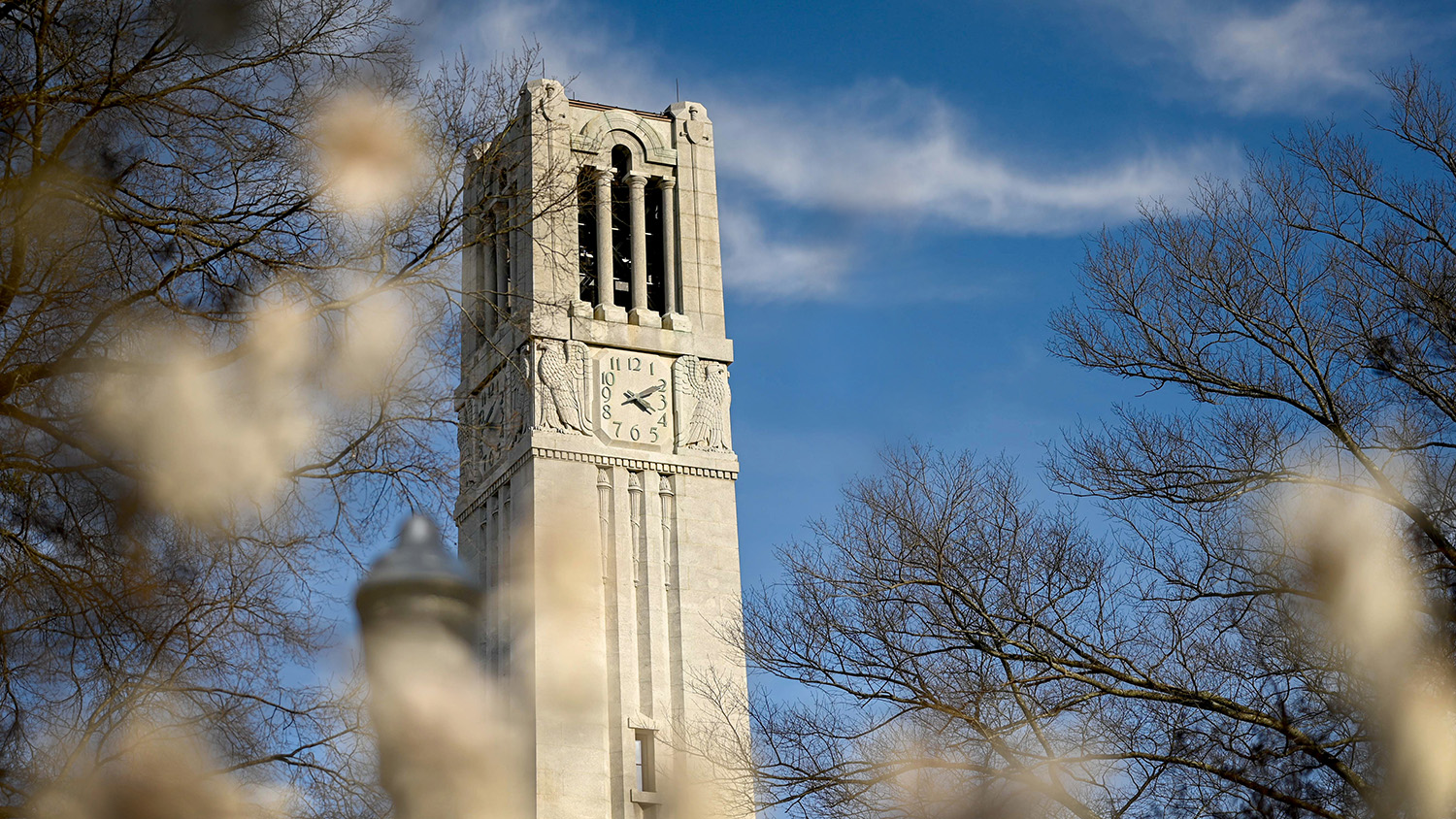 The Office of the Executive Vice Chancellor and Provost will offer a general information session on the Reappointment, Promotion and Tenure process. The session will be offered on two different dates. The session will include information about the process, an overview of the website and a question and answer period. New faculty with professorial rank in all tracks (tenure track, teaching, research, etc.), those who will soon be entering the RPT cycle, and anyone involved in reviewing candidates in the 2023-2024 RPT process are encouraged to attend. One session will be offered in person on Main Campus and the other session will be offered remotely via Zoom Webinar. No registration or RSVP is needed to attend these sessions.

Wednesday, March 8, 3-4:30 p.m. Cox Hall, Room 206
Friday, March 24, 10-11:30 a.m. via Zoom Webinar, which will be accessible on March 24 at https://go.ncsu.edu/rptmeetings
Please familiarize yourself with the Reappointment, Promotion and Tenure website prior to participation. If you have questions please contact arjinnet@ncsu.edu.
Review final proposals for NC State's Next QEP: All NC State students, faculty and staff are encouraged to review the two final 2024-2029 Quality Enhancement Plan proposals, PackWays for All: Learn by Doing and Transfer Student Success Center, and supporting videos and provide input at go.ncsu.edu/qepselection by Monday, February 20.
The second NC State Equity Research Symposium on March 8 seeks to address how equity informs research and highlight research that is being conducted on equity. The symposium is also interested in interdisciplinary equity-focused questions in need of sustained future research in all disciplines. The keynote address will be delivered by Dr. Shaun Harper, who is an expert on racial equity and conducts research that examines race, gender, and other aspects of equity in different organizational contexts including higher education. Please register here to attend the symposium.
Nominations are now open for the NC State Staff Senate. The NC State Staff Senate represents over 6,000 NC State employees including all SHRA and EHRA professional and support staff, both on and off campus. Staff Senate is an advisory body to the chancellor; it provides feedback regarding concerns that affect staff, makes recommendations on policies and regulations that affect staff, and encourages a sense of community and engagement among all staff members. Each year the Staff Senate accepts nominations for open district seats. The online nomination process for Staff Senate is available now through noon on Tuesday, February 21, 2023 at go.ncsu.edu/staff.senate.nominations.
Duties of senators include attending a one-day retreat in July, participating in all scheduled general meetings (first Wednesday of each month from 10 a.m.-noon), participating in a committee and attending committee meetings (one per month), communicating and disseminating information to constituents, and working to build a sense of community on campus.
NC State is calling on graduate students, undergraduate students, postdocs, faculty and staff to take part in Envisioning Research, the university's annual research image contest. Help us highlight the beauty and importance of the work being done at the bench and in the field, both on campus and around the world. (And, yes, there are cash prizes.) Submission forms and more information are available at: https://envisioning.research.ncsu.edu/. Submissions are due no later than June 19, 2023.
University Communications is working with University Human Resources to redesign their central website and is looking for faculty and staff to provide feedback to make the website (hr.ncsu.edu) more useful and user-friendly. The anonymous survey should take at most 10 minutes and will help show when and why faculty and staff visit the website, what challenges they encounter, and how we can improve the experience for the wider university community.
Administrator and Search Updates
Dean of the College of Engineering search: Four finalists for dean have been selected for on-campus interviews, which will begin next week. The finalists and their interview dates are:

Eileen Van Aken, Virginia Tech University: February 21-22
Robert Bishop, University of South Florida: February 23-24
Julie Swann, NC State University: February 28-March 1
Jim Pfaendtner, University of Washington: March 2-3
The candidates' CVs and interview schedules, as well as Go links for the Zoom webinar open forums, are available on the search page on the Provost's Office website or go.ncsu.edu/coe-search.
From the Data Science Academy:
The DSA is pleased to announce its 2023 Seed Grant program. This program, developed in collaboration with the Office of Research and Innovation (ORI), aims to increase interdisciplinary data science research at NC State by building and strengthening interdisciplinary networks among NC State researchers with shared interests in data science. The DSA anticipates making awards ranging from $20,000 – $50,000 each. Funds can support a range of activities that support interdisciplinary data science research, including but not limited to:

Hiring a common graduate or undergraduate student
Research-focused workshops or seminar series
Proposal ideation workshops
Travel in support of research or proposal writing
Speaker honoraria and travel expenses
Successful proposals will demonstrate how the project aims to advance data science research, builds interdisciplinarity, and promotes accessibility, diversity, equity and inclusion. The Seed Grant application window will open on February 13. Proposals must be submitted as one PDF via InfoReady. Review by March 13. Successful applicants will receive a notice of award in April 2023. For more information, please review our Seed Grant FAQ or send an email to dsaseedgrants@ncsu.edu.
ASA DataFest™ at NC State is open to all undergraduate students at NC State. Graduate students may not compete in the event, but are encouraged to sign up as a mentor if interested. Mentors are welcome! There is no fee to participate. Students compete in teams of three to five. You may form your own team prior to the event, or you may ask to be placed on a team. We encourage you to create teams of individuals from different disciplines because you will benefit from having team members of diverse backgrounds and skills. Final projects are limited to three slides, so make your content count.
From DELTA:
Start brainstorming your 2023-2024 DELTA Grants project proposals.

March 6: Group consultation sign-ups begin
March 20-April 21: Group Consultations
April 3-May 1: Submission system open
More info will be in the March DELTA Connections newsletter.
From the Office for Institutional Equity and Diversity:
From the NC State University Libraries:
The NC State University Libraries is now accepting nominations for its annual Libraries Faculty Award. First given in 1989, this award recognizes NC State faculty contributions to the Libraries' mission, vision, and strategic initiatives. Providing services and resources that promote open, reproducible, and public scholarship is a strategic priority for the Libraries. This year's award will be given to an NC State faculty member whose work consistently and notably supports the Libraries commitment to open and public scholarship. Visit the Libraries Faculty Award page for more information and to nominate a faculty member. The deadline for nominations is April 14.
From the Office of Research and Innovation:
Envisioning a future without the need for donor organs, an NC State researcher is laying the foundation to grow stem cells into replacement organ tissue. Learn more.