Equipped for Equity and Diversity Excellence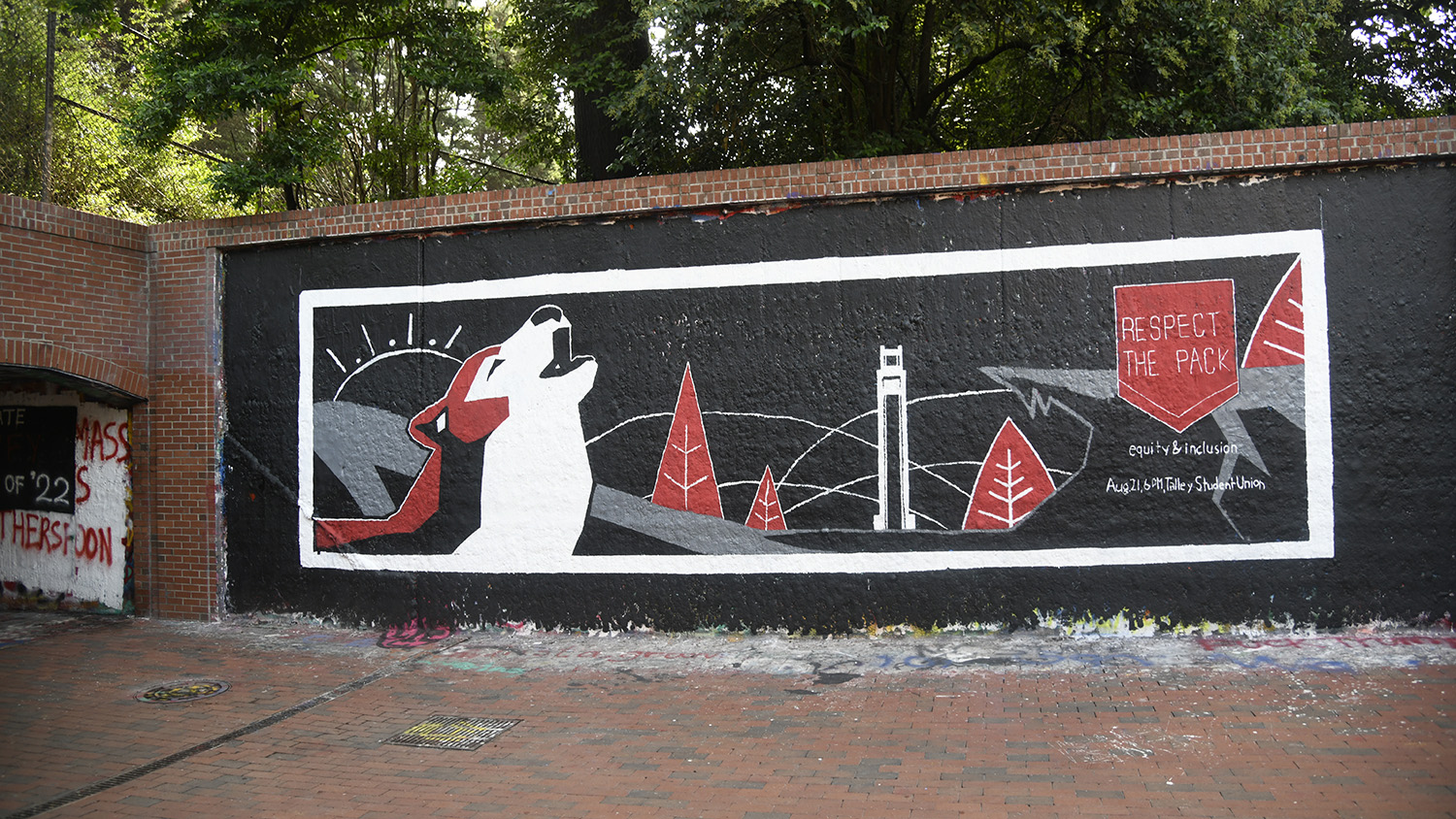 NC State's Office for Institutional Equity and Diversity (OIED) equips the campus community to work together in making the university a safer, more welcoming place for all. That includes educating faculty and staff on ways to make progress toward greater equity and diversity in their spheres of influence.
OIED's Inclusive Excellence and Strategic Practice (IESP) unit provides many opportunities for the campus to engage in diversity, equity and inclusion (DEI) initiatives. Staff members like Stephanie Helms Pickett, associate vice provost for IESP, focus on education and training that help all faculty and staff advance in their DEI knowledge and practice and help support members of NC State populations from underrepresented groups.
"Often when people engage in DEI training, they know about how they can apply their knowledge and skills civically," said Helms Pickett. "What we do with IESP helps you sharpen your workplace skills as well."
Inclusive Excellence Certificate
One offering, the Inclusive Excellence Certificate program – open to faculty, staff and graduate students — experienced a great deal of success last year and will continue this year. In the program, participants examine how diversity, inclusion and skill development will prepare them for greater effectiveness in crafting inclusively excellent work and classroom environments.
The certificate provides foundational knowledge of essential DEI concepts through four workshops, which participants must complete within the academic year. The workshops focus on unconscious bias, microaggressions, fundamentals of equal opportunity, and – new for this year — applied cultural identity.
Participants move at their own pace, learning about scenarios common to university campuses, and engage in debriefing sessions with fellow participants to keep important conversations going.
"We want to create a safe space for people to talk about diversity issues and really advance their knowledge and understanding," said Helms Pickett. "We've had some incredible feedback from the nearly 200 participants who have completed this training so far, and we're taking next steps to create a Strategic Practice Certificate, portions of which should be available in the spring for participants who have completed the Inclusive Excellence Certificate, and which will cover politics, intersectionality and mental wellness in DEI."
Intercultural Development Inventory
Another initiative, the Intercultural Development Inventory (IDI), piloted the previous academic year and will continue to expand in the future. IDI assesses intercultural competence through activities that measure where a participant believes they are on a continuum of cultural competence, and how other people experience that participant. Individuals, workplace teams and entire units across campus can choose from different tiers that OIED offers to help others achieve DEI goals.
Though participants may want to focus on what they're doing wrong in their approach to DEI, the IDI focuses on where an individual's/group's strengths lie, and what actions they can take to move closer toward where they want to be.
"This is a research-vetted instrument that has been used by businesses for a number of years, and NC State is an early adopter of IDI," said Helms Pickett. "We use our confidential results to help people really think about how DEI impacts their work at NC State. We all have bias, no matter what identities we hold, but we want to help others engage with their biases in such a way that we can adopt the skills necessary to learn from our own experiences, minimize tensions and grow together."
The Credential and Other Training
For faculty and staff who have already been through various DEI training and educational opportunities, OIED offers The Credential, an intermediate-level cultural competency certificate program. In this program, participants learn strategies for understanding, utilizing and promoting cultural competence in their respective roles. Participants take an in-depth look at their own cultural narratives, learn how to create a more inclusive environment through verbal and nonverbal communication, and discover best practices on how to work with students, in order to move toward individual and collective success. The Credential has distinct tracks for faculty and staff that place a particular emphasis on equity, inclusivity and belonging, all values important to creating a stronger NC State.
These trainings, along with OIED's EverFi online training modules (strongly recommended for employees), LinkedIn Learning Paths and Applied Cultural Identity, provide options for satisfying the annual employee DEI training requirement that began last year.
What's Next
In addition to the numerous trainings offered by OIED, the unit seeks to increase equity on campus through events like the Racial Equity Summit, convened in fall 2020. Chancellor Woodson and Vice Provost for Institutional Equity and Diversity Sheri Schwab sought to provide a platform to "build a diverse, inclusive and equitable university convening that would form the basis for reframing and accelerating ongoing, community-driven efforts to improve the Black experience at NC State."
The summit included graduate and undergraduate students, faculty, staff, college deans, university executive officers and community members who participated in a discussion-based virtual format. Overall, the summit found that in order to foster authentic racial equity, the university must acknowledge the pain, fear, distrust and anger felt by many members of the university community, and take concrete steps toward healing. NC State must engage in a process of continual improvement, with a commitment to evaluate and make adjustments along the way. In the end, this means creating and implementing equitable policies and practices that are trusted by the entire community.
"Being culturally competent, along with gaining an in-depth understanding of equity and inclusion will help equip the campus community in a way that speaks to the university's mission and vision," said Helms Pickett. "Everything we do in OIED and within IESP helps us hone our skills to assist students to meet the demands that exist outside the walls of our institutions. We have more work to do, but we are well on our way to achieving our DEI goals at NC State, using research and data to guide our practices."