Diversity Education Week Explores Social Identity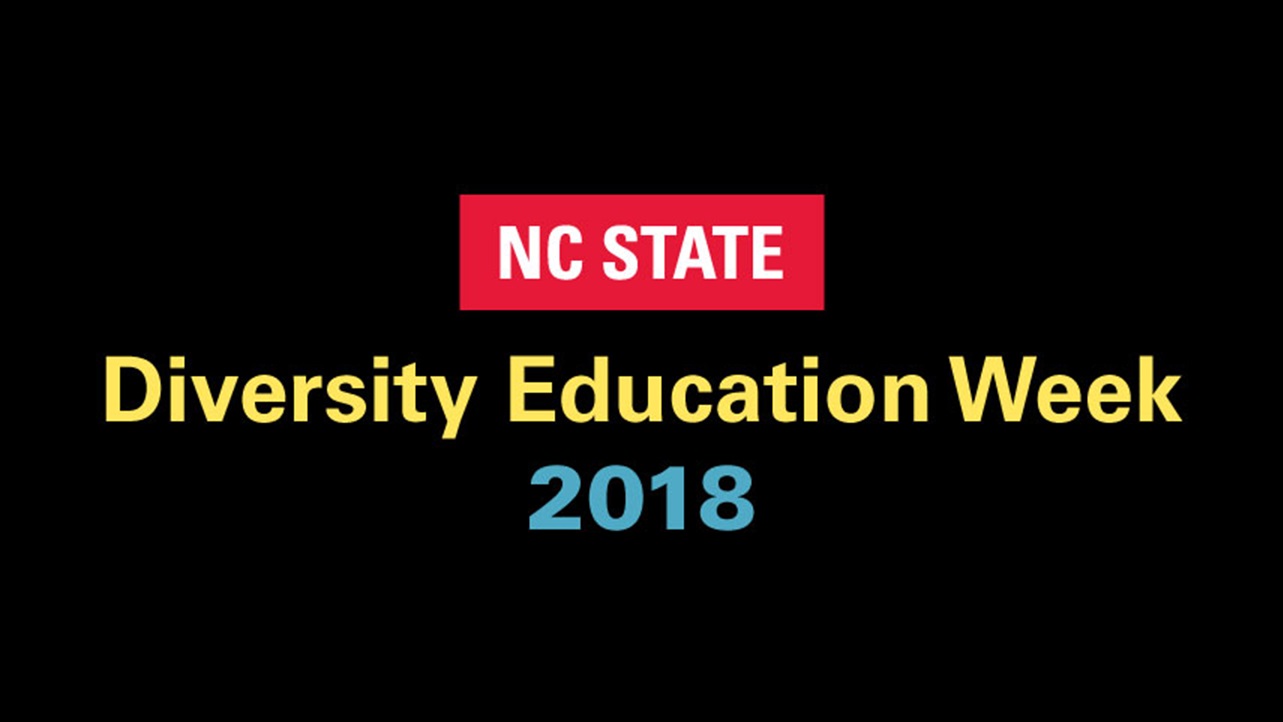 Diversity Education Week (DEW) seeks to reinforce and expand NC State's commitment to making campus a more inclusive and welcoming place for all. In its ninth year, the initiative will focus on the theme of "Who Are We?: Defining the Wolfpack."
"This year, all activities and initiatives focus on social identity," said Reggie Barnes, senior director of NC State's campus community centers. "This includes social identity development and expression, social positionality — which is the impact of people in their working or living environment as it relates to a particular social identity — and then policies and practices that exist or need to be developed to support different individuals on campus."
Students engaging in DEW may receive credit toward a co-curricular transcript, which showcases participation in activities that equip them with diversity and inclusion skills necessary for workplace success. DEW emerged from a collaboration between the Union Activities Board, Student Government and the Office of Institutional Equity and Diversity (OIED) and initially focused on students, but recent efforts coordinated by OIED have also targeted faculty and staff involvement.
OIED sought proposals on activities that would explore NC State's institutional identity within this year's theme. Faculty and staff will also serve as proctors for various DEW events to facilitate discussions among participants and assess the outcomes, successes and areas for growth in these events.
"We want to foster more intentionality on the part of faculty and staff participation in DEW events, to take something that is already effective and strengthen our efforts," said Sheri Schwab, interim vice provost for institutional equity and diversity. "This means providing opportunities to develop skills and knowledge on civil social discourse, to understand the importance of intersectionality, and to apply that knowledge in settings outside of this week."
Events and Keynote Speakers
Though faculty and staff may attend any DEW event, Schwab and Barnes noted several events of particular interest to faculty and staff.
Faculty and Staff Diversity Resources
OIED also offers a variety of resources for faculty and staff who want to take lessons of diversity and inclusion beyond DEW. NC State hosts the National Coalition Building Institute (NCBI), a group of trained employees who work with departments on diversity and inclusion education and professional development. Activities and initiatives within NCBI include diversity, cultural competence, and crisis and conflict training.
The Equal Opportunity Institute, which includes an NCBI workshop, is a year-long, award-winning program open to all students, faculty and staff, and even outside participants. The program helps cultivate knowledge of equal opportunity in the workplace, as well as skills necessary to creating positive work and educational environments.
In the coming years, Barnes and Schwab have echoed a desire for more faculty- and staff-centric programming during DEW. Combined, these events, activities and initiatives will empower faculty and staff to address diversity and inclusion issues and opportunities throughout the year.
"What NC State has done well is being able to offer multiple spaces where diversity and inclusion can be discussed, developed and operationalized, but there's an opportunity to make our efforts deeper and more interconnected," said Barnes. "We can have a more comprehensive paradigm for how diversity and inclusion efforts are delivered, and create more opportunities for cross- and intersectional interactions, interdisciplinary research and funding to support multiple academic departments and administrative areas."