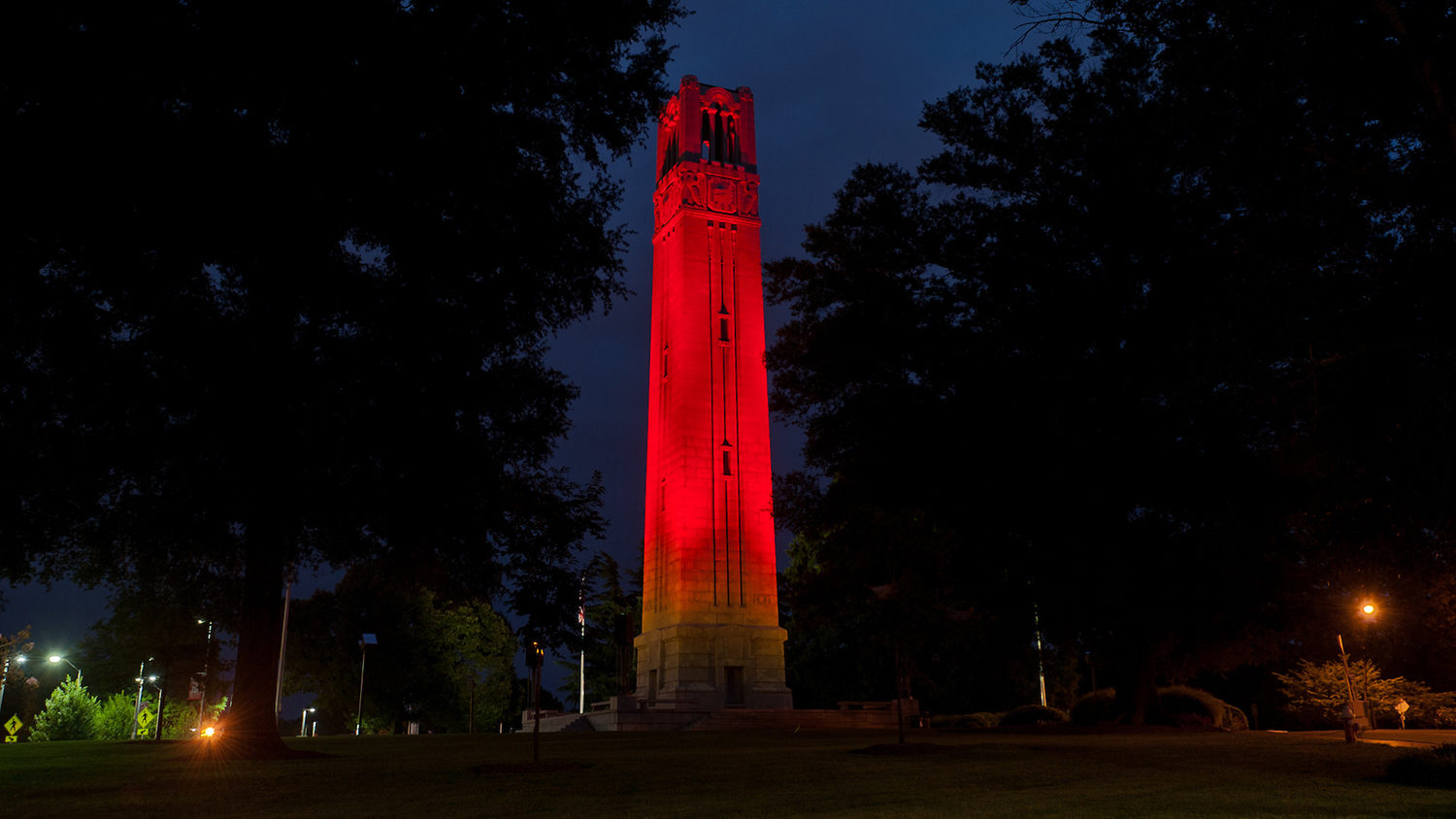 NC State recognized more than two dozen faculty members for their dedication to teaching, research and engagement during the 2018 Celebration of Faculty Excellence on May 1.
The annual event honors faculty who have won prestigious state, national and international awards and created new knowledge and advancements in their respective disciplines.
Chancellor Randy Woodson presented four faculty members with the Alexander Quarles Holladay Medal for Excellence, NC State's highest award recognizing faculty achievement.
This year's honorees were:
Seven NC State Board of Trustees members — Jimmy Clark, Chip Andrews, Tom Cabaniss, Ann Goodnight, Susan Ward, Dewayne Washington and Jess Errico — assisted in the presentation.
Melissa Pasquinelli received the University of North Carolina Board of Governors Award for Excellence in Teaching, the most prestigious award given to faculty for teaching excellence. Pasquinelli is a professor and associate head in the Department of Textile Engineering, Chemistry and Science (TECS) in the College of Textiles. She is also the director of graduate programs for TECS, the director of the Laboratory of Multiscale Modeling from the Nanoscale in the College of Textiles and the associate director of the Analytical Instrumentation Facility in the College of Engineering. Pasquinelli will be honored at NC State's spring commencement on May 12. Executive Vice Chancellor and Provost Warwick Arden presented Pasquinelli with her award.
"Dr. Pasquinelli is an extraordinary classroom teacher and a sought-after mentor at all levels of education," said Provost Arden. "Her community outreach broadens STEM participation among young women and underrepresented minority students, and she excellently displays NC State's Think and Do spirit."
Provost Arden also recognized the following honored faculty:
Vice Chancellor for Research, Innovation and Economic Development Alan Rebar recognized the following honored faculty:
2018 marks the seventh year of the Celebration of Faculty Excellence. In recognition of all honored faculty, the university lit the Memorial Belltower red for the night.