Campus Activities and Initiatives
Research as Art and Innovation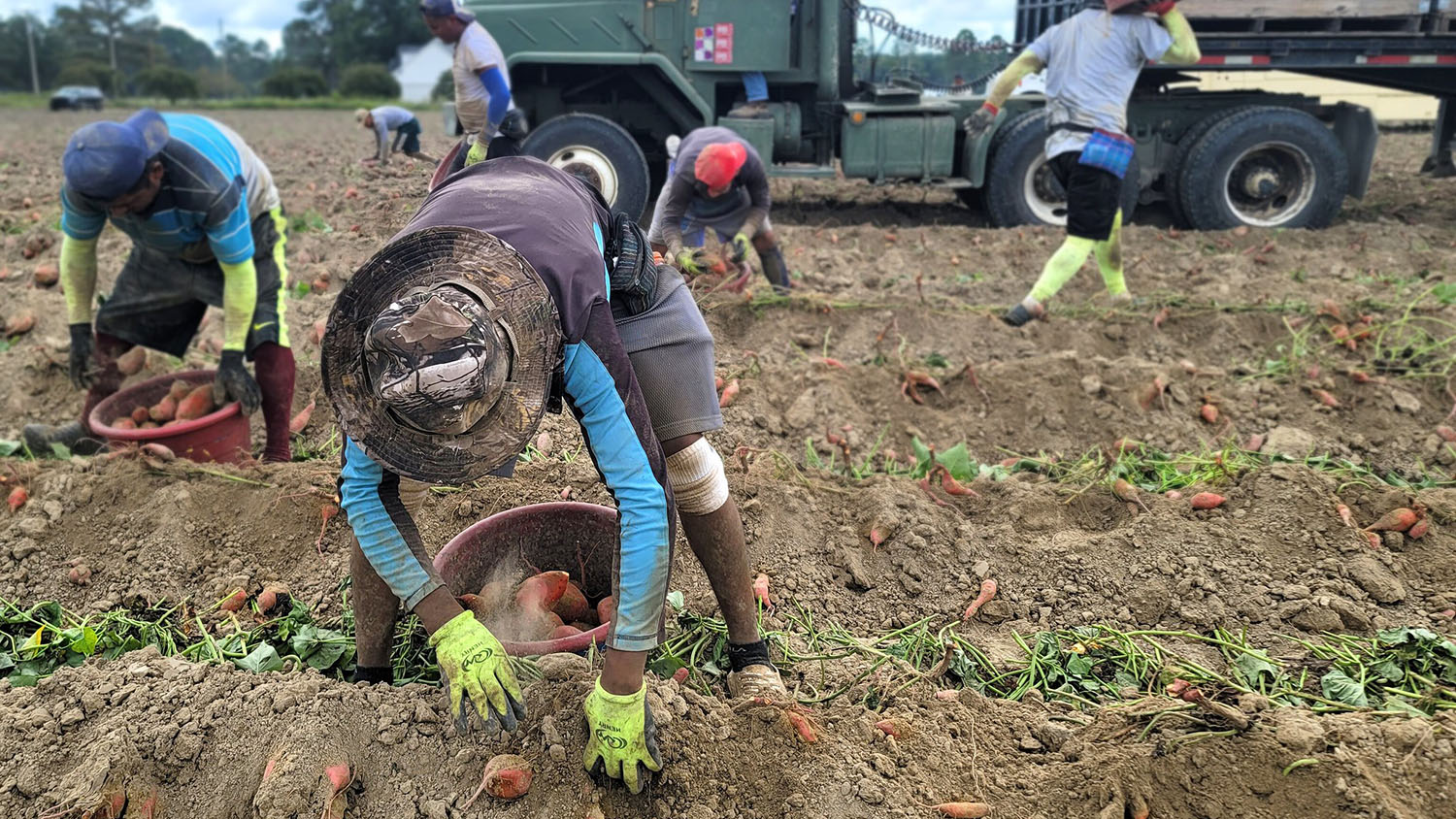 NC State faculty, staff and students truly set the bar when it comes to showcasing their scholarship and artistry. Through the Chancellor's Innovation Fund and the Envisioning Research contest, they give us all a glimpse at research excellence.
Chancellor's Innovation Fund
The Chancellor's Innovation Fund (CIF) was established in 2010 with a goal of supporting the commercial potential of intellectual property of NC State faculty. Each year, the CIF awards up to $50,000 to faculty for short-term commercially focused research projects. This year's winners are:
Yevgeny Brudno, assistant professor, and Pritha Agarwalla, assistant research professor, Joint Department of Biomedical Engineering; development of technology to create implantable CAR T-Cell scaffolds.
Albert Keung, professor in the Department of Chemical and Biomolecular Engineering; discovery of a new way to synthesize or modify DNA.
Lina Quesada, Lirong Xiang, Hunter Brown and Ramya Vijapurapu, researchers associated with the Plant Sciences Initiative; development of disease-detecting drones for cucurbit farmers.
David Roberts, associate professor in the Department of Computer Science, and Alper Bozkurt, Distinguished Professor in the Department of Electrical and Computer Engineering and co-director of the ASSIST Center; development of an algorithm that can monitor cardiac activity in dogs — consistent with an EKG — using inertial sensors already employed in pet activity trackers available on the market today.
Sonja Salmon, associate professor in the Department of Textile Engineering, Chemistry and Science; development of a more cost-effective method for combustion power plants to capture carbon dioxide.
Chadi Sayde, Celso Castro-Bolinaga and Mahmoud Shehata, researchers in the Department of Biological and Agricultural Engineering; development of a monitoring device that aims to detect bridge scour — and warn decision-makers — sooner.
Learn more about this year's selected projects and how the CIF creates market-ready products and solutions from these and other discoveries.
Envisioning Research
Envisioning Research, NC State's annual research image project, gathers submissions from undergraduate and graduate students, postdocs, faculty and staff to highlight the beauty inherent in research, along with its impact on the university and world. NC State's Office of Research and Innovation, the Graduate School, the NC State University Libraries, and University Communications and Marketing work together to conduct the contest.
Nearly 30 first place, runners up and honorable mentions were given in four categories: Graphics and Data Visualization, Microscopy, Photography, and Video and Interactive.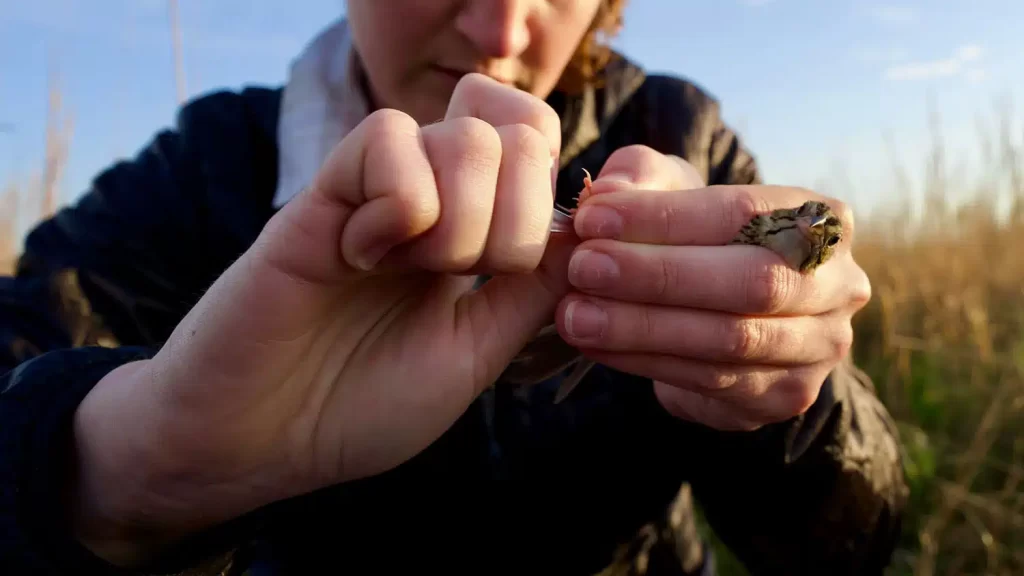 Michelle Jewell, a staff member in the College of Agriculture and Life Sciences, took home first place for faculty and staff for her photo, "Tagging a Henslow's Sparrow."
Jewell noted that she's always looking out for great opportunities to capture student research experiences in the field, and the research by Emily Nastase, a Ph.D. student in the Department of Applied Ecology, on Henslow's sparrows was the perfect fit. Everything came together suddenly for the photo when the sparrow being tagged looked straight down the camera, almost breaking the fourth wall, during the golden hour morning light in Greenville, N.C.
"As a science communicator, I like to find many ways to explain a piece of the scientific process," said Jewell. "Getting a window into this type of important field work, I think, makes for a compelling communication piece and transports the viewer in an effective and creative way. I am incredibly proud to be selected for first place! I am also grateful for the trust that Emily gave to me when she allowed me to join her in the field (and stay out of her way!) while documenting her challenging and important work."
Enrique Peña Martinez, a graduate student in the College of Engineering, took home first place for graduate students and postdocs in the photography category with his photo, "A Sweet Harvest." 
Martinez works with AI and computer vision techniques applied to sweet potato farming. There currently are concerns about how AI may displace essential workers like the pickers in this photo. Martinez notes, however, that pickers are currently in very high demand because not many people want to do this job. Ultimately, he would like to use his research to find a healthy balance that benefits both the pickers and farm companies.
"Picking sweet potatoes is not an easy task. So, for me, it was impressive to see the work these men put in the field," said Martinez. "From my vantage point, I was able to get a snapshot of many cool elements, like the sheer number of sweet potatoes in the ground, the pickers bent over picking the sweet potatoes, one picker taking his basket to the truck, the truck driver, and the truck itself."
After winning first place, Martinez noted, "I was elated when I heard the news. Shoutout to all the pickers out there. We appreciate your hard work and we thank you for putting food on our table."
Learn more about this year's Envisioning Research winners. Find the full image gallery here.
*Original articles published by the Office of Research and Innovation and Matt Shipman, University Communications, respectively.