Faculty and Staff
Meet Our New Deans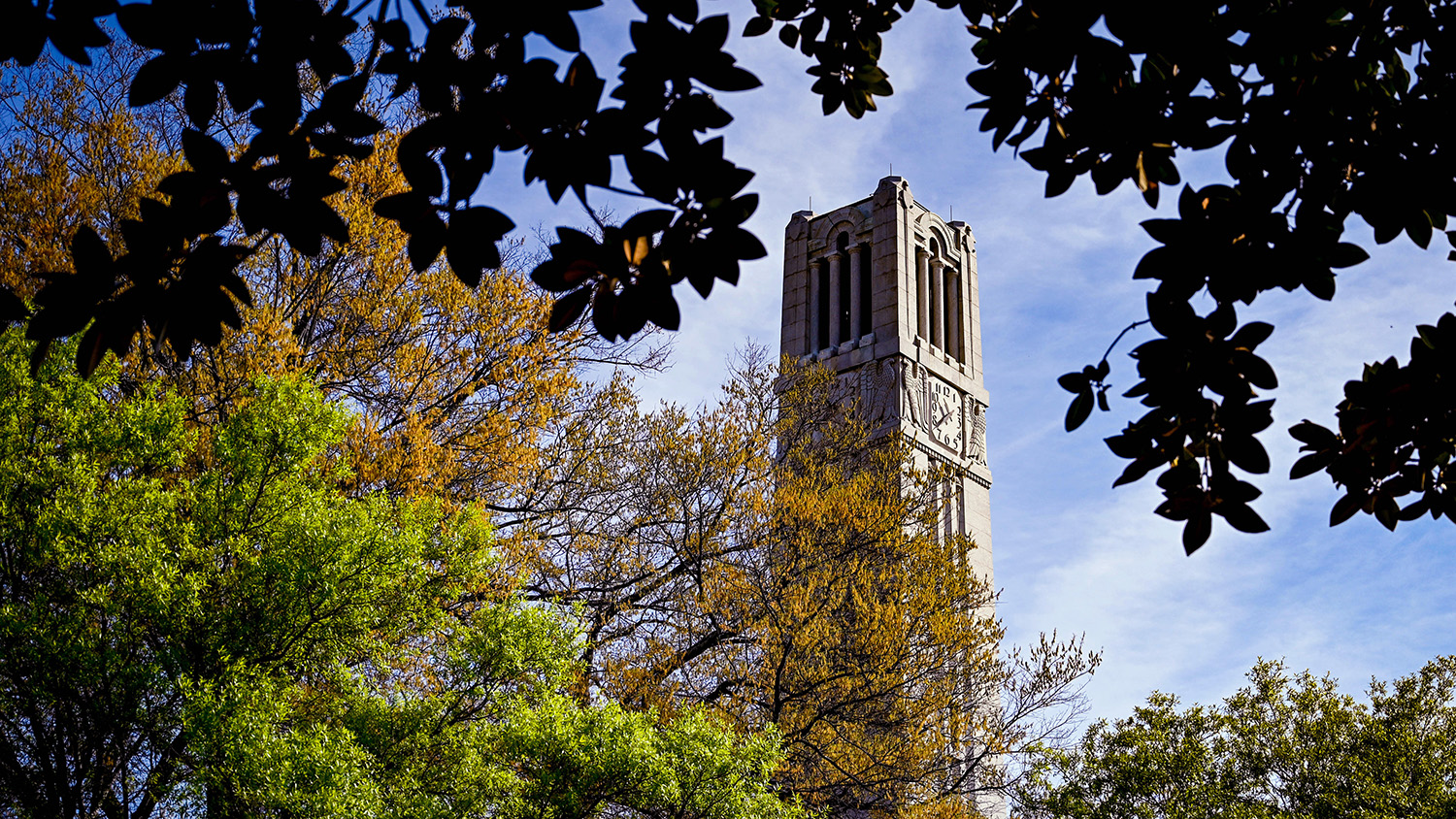 In addition to the many new students coming to campus this fall semester, NC State welcomes new leaders for three of its colleges. On August 1, Garey Fox became dean of the College of Agriculture and Life Sciences, Lewis Owen became dean of the College of Sciences and Jim Pfaendtner became dean of the College of Engineering.
We spoke to the new deans about their backgrounds, what brought them to NC State, their vision for the future of their respective colleges, and more.
Dean, College of Agriculture and Life Sciences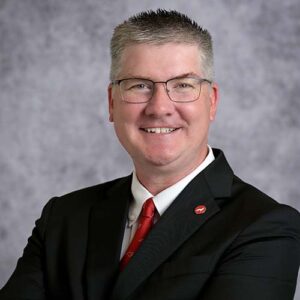 How did you get into your field?
I grew up on a farm in Texas and was involved in FFA (what used to be Future Farmers of America) from a young age. I was a first-generation college student, and I wasn't sure what I wanted to do. I didn't know what college was like, or the different majors. But because of my active role in FFA, I ended up getting a FFA scholarship through the Houston Livestock Show and Rodeo. The scholarship required me to go to a public school in Texas and major in an agriculture related program. I was good at math and science, they came to me easily, so my teachers would consistently tell me 'you need to be an engineer, you need to be an engineer!" And so I went to Texas A&M since it was a public school that fit the scholarship guidelines, and I studied agricultural engineering.
What attracted you to NC State and this position?
I was recruited to come to NC State as a department head. I joined the university in January 2017, after being recruited by our former Dean Richard Linton. I really came to NC State to work with Rich. Before coming to NC State I had moved into various leadership roles, and people would say to me, "Someday you're going to be a dean, president or a chancellor," and so I was interested in working with somebody that had the enthusiasm and the passion for their college like Rich.
I also had the opportunity to take over a department that had not hired an external department head for more than 20 years. With my leadership philosophy of disrupting for good and focusing on continuous improvement, there was an opportunity to take what was already a strong program in biological and agricultural engineering and make a big difference. And, that's what I've always looked for in leadership positions, 'where can I come in and make an impact' and there are real opportunities now in CALS. We're already a premier college of agriculture and life sciences, we're already a premier land-grant institution but there are still ways that we can get to an even higher level.
What are you looking forward to most as a new dean?
Working with the fantastic people of the college. Whether that's in our academic programs or Extension or research, whether it's on-campus or off-campus, it's the people that really make this place special. And they are doing absolutely amazing work. It's mind-blowing the types of innovations that we're doing, and then we're transfering that knowledge to our stakeholders. The support for this college from our industry and commodity partners, the NC Farm Bureau, North Carolina Department of Agriculture and Commissioner Troxler's office is fantastic. It's a real partnership. And so I'm excited about working with the people to take advantage of opportunities in agriculture and the life sciences so that NC State is a recognized as a world leader.
As a dean I want to specifically emphasize student engagement. Working with students is at the foundation of everything I've done in academia, and I'll continue to find unique ways to work with students and promote student programs. That's a real passion for me — we have strong and outstanding students, and interacting and engaging with them will only help further our land-grant mission in the college.
Is there anything people don't know about you that you'd like to share?
Even though I have an engineering degree and my training is in engineering, I have a strong connection to agriculture. I grew up on a small farm in Texas. It was a beef and wheat cattle farm. In high school I judged dairy cows. Since I lived in a dairy cow community, my FFA teacher got me involved in dairy judging. My first job was hauling hay and cutting weeds out of cornfields. The summer before college I worked at a fertilizer and feed store. Agriculture has been a big part of my life.
What is your message to faculty, staff and students as you join the college?
Let's look for ways that we can disrupt for good. Sometimes the word disruptor comes across with a negative connotation, but it's not a destructor, it is a disruptor. We're looking for ways to continuously improve. Let's identify things that maybe we've always done in a certain way but there's a better way to do it. We'll work together to put those ideas into place.
I'm passionate and committed to success, and I expect excellence in everything that I do, and I'll expect excellence in everything that we do in the college. From student competition teams to identifying new career ladders for staff members to faculty submitting early career research proposals, we need to strive for excellence in all we do.
Dean, College of Sciences
How did you get into your field?
When I was nine years old, I went on a field trip organized by our local museum in Cardiff, Wales, to learn about geology. The visit was unforgettable because it was the first time I was exposed to the idea of plate tectonics. We learned that the continents are slowly drifting apart, and that if you traveled to America a year from then, the journey would be a couple inches longer as the oceans had grown wider. This fascinated me and really sparked my interest in geology.
What attracted you to NC State/this position?
This is a world-class college with world-class scientists, and I want us to build on the incredible progress we've made over the past few years. There are so many opportunities to grow our international reputation, conduct important research that improves the lives of the people of North Carolina, and increase the diversity of our faculty, staff and students so we have varied views and experiences. But this position is also a great opportunity for service. As a dean, you're really not working for yourself anymore, you're working for others. I'm excited about that.
What are you looking forward to most as a new dean?
I'm looking forward to getting out and meeting our alumni. It's exciting to catch up with these former students and hear their stories; so many of them have lived incredible lives. Our alumni are eager to get involved and give back and I can't wait to help them do that.
Is there anything that people don't know about you that you'd like to share?
I once co-authored a paper with Michael Palin, who many will recognize as a member of the Monty Python comedy group. He's also an accomplished travel documentarian and served as president of the Royal Geographical Society for three years. The paper was published during that time; it recognized the accomplishments of contemporary geographers. I was honored to be listed as an author with one of my heroes!
What is your message to faculty, staff and students as you join the college?
I want people to work collectively and feel good about the College of Sciences. If our people are proud of the college and sense that they're part of a community, it will be much easier for us to accomplish our goals.
Louis Martin-Vega Dean, College of Engineering
How did you get into your field?
I was born and raised in Grand Rapids, Michigan, on the west side of the state. My dad was a manufacturing engineer in automotive and furniture industries for his entire career and I always had an inclination toward science and technology. I grew up an avid lover of the outdoors and was active in Boy Scouting and really enjoyed anything related to building fires and chemistry, so there were always interests adjacent to chemical engineering.
When I was in high school, I attended a summer camp at Georgia Tech for engineering and technology and Ron Rousseau, who was head of the Department of Chemical Engineering at the time, gave a really motivating talk to the group. I remember him describing chemical engineering as a challenging major that focused on solving big problems and provided a pathway to interesting jobs that pay well, and I was sold.
What attracted you to NC State/this position?
This was a no-brainer and there are so many reasons. My early introduction to NC State was through faculty members in the Department of Chemical and Biological Engineering (CBE) via my research field and the many CBE alumni I know who work in academia ⎯ so I have always had an extremely high impression of the university. In so many of my interactions, I have been so impressed with the way NC State has seamlessly blended the public service mindset of a land-grant school with one of the most impressive research portfolios in a college of engineering nationwide.
It was evident to me that this mindset of shared emphasis on public service, educational access and research scholarship permeates so much of what we do at NC State and it was a huge draw to me.
What are you looking forward to most as a new dean?
This is a super exciting time for the College of Engineering — growth is always a challenge and an opportunity, and I am really looking forward to digging into the most pressing challenges and identifying how I can be of service and help the college and university with their goals. I have found that so much of what we do in academic administration can be viewed through an engineering lens with an emphasis on understanding complex systems.
We focus so much of our instruction to students on systems thinking and optimization under severe constraints — when you zoom out far enough, you find that academic units can also be seen from the same perspective.
Is there anything that people don't know about you that you'd like to share?
I am a health and fitness enthusiast and previously have coached over 100 hours of CrossFit group fitness courses. I love bringing a mindset of coaching a team sport to my work as an academic administrator.
What is your message to faculty, staff and students as you join the college?
I am so grateful for the warm welcome the College of Engineering has already shown me in my first few weeks on the job and cannot wait to find ways to serve and support the college community while we grow and expand our mission.