Announcements
Showcasing NC State Faculty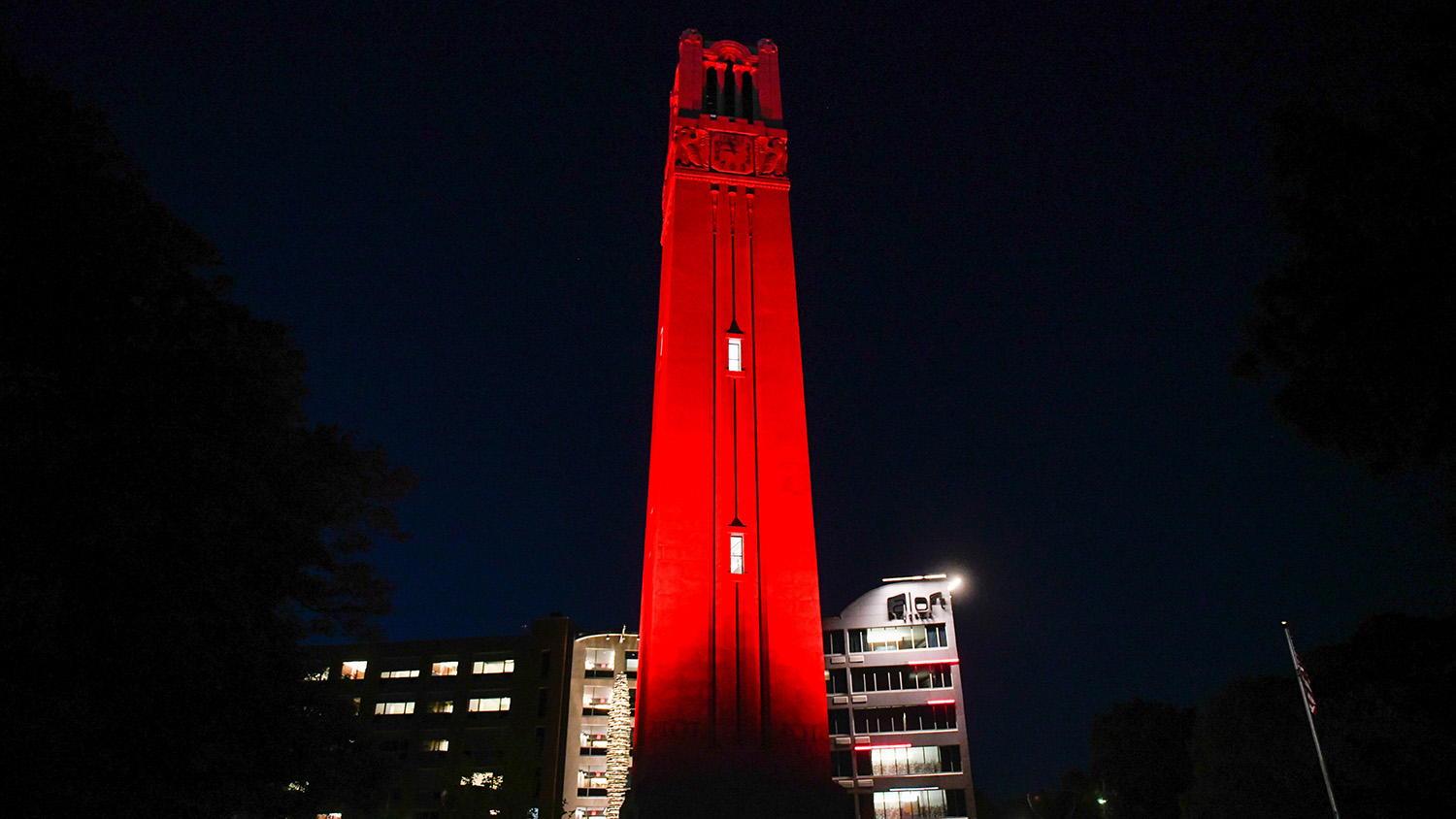 The Celebration of Faculty Excellence is held each spring to recognize outstanding faculty who have received prestigious state, national and international awards, accolades or other distinctions during this academic year. This year, NC State honored 24 faculty members during the 2023 Celebration of Faculty Excellence on May 1.
Chancellor Randy Woodson presented the Alexander Quarles Holladay Medal for Excellence, NC State's highest award recognizing faculty achievement.
The 2023 honorees were:
Three NC State Board of Trustees members — Ann Goodnight, Perry Safran and NC State Student Body President McKenzy Heavlin — assisted in the presentation.
Jason Bocarro, the Owens-Shelton Distinguished Professor for Leadership with a Global Perspective in the Department of Parks, Recreation and Tourism Management, was recognized for receiving the University of North Carolina Board of Governors Award for Excellence in Teaching, the most prestigious award given to faculty for teaching excellence. Bocarro, and NC State faculty member for 17 years, was also recently named director of the James Buzzard Leadership Development Program. His teaching philosophy revolves around building strong relationships with his students. He strongly supports the concept of bridge-building, both as a metaphor for developing relationships with students and other partners, and as a pedagogical strategy in terms of course content delivery. Bocarro deeply believes these personal and intellectual connections with his students "come from the heart" and that teachers should be "genuinely excited by the material, interested in the opinions and feedback of their students and committed to forming an atmosphere of mutual respect" both inside the classroom and beyond. Bocarro has received NC State's Alumni Distinguished Undergraduate Professor award and the Outstanding Teacher Award
Miles Engell, a teaching professor in the Department of Biological Sciences, won the Provost's Award for Excellence in Teaching, the most prestigious award for exceptional teaching given to professional full-time faculty from among NC State's 10 colleges and the University College. The award was established in 2021 to underscore the importance of teaching and to encourage, identify, recognize, reward, and support teaching within the university. Engell received the award for her focus on achieving student success while also challenging students and fostering a sense of community. A faculty member at NC State since 2006, Engell has received the university's Alumni Distinguished Undergraduate Professor award and the Outstanding Teacher Award. She is also a member of the Academy of Outstanding Teachers. As a mentor, she works with undergraduate students on honors projects, with graduate students on their research and writing, and she regularly serves as the academic advisor to approximately 35 undergraduate students.
Bonnie Fusarelli, a professor in the Department of Educational Leadership, Policy, and Human Development, won the 2022 Gov. James E. Holshouser Jr. Award for Excellence in Public Service. The Holshouser Award is given to one UNC System faculty member each year who "exemplifies public service toward improving the quality of life for all North Carolinians."
Executive Vice Chancellor and Provost Warwick Arden also recognized the following honored faculty:
2023 marks the twelfth year of the Celebration of Faculty Excellence. In recognition of all honored faculty, the university lit the Memorial Belltower red for the night on May 1.