Ensuring Student Success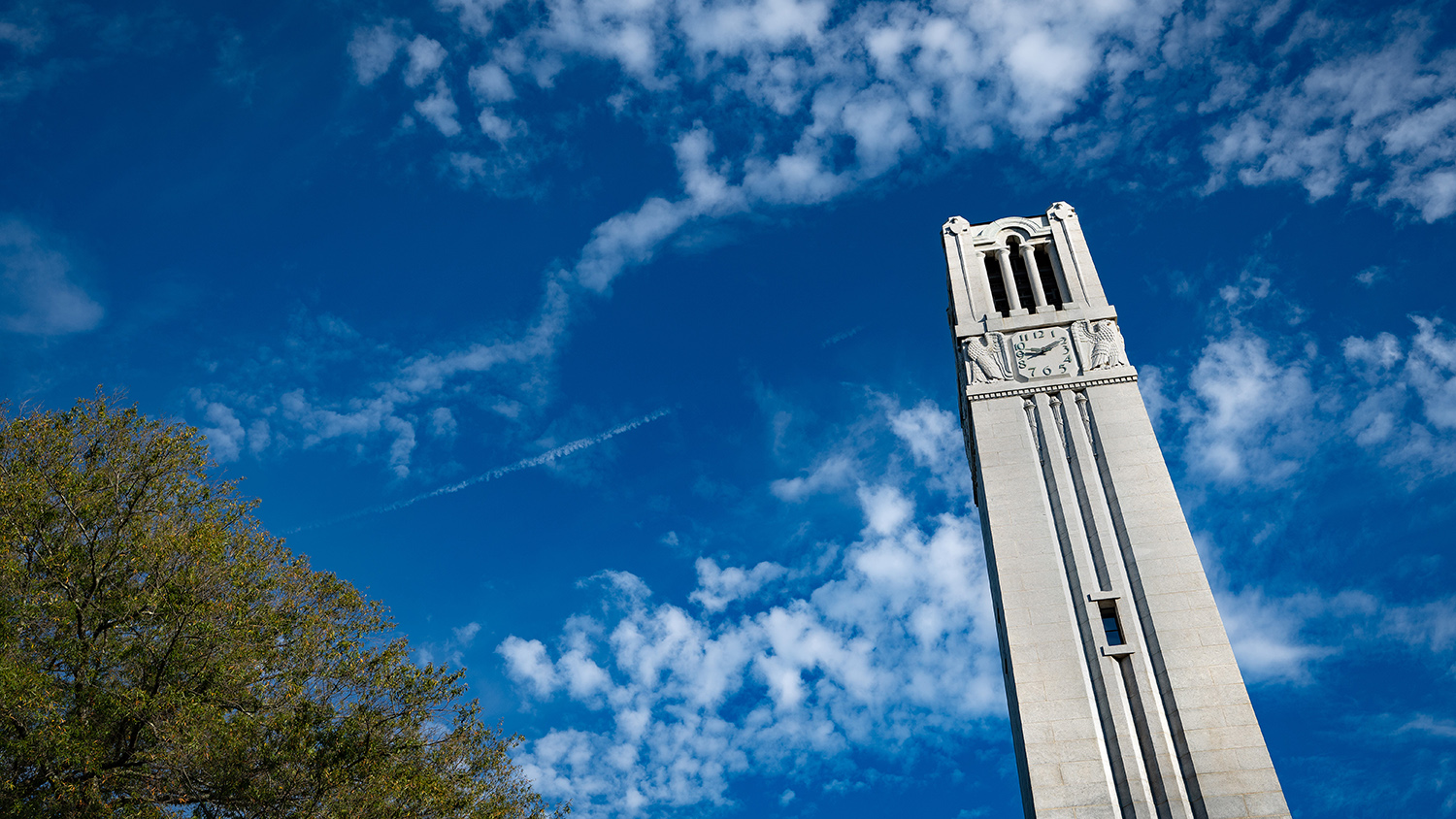 When you put student success at the forefront of a university's strategic initiatives, extraordinary results will follow. That's the goal of the Quality Enhancement Plan (QEP), which affirms a commitment to enhance overall institutional quality and effectiveness by focusing on an issue important to improving student success. 
The university's previous QEP, TH!NK, was an initiative dedicated to cultivating students' higher order critical and creative thinking skills. This topic was selected through an inclusive process that built in-depth interest across campus in integrating critical and creative thinking into campus culture. 
"NC State's mission and vision equip us for success in choosing and implementing a Quality Enhancement Plan because the university is, and has been, dedicated to supporting students through outstanding academic initiatives," said Doneka Scott, vice chancellor and dean of the Division of Academic and Student Affairs. "The success of our previous QEP has given us the measurable results and momentum to move forward and further ensure student academic growth."
TH!NK and Do
TH!NK, was implemented from 2014-2019, and defined six specific student learning outcomes to improve students' higher-order skills in critical and creative thinking and self-reflection. In Phase I of TH!NK, 15 faculty engaged in professional learning to enhance their pedagogical practices for building first-year students' critical and creative thinking skills. Faculty were encouraged to integrate TH!NK strategies into their courses, and to provide students with opportunities to develop and receive feedback on higher-order thinking skills.
Phase II scaled up the effective pedagogical practices as determined by multiple assessment measures, including pre- and post- semester critical thinking assessments, Metacognitive Awareness Inventory and Epistemological Beliefs Survey, pre- and post-semester use of a faculty-designed classroom activity scored against a common rubric, and a post-semester faculty self-assessment. 
TH!NK resulted in such a significant transformation of the culture of teaching at NC State that the Executive Vice Chancellor and Provost committed continued funding of faculty development related to enhancing students' critical and creative thinking skills. Beginning July 2020, implementation of TH!NK initiatives transitioned to the Office for Faculty Excellence.
Assessment and Accreditation
The QEP is a required, integral component of NC State's Southern Association of Colleges and Schools Commission on Colleges (SACSCOC) reaffirmation of accreditation process. The creation and execution of the QEP is a campuswide effort facilitated by the Senior Vice Provost for Faculty and Academic Affairs Katharine Stewart, and the Vice Provost for Assessment and Accreditation Fashaad Crawford.
It reflects and affirms a commitment to enhance overall institutional quality and effectiveness by focusing on an issue that NC State considers important to improving student learning outcomes and/or student success.
"The QEP is an extension of our office's efforts to promote continual improvement and comprehensive excellence at NC State," said Vice Provost for Assessment and Accreditation Fashaad Crawford. "Our next QEP is an opportunity to further promote and prioritize student success, which is one of NC State's continuing strategic themes."
The Next QEP
NC State's next QEP focuses on student success, which was a central component of The Pathway to the Future, NC State's 2011-2020 Strategic Plan. The new strategic plan, Wolfpack 2030: Powering the Extraordinary, highlights student success as a continuing institutional priority.
The 2024 SACSCOC Reaffirmation Steering Committee now seeks input from the NC State community in the development of proposals for the 2024-2029 QEP. The topic of the QEP may be something that is already underway, or it may represent a new initiative. 
The overall QEP proposal process will be conducted in two phases: the pre-proposal phase, followed by a full proposal development phase. Starting in November, members of the campus community will be invited to workshops that will provide additional information that may be helpful in developing a pre-proposal. 
The workshops will be delivered in person and accessible via Zoom, and will be held Friday, November 19 from 11 a.m.-12:30 p.m. and Thursday, December 9 from 10-11:30 a.m. Each workshop will cover the importance of the QEP in improving student success, the elements of a strong pre-proposal, the rubric that will be used to evaluate pre-proposals, and how to submit a pre-proposal.
Pre-proposals are due by midnight on Friday, January 14, 2022, and must be submitted using the online QEP Pre-Proposal submission form.
Upon careful review, three finalists will be selected and asked to meet with representatives of the QEP Planning Team to discuss next steps for developing a full proposal. It is anticipated that a final proposal will be chosen in December 2022. 
For more information, visit the QEP website or contact quality-enhancement-plan@ncsu.edu if you have any questions.