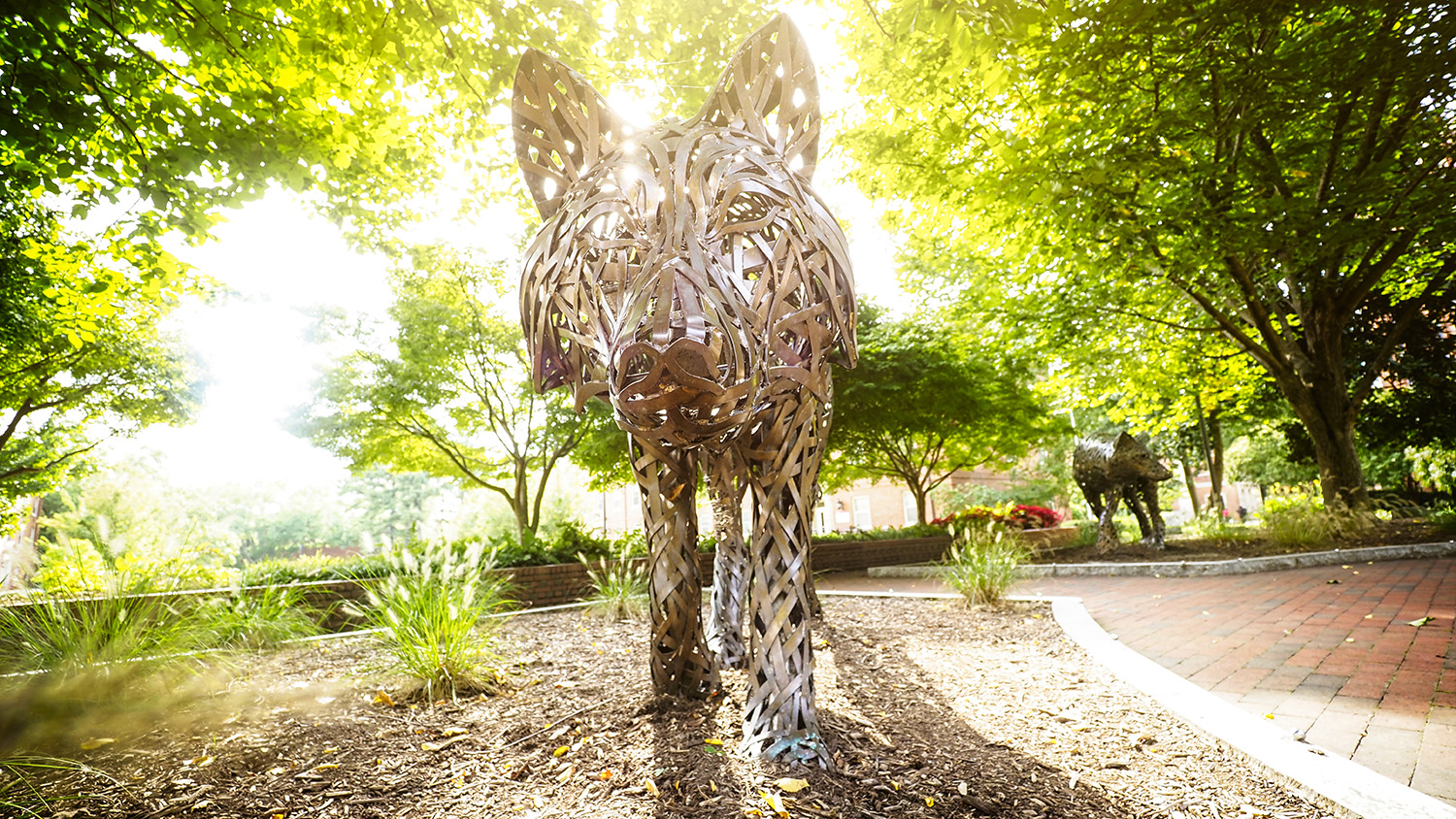 COVID-19 Updates:
Please see the latest campus message on COVID-19 restrictions

which provides an update on the use of face coverings, the lifting of gathering limits, changes in travel restrictions, and summer surveillance testing and requirements.
Administrator Updates:
Don Hunt has been named senior vice provost for Enrollment Management and Services after a nationwide search

. His appointment becomes effective July 1. He is currently the associate vice chancellor for enrollment at the University of California, Davis. He takes the leadership position as Louis Hunt retires at the end of the month.

Dean of the College of Veterinary Medicine Paul Lunn will step down from his position at NC State in mid-January 2022

to become dean of his alma mater, the University of Liverpool School of Veterinary Science. An announcement will be made soon about the appointment of an interim dean, and a national search for a permanent dean is expected to begin in the fall.

Rachel Levy has been named executive director of the Data Science Academy

, effective July 1. 
From DELTA:
DELTA is offering weekly workshops throughout the summer!

We'll cover the tools, techniques and strategies you need to effectively bridge the gap between online emergency instruction and quality online instruction. 
Gain insights into ways to increase engagement with new and existing technology through our new 30-minute workshop series.

These workshops are designed to give you a high-level overview of new products, share tips and tricks, and highlight updates for your favorite tech.
Gradescope is an online grading platform that helps you seamlessly administer and grade all of your assessments.

To get familiar with Gradescope, we consulted two NC State faculty members

who have valuable experience to share

.

DELTA has a new training opportunity starting in July –– WolfSNAPS: Short Nimble Asynchronous Pedagogy Series.

This series of seven quick trainings is designed to provide instructors with information, templates and resources to help you incorporate best practices in online or hybrid course design.
From the Office of Faculty Development:
#NCStateUnplugged Summer 2021

is a series of four email blasts, delivered weekly during the month of July, designed to advance the professional development of our faculty during this summer, but open to staff and graduate students as well.

Each week is designed to help the reader/listener to work through a different aspect of getting ready to go back in the Fall: We are offering original content, journaling prompts, mini-podcasts with subject matter experts, and curated resources such as videos and readings that support the central theme of the week.

Learn more about the program on OFD's blog, Faculty Forum, or if you're ready to sign up for the 4 installments of the #NCStateUnplugged Summer 2021 series, go here. We hope that you will choose to spend some time this summer with us.

The

NC State Wellness Advisory Committee

hosts the

Wolfpack Wellness Research Web Series, a collection of 30-minute talks from NC State researchers and practitioners who are advancing the culture of wellness in the community

. Join host Suzie Goodell, associate professor of nutrition in the Department of Food, Bioprocessing, and Nutrition Sciences, every third Friday of the month at 2 p.m. for enlightening and thought-provoking conversations. The next episode will feature Nilda Cosco from the Department of Landscape Architecture and Environmental Planning in the College of Design. An expert in outdoor design and the impact of health outcomes, Cosco will share her research on preventing obesity by design.

Register here

.
From the Office of Global Engagement:
From the McKimmon Center for Extension and Continuing Education:
T

he McKimmon Center for Extension and Continuing Education is partnering with

HackerU

, a premier digital skills and cybersecurity education provider, to launch

accelerated digital skills bootcamps in cybersecurity and digital marketing.

The online, non-credit bootcamps train participants of all skill levels for lucrative, in-demand tech roles in just 10 months. 
The NC State Cybersecurity Bootcamp educates learners on the fundamentals of cybersecurity while providing practical, hands-on experience through immersive lectures, group exercises, virtual cyber labs, and real-world simulations. The NC State Digital Marketing Bootcamp provides a strong foundation of digital marketing theory and practice, focusing on the industry's most in-demand marketing tactics, including customer relationship management, search engine optimization, data analytics, email marketing, and more. 
From the Office of Research and Innovation:
NC State researchers are

turning wood byproducts into sensory hydrogels

that can react to different stimuli and, through advanced manufacturing methods, are made into sustainable, biodegradable smart materials that can be used in agriculture, health care and even veterinary medicine.

Last chance to submit your research images! Before you take off for the summer, be sure to submit your research images to

NC State's Envisioning Research competition. Deadline to submit images is June 18

, and cash prizes will be awarded in four image categories. A total of $4,200 will be awarded this year!