Rachel Levy Named Executive Director of NC State's Data Science Academy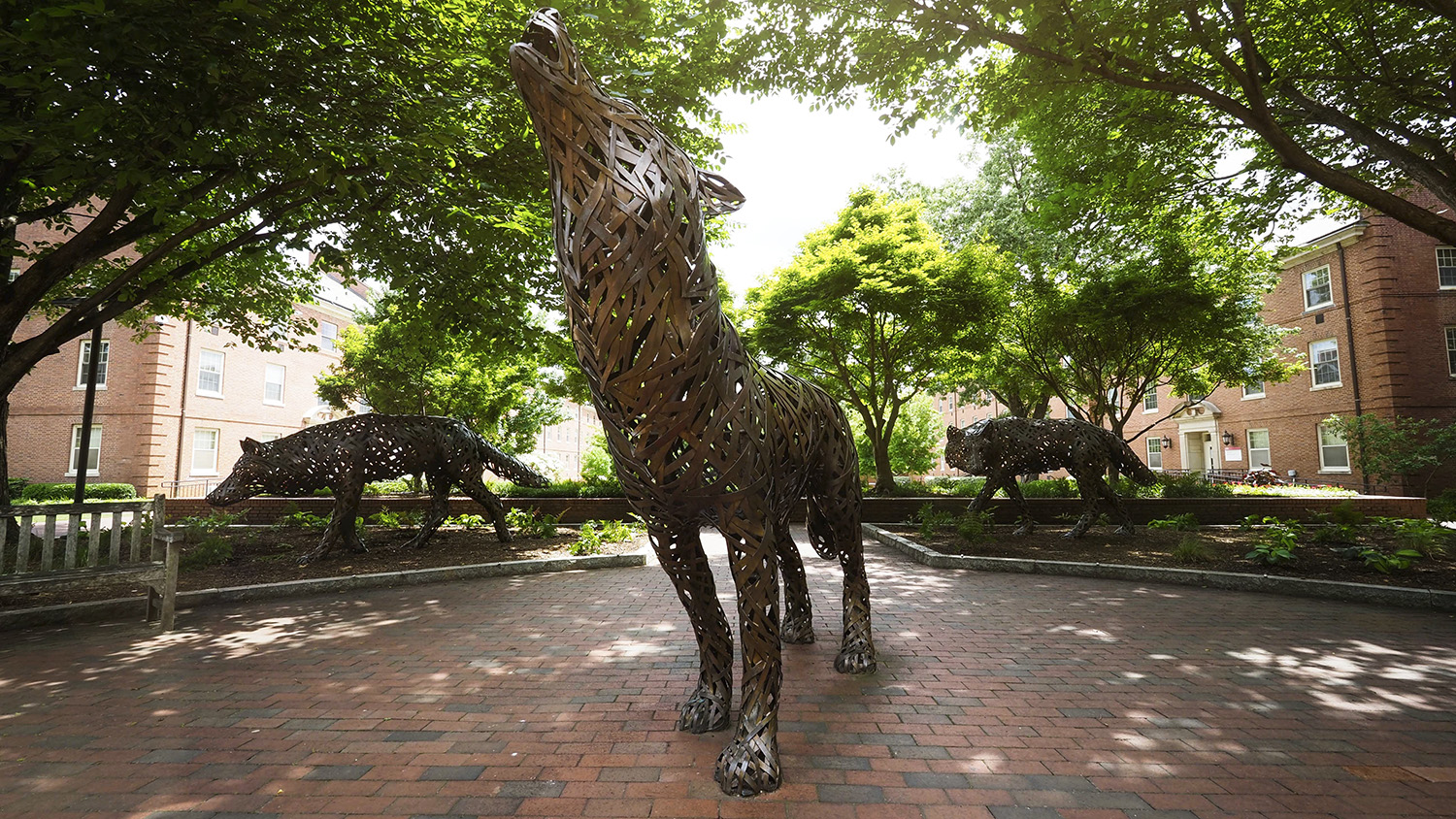 Rachel Levy has been named executive director of NC State's Data Science Academy, effective July 1, 2021. She will report directly to Senior Vice Provost for Academic Strategy and Resource Management and Chief of Staff Duane Larick, who announced the appointment today.
"We are honored to have someone as accomplished in her field as Rachel join us at NC State," said Larick. "The Data Science Academy will accelerate data-intensive discovery, teaching and service, and will be a key enabler for increasing skills, capability and involvement by the campus community, industry and government partners. We look forward to Rachel's leadership of the academy."
Prior to joining NC State, Levy was an American Mathematical Society Congressional Policy Fellow at the American Association for the Advancement of Science. She previously served as deputy executive director and staff principal investigator at the Mathematical Association of America, as well as associate dean for faculty development at Harvey Mudd College.
Levy holds Bachelor of Arts degrees in mathematics and English from Oberlin College, a Master of Arts in educational media and instructional design from the University of North Carolina at Chapel Hill, and a Master of Science and Ph.D. in applied mathematics from NC State.
"The Data Science Academy builds upon our historic strengths in the STEM field, and will engage in the elevation of data science research, education and expertise here and around the world," said Executive Vice Chancellor and Provost Warwick Arden. "We seek to drive data-intensive research discoveries, enhance industry partnerships, and better prepare all of our graduates to lead in a data-driven economy."

At NC State, an academy identifies a true universitywide effort involving all 10 colleges. It encompasses multiple departments, centers and institutes and addresses all three pillars of the university's land-grant mission: education, research and service to the state of North Carolina. In the months and years ahead, in collaboration with the implementation of NC State's new strategic plan, additional academies are planned to be launched that focus on NC State's key areas of strength and greatest benefit for North Carolina, the nation and the world.