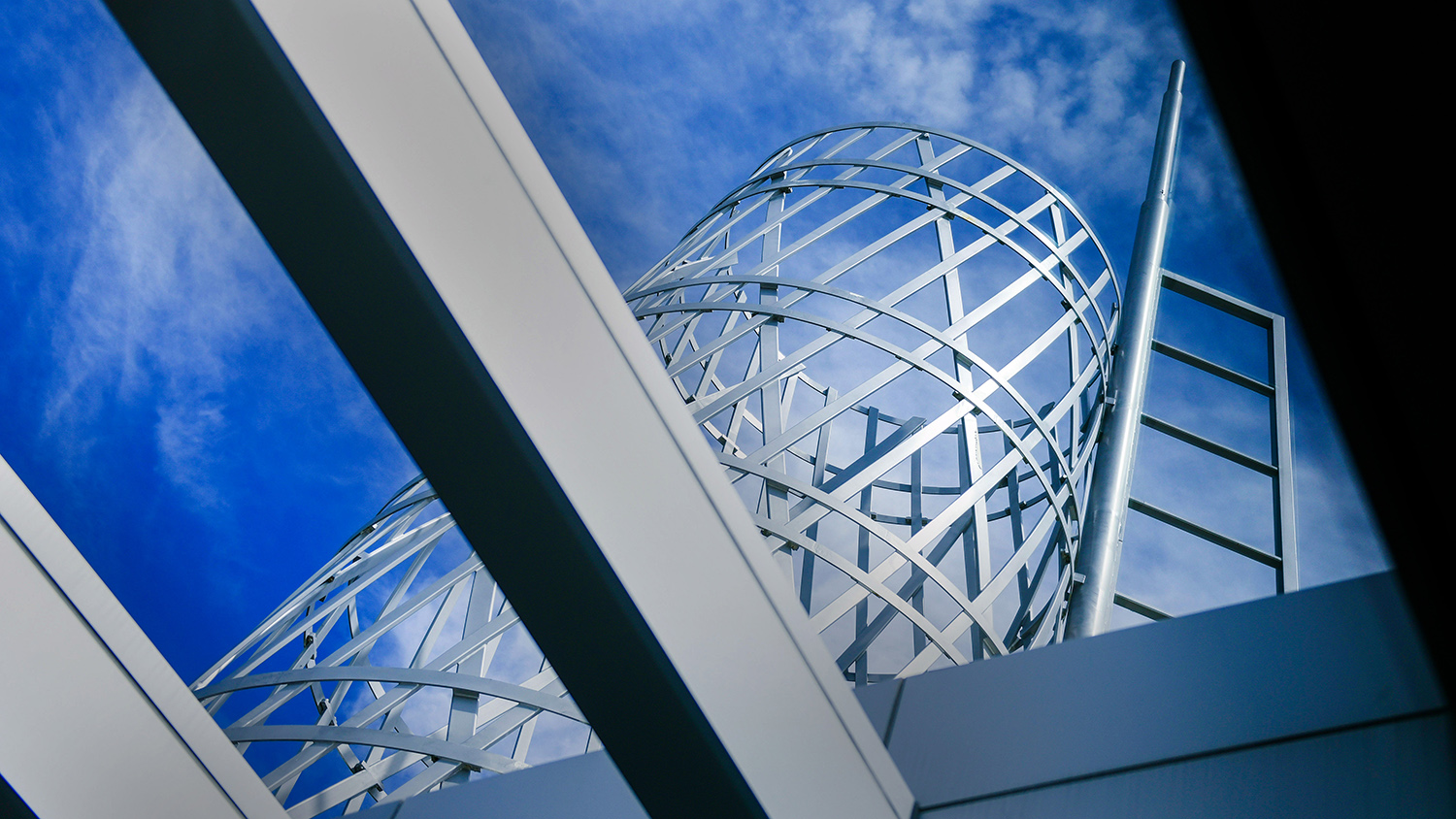 New Student Programs at NC State sets the stage for success for thousands of incoming students each year. The unit coordinates a wide variety of activities and programming that make NC State feel like home for first-time, first-year and transfer students alike. In the past year, they've worked tirelessly to adapt to changing circumstances due to COVID-19, taking much of the unit's in-person programming and making it virtual.
We spoke with Michael Coombes and Genna Martella, the director and assistant director of New Student Programs, about how the unit helps incoming students adjust to life on campus.
What is New Student Programs responsible for on campus?
New Student Programs is responsible for helping all first-time, first-year and transfer students (and their families) acclimate to campus life at NC State. We manage everything from the planning and execution of Welcome Weeks and orientations to directing new students to resources for a successful transition to the university and more. Through our initiatives, we want students to find academic success, connect to campus, recognize and uphold community expectations, transition to the university environment and develop into student leaders.
The spring semester has just started, and we're in the middle of Winter Welcome Week. What is the history and purpose of the week?
NC State held the first Winter Welcome Week in 2016. The week came to fruition through our recognition that a students' transition to college life occurs more than just those first few months on campus — it is really a year-round process. There are support mechanisms that need to be in place, and having a refresher for the start of the spring semester helps students reset and re-engage with one another and with faculty. Additionally, our Spring Connect students and some transfer students didn't get to experience the fall Wolfpack Welcome Week, and we want to facilitate the same transition for them that students arriving in the fall had.
How does New Student Programs assist parents/families with students coming to the university?
We have programming directed toward parents and families during our orientations and Parents and Families Weekend, which is planned by Enrollment Management and Services. Our goal is to partner with them to help their student find who they want to be while they're here. We showcase the resources available to parents and families and to their students, and this helps them know there's someone here at NC State looking out for them and helping them connect with others and to their academics. Our work provides parents assurance that there are many mechanisms in place to help their students experience success throughout their time on campus.
How have you had to change operations due to COVID-19?
Prior to the COVID-19 pandemic, much of our programming was in-person. In order to do everything possible to ensure the health and safety of the campus community, we've transitioned online for a large portion of our programming. Moving to a virtual space has been a big challenge because rur society is not socialized on how to connect with one another virtually, but now our programming is a lot more accessible to incoming students. We've tried to recognize the multitude of experiences students are having and supporting them and shifting our efforts and language to match their needs.
What is something that people may not know about New Student Programs?
New Student Programs is about much more than Welcome Weeks and orientations. We have staff working year-round on different types of transition programming and we work year-round on orientation. We work collaboratively and closely with campus partners to make those things happen. A lot of what we do are university -wide initiatives. It takes the entire campus to make them work and to make them work effectively.