Warming Up to a New Semester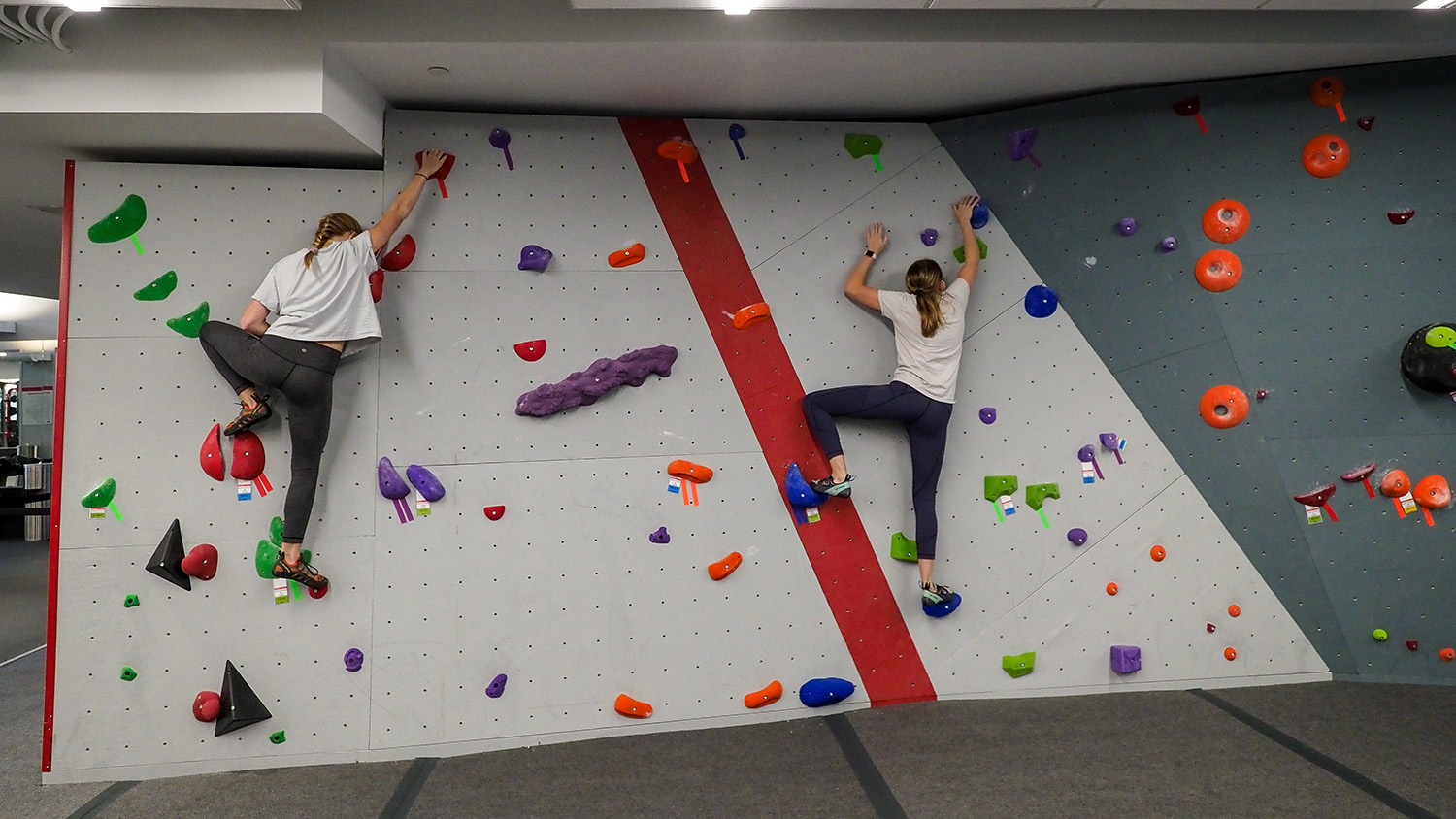 This spring, more than 1,400 new students — first-time, first-year, transfer and graduate students — will step onto NC State's campus. Finding a home at the state's largest university may seem intimidating in the middle of an academic year, but Winter Welcome Week provides a great starting point.
The week, which started in 2016, aims to help students build the foundation for a successful semester. More than 100 activities and events give students the opportunity to find their community, engage with student organizations, develop necessary academic skills and get acclimated to the university in general. 
"We want to facilitate a smooth transition as students return to campus and set them up for a great semester both academically and otherwise," said Genna Martella, assistant director of New Student Programs, which plans Winter Welcome Week. "Additionally, we want to give students an experience like their peers have with Wolfpack Welcome Week in the fall."
Much of the programming put in place by New Student Programs and campus partners, student organizations and various colleges and units, focuses on the first-time, first-year students, including Spring Connect students admitted the previous spring, and transfer students. Returning students, however, may also participate in order to get connected to their new peers.
This year, Winter Welcome Week runs from January 16-23. Both campus partners and student organizations work together with New Student Programs to make the week a success.
Academically-oriented events cover topics including Study Abroad 101, which helps students learn about the types of study abroad programs and resources available at NC State; and an Undergraduate Research Scavenger Hunt with the Office of Undergraduate Research Ambassadors.
Other events include trivia nights and and even an escape room challenge, and the popular Respect the Pack event, which promotes diversity and inclusion at NC State. As with many campus happenings during the COVID-19 pandemic, much of Winter Welcome Week has transitioned to a virtual environment for the time being. Some events are still being held in-person, but those events are following COVID-19 safety guidelines, including requiring face masks, social distancing, registration due to limited capacity seating, and more.
"At New Student Programs, we've put a lot of effort into finding creative ways to make the virtual environment feel more natural, as many students may have some apprehension to jumping into a virtual space for certain programming," said Martella. "The tone and energy of the week has shifted, and we want to be supportive of how people may feel during this time, but we also want to bring the excitement that comes with being new to campus."
The move to mostly virtual programming also presents an opportunity for increased accessibility of activities and events. Students can access programming from anywhere and move at their own pace for some events, but they can also wait until the arrive on campus if there are issues related to the availability of technology and a wireless connection.
Hundreds of students can access a virtual event, whereas only a limited number of students can do so in person. Additionally, students may move easily between events if they find something that aligns more with their interests than what they're currently participating in. More faculty and staff can get involved in virtual events as well.
"A largely virtual Winter Welcome Week gives us a little more flexibility to work with students and families on the timing of when they're able to do things they wouldn't necessarily be able to do in person," said Michael Coombes, director of New Student Programs. "It also relieves concerns about travel and travel expenses, and allows us to send out recordings afterwards so if someone can't make it because of work, caring for a family member, etc., we can still get them information."
In addition to events, Winter Welcome Week includes communications to students on how to navigate campus, where to go if they need help, tips for studying and how to connect and engage with students and faculty. The all-encompassing nature of the week helps to set the tone for the rest of the semester.
"When you see students get excited, and when they make those first connections on campus, that reinforces the "why" behind what we do with Winter Welcome Week," said Martella. "There's a lot of strategic planning that goes into everything we do, and we want to give students the best start possible."