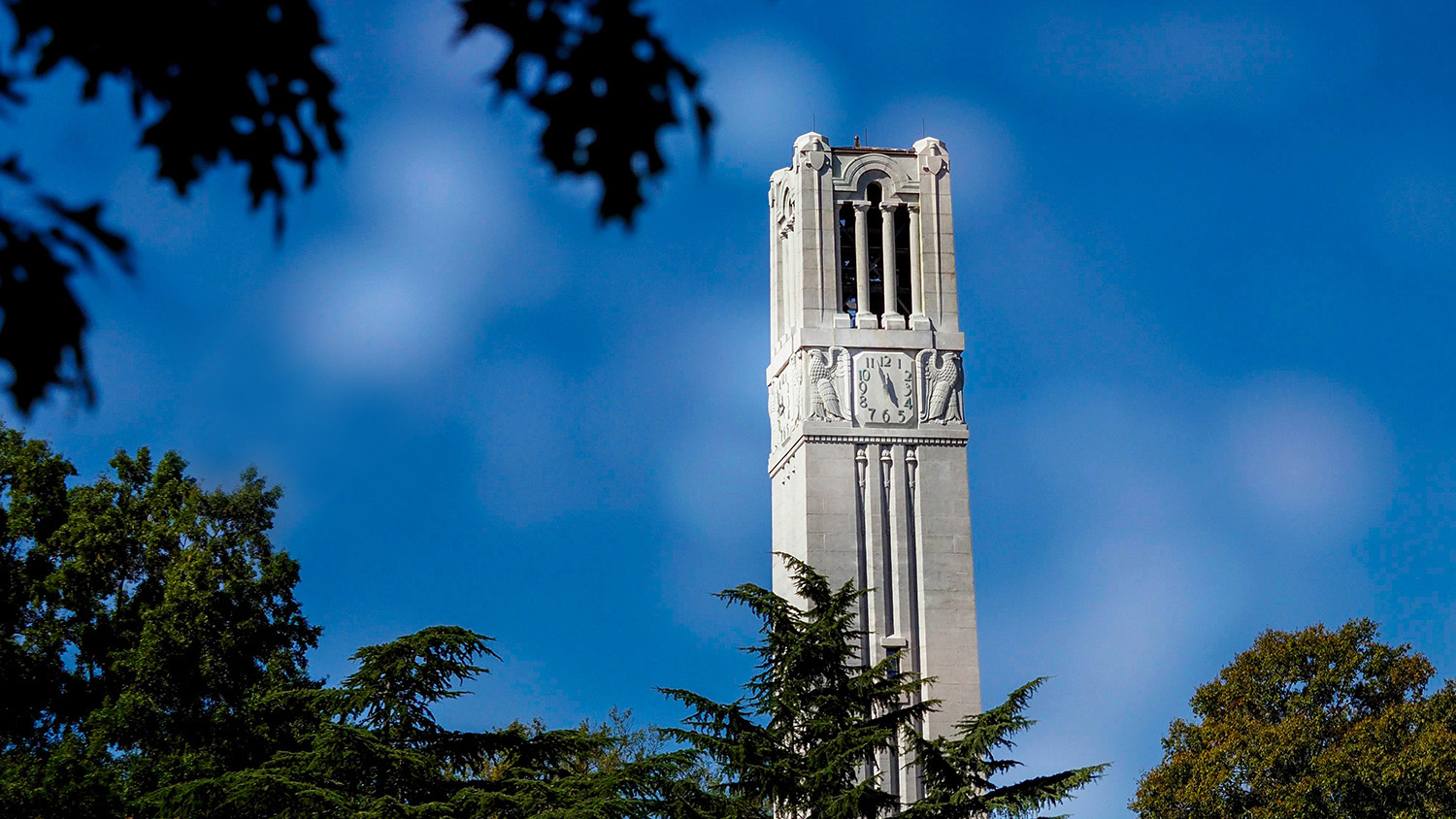 Professional track faculty members — who make up more than one third of the NC State faculty — make achieving the university's mission and vision possible. They encompass many different roles throughout NC State's colleges and NC State Extension, and serve others through their teaching, research and service.
Many people are familiar with the teaching roles of professional faculty, and that's certainly an important part of what they do on campus. There are, however, several different types of professional faculty at NC State, with titles depending on specific responsibilities.
Clinical faculty, many of whom are in the College of Veterinary Medicine, maintain a principal responsibility in clinical practice or clinical research. Extension faculty have a principal responsibility in extension and engagement; and research and teaching faculty in those disciplines, respectively. 
Faculty designated "of the practice" are practitioners with significant experience in their respective fields. There are lecturer, adjunct and visiting faculty positions, and certain NC State University Libraries personnel are professional faculty as well.
"Our professional track faculty are essential in providing our students with a high-quality education, and in making us a top research institution," said Diane Chapman, executive director of the Office of Faculty Development and a teaching professor in the College of Education. "They bring an outstanding level of professionalism to their roles and excel in their focus on specific disciplines."
Teaching faculty like Chapman make up the largest portion of professional faculty at NC State. Many teaching faculty take on leadership roles as undergraduate coordinators, assistant department heads, and more, in order to further the educational mission of their departments.
A few years ago, professional faculty were referred to as "non-tenure-track" faculty. While professional faculty are not eligible for permanent tenure, many faculty across the university felt a change in nomenclature was needed.
"The way we previously referred to professional faculty did not respect who they were as a group and the work they pour into the university," said Katharine Stewart, vice provost for faculty affairs. "Groups like the Faculty Senate and a College of Education task force held discussions about how we could capture the contributions of these faculty, and recommendations for the change in reference were made to the Provost's Office."
In addition to this change, NC State is researching ways to integrate more mentorship opportunities into professional faculty roles. Discussions are also taking place regarding best practices for the recruitment and retention of professional faculty in a more centralized manner across the university.
Current benefits to the professional track include the ability to specialize in a very specific area of a discipline and the increased ability to teach classes and interact with students on that level, among others.
"One of the most attractive reasons to pursue the professional track is that faculty get to focus on a particular part of academic life that they really love," said Stewart. "We also offer professional faculty contracts of up to five years, to give them security even without permanent tenure, in addition to a sense of permanent place and belonging."
Professional faculty are also eligible for the following honors: the Outstanding Teacher Award, Alumni Distinguished Undergraduate Professor Award, Gertrude Cox Award for Innovative Excellence in Teaching and Learning with Technology, O. Max Gardner Award, Alexander Quarles Holladay Medal for Excellence and the Thank a Teacher recognition.
"We certainly want professional faculty to know their value to our university," said Chapman. "Their work is noticed and definitely makes an impact on the entire university community."