Five Questions With Arts Entrepreneurship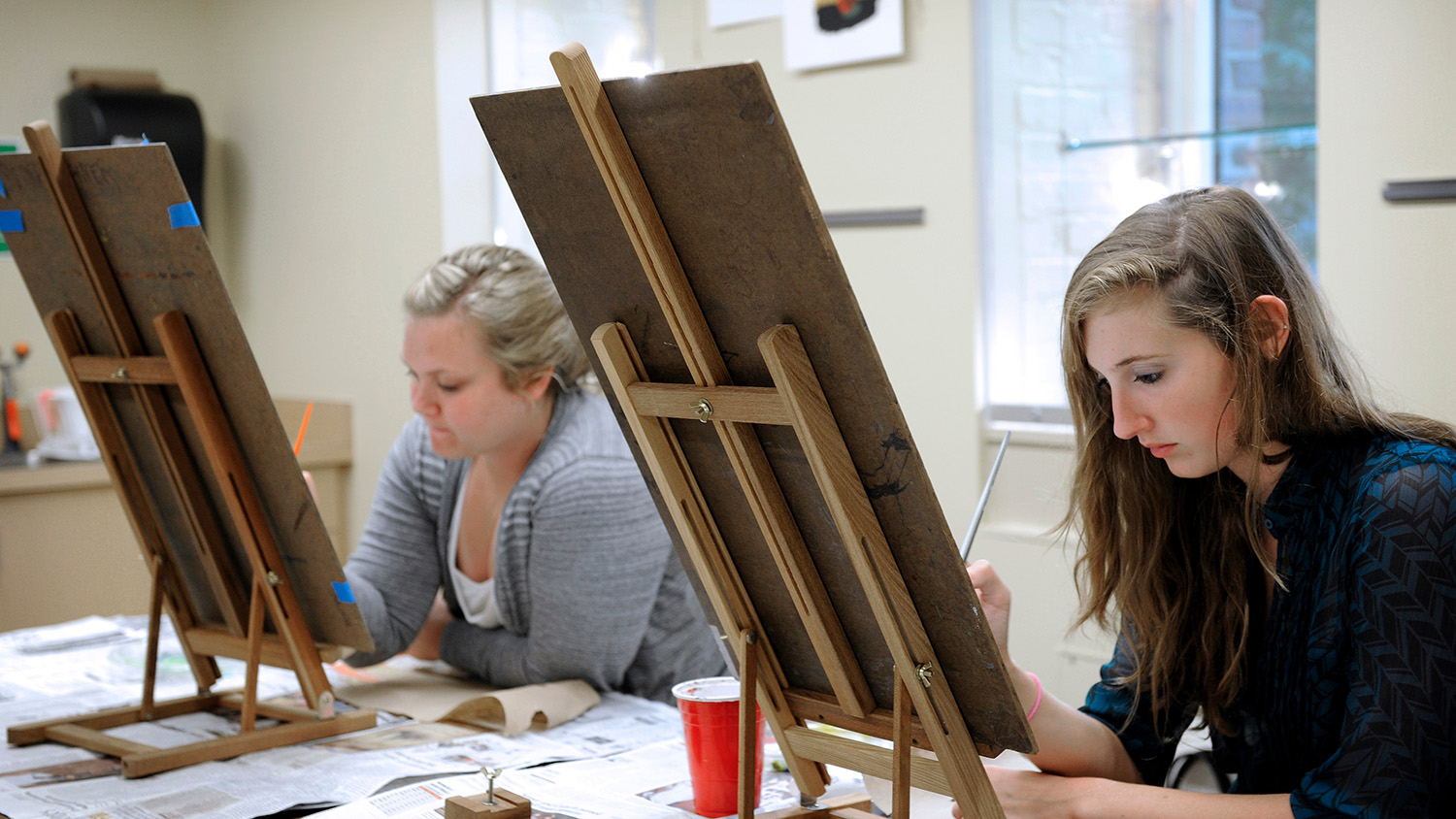 NC State offers a wide range of academic choices for students, including the nation's first and largest campus-wide Arts Entrepreneurship Minor. Part of the Department of Music, the minor program gives emerging arts entrepreneurs an experiential education to prepare them for successful arts careers. We spoke with program founder and director Gary Beckman about the program and what makes it stand out in higher education.
What was the inspiration behind forming the Arts Entrepreneurship program, and what is its history at NC State?
It started in 2011 when then head of the Department of Music, J. Mark Scearce, hired me to establish the program and its academic minor. With his help and guidance, we were able to design the program and guided it through the university curriculum committees in just over 10 weeks. Not two weeks later, we were enrolling students in the minor and had four fantastic students before the first class met in Spring 2012. Since then, it's been a story of burgeoning demand and some fantastic student successes!
How does the Arts Entrepreneurship program provide students with an experiential education and prepare them for their post-graduation paths?
The experiential aspect is multifaceted. First, our capstone class brings student teams and community arts entrepreneurs and organizations together through a consulting experience in EMA 430. This is a great way for students to apply the information they've learned throughout the minor and help the Triangle arts community simultaneously. Second, 75% of our classes are group-based, which helps to foster creativity and innovative thinking. Since the university doesn't have arts majors, when students apply aspects or knowledge from their major to their arts goals, it creates the potential for uniquely innovative ideas and solutions. Lastly, our students know that the program is always there for them after graduation. We encourage alumni to always keep in touch — just because they may have graduated doesn't mean that the program has forgotten about them. Quite the opposite! We receive many phone calls and emails from former students who are continuing to explore an entrepreneurial lifestyle in the arts.
As far as preparing students post-graduation, many alumni report that their arts entrepreneurship minor is one of the first things potential employers want to talk about. They are clearly curious and see the positive impact an NC State grad holding the arts entrepreneurship minor may have on their organization.
How do you see the program (and the field of arts entrepreneurship) growing and changing in the future?
We've grown about as far as we're able with both Dr. Brown and myself teaching two sections of the minor's degree plan each semester. We serve roughly 400-450 students each year, making us the largest dedicated Arts Entrepreneurship program in the country for five years now. Hopefully once things settle down, we'll be in a position to add another faculty member to meet student demand. 
When it comes to our emerging field, it is expanding rapidly. Right now, there are almost the same number of arts entrepreneurship efforts across the country (almost 140) as there are arts management programs (160). Obviously, there is a growing need and we're happy to be doing our part in helping to lead the effort. It's clear that student demand is high nationally and I'm sure we'll be at parity with our arts management colleagues soon.
Overall, the field is finding its legs quickly. We have a well run and vibrant academic society, our own journals and the beginnings of some really innovative scholarship that is uniquely ours. It's growing at an amazing pace!
How has the Arts Entrepreneurship program operated in light of the COVID-19 pandemic? What challenges and opportunities has the program experienced during this time?
We're innovators and saw an opportunity. The program developed two crisis management tools that I used in my EMA 370 class during the last part of the spring semester. This was the first time the field was able to introduce the topic (and develop tools) to emerging student arts entrepreneurs. I held a webinar for our colleagues across the country and also for our North Carolina artist community (with the help of the Department of Music) on these tools. The initial response was quite good, so I'm hopeful we can continue to help not only our student arts entrepreneurs, but the state's and the nation's in some small way.
Like everyone, we experienced some challenges. However, I think that continuing the personal support for students we pride ourselves on delivering helped ease the transition. There's no road map with this kind of a challenge, especially for a program so dependent on group-based work in the classroom. This said, I'm in contact with a number of other programs across the country to identify some emerging best practices we can implement this fall.
Opportunities are sometimes hidden and indeed the program was able to find a number of them, but perhaps the most promising is working this summer with a student arts entrepreneurship team from Duke University. Their team leader attended the state-wide webinar and reached out. My hope is that we can forge a partnership with that team and one of our classes this fall. They've got really good ideas and I'm looking forward to seeing how our students can help.
What is something that people may not know about the Arts Entrepreneurship program?
On the student side, what the campus community should know is that the Arts Entrepreneurship program is 100% student-centered. Both Dr. Brown and myself take our student's entrepreneurial desires seriously and work with many outside of class and frequently way beyond office hours. There's quite a bit of engagement occurring – far more than one might expect!
The program itself is responsible for co-founding the field's only academic organization, the Society for Arts Entrepreneurship Education (SAEE), and two peer reviewed journals: Artivate and the Journal of Arts Entrepreneurship Education, where I continue to serve as executive editor. 
My colleague, Kathyryn Brown, has been a member of the SAEE board since its inception. She has done some great work supporting our students here at NC State, as well as supporting the field of arts entrepreneurship and its curricular development. 
I'm finishing a textbook that will be published by Routledge in 2021. I am the arts entrepreneurship field's most cited scholar and was recently honored with the establishment of the field's only research award in my name.
Yes, we're a busy, entrepreneurial program committed to helping our students and our emerging discipline!