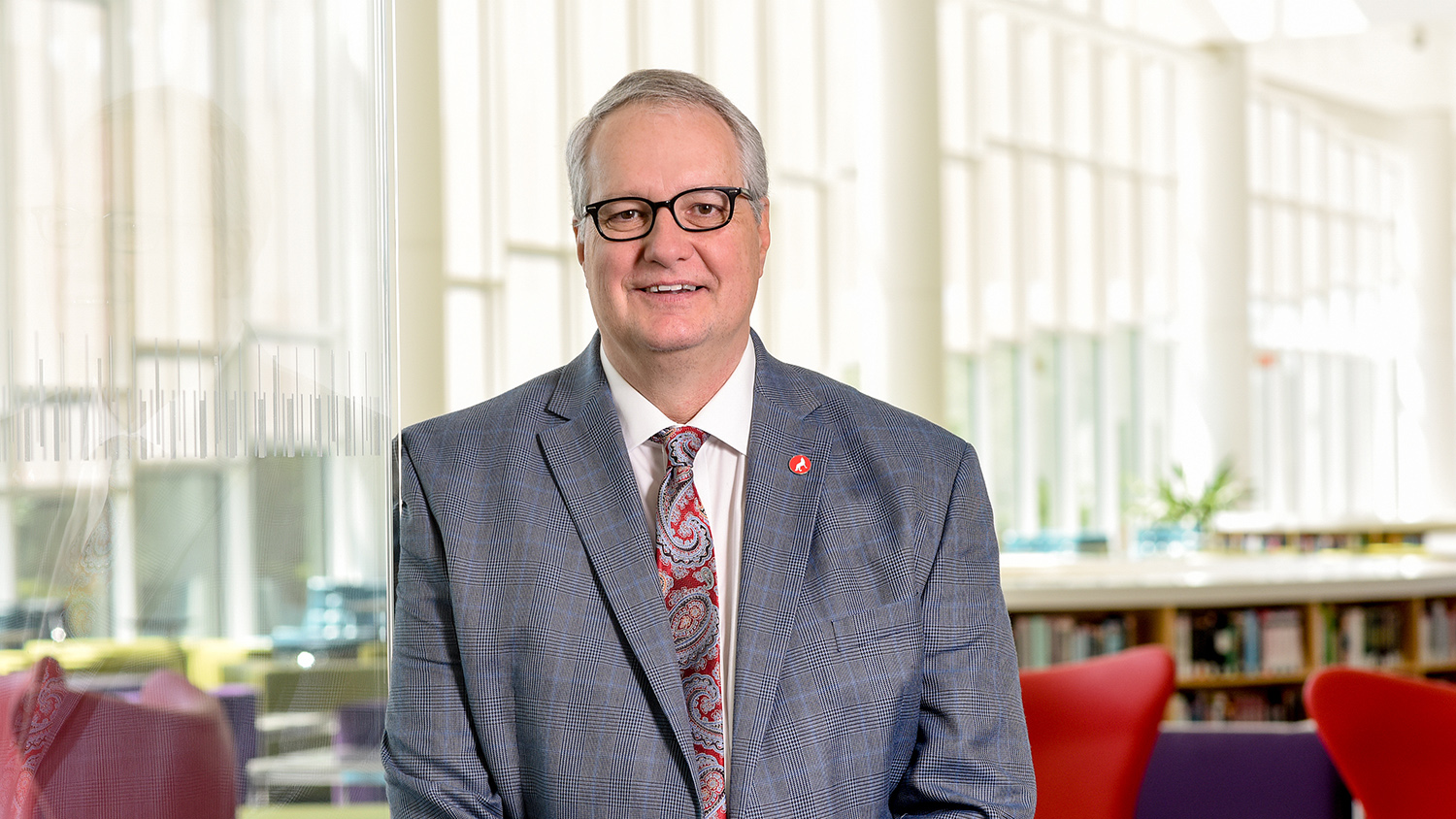 Dear faculty and staff,
Though it is the year's shortest month, February is one of the busiest here on campus. Classes are in full swing, we're getting ready for midterms, and there are plenty of academic, cultural and other happenings taking place.
First, we're celebrating Black History Month with a full slate of events that showcase this year's theme: The Future is Bright Black. I encourage you to take part in experiencing art, film, dialogue and more that speak to the myriad contributions of Black people representing all parts of the Diaspora. Learn more about The Future is Bright Black from Multicultural Student Affairs.
We're also moving forward in our efforts to shape the future of NC State, in part through the creation of our next strategic plan. Task forces were announced in December, and meetings for those task forces have already begun. Your input in this planning process will help ensure the success of our efforts.
Additionally, we're well into the process of selecting the next dean of the College of Natural Resources. Two finalists have been selected for on-campus interviews, which will begin next week. You can keep up with all search related developments here or at go.ncsu.edu/natural-resources-search.
You also have the chance to give feedback on what matters at NC State through the Employee Engagement Survey. This survey gives you a chance to speak up on workplace matters of importance and is completely confidential. Responses are due by February 18.
Even while looking toward the future, we want to honor the present accomplishments of the university community. If you know of an outstanding staff member who deserves recognition, please nominate them for a University Award for Excellence, the most prestigious honor bestowed upon NC State staff. Recipients demonstrate excellence in their college, department/unit, the NC State campus community or in the lives of others.
I'm also happy to announce that three of our online master's degree programs scored in the top 15 nationally in U.S. News & World Report's most recent rankings. One of our online bachelor's degree programs moved up nearly 20 spots in these rankings.
There's so much to celebrate and be proud of at NC State, and that is thanks to our many wonderful faculty and staff. Your work makes a difference for people here on campus and beyond, and I look forward to what you will accomplish in the coming months.
To keep up with all academic and faculty- or staff-related developments, follow @NCStateProvost on Twitter.
Until next time,
Warwick Arden
Executive Vice Chancellor and Provost