December 2019 Provost's Corner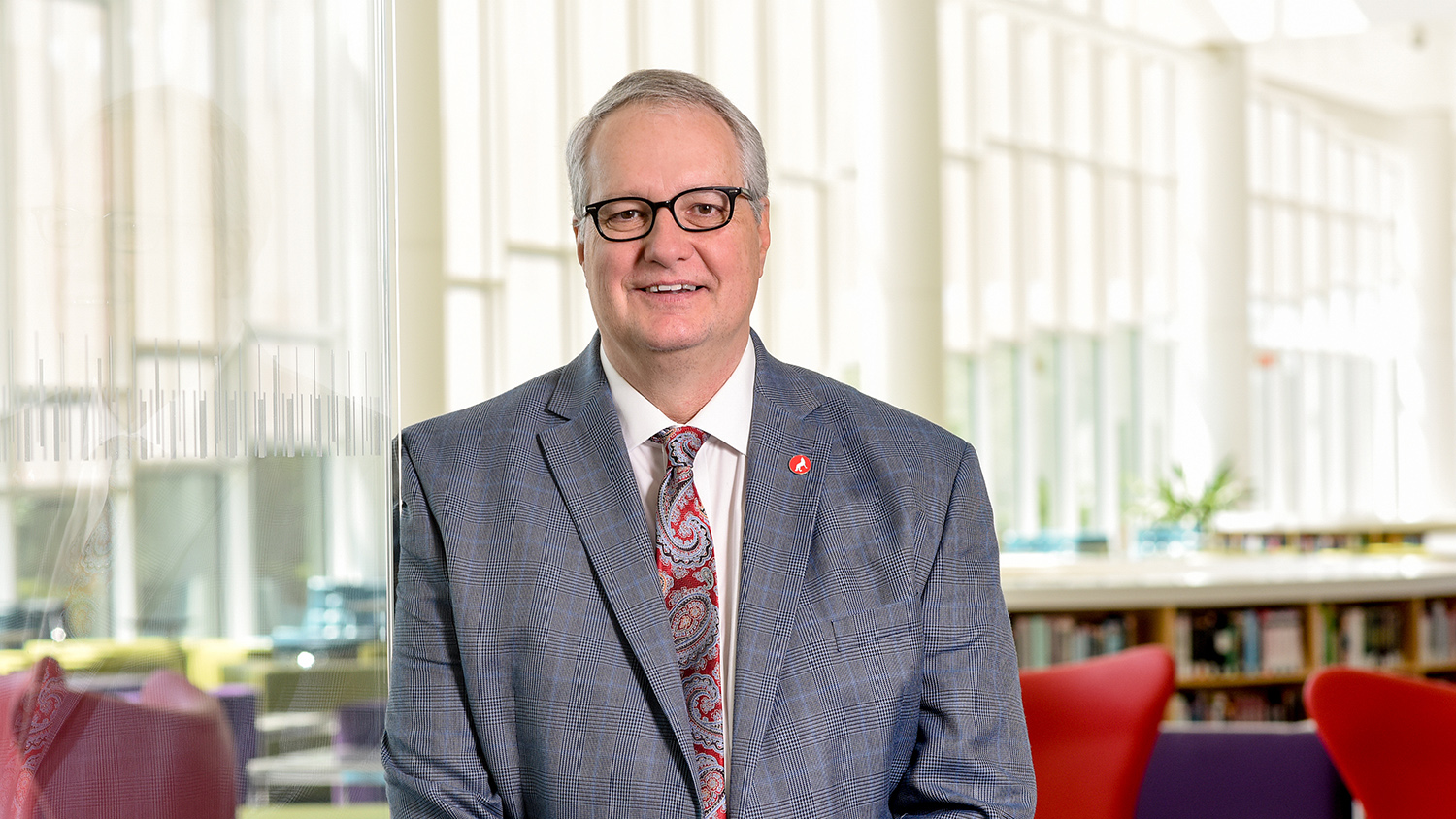 Dear faculty and staff,
Winter commencement is only a week away — time has certainly flown by this year! On December 19 at PNC Arena, you'll see 3,435 students become proud NC State graduates. That includes 64 associate, 2,008 bachelor's, 366 master's and 1,146 doctoral degrees. With 6,125 degrees NC State conferred last May, the university will award a total of 9,560 degrees in 2019.
Many university faculty also reached significant milestones this year. Seventy faculty received promotion and more than 40 obtained tenure, two hallmarks of success across higher education.
Additionally, two faculty members were elected as fellows of the American Association for the Advancement of Science. They are: Carol K. Hall, Camille Dreyfus Distinguished University Professor of Chemical and Biomolecular Engineering; and Jacqueline Krim, Distinguished University Professor of Physics. They are among 443 scientists to be honored this year by AAAS, the world's largest scientific society and publisher of the journal Science.
Three faculty members were named fellows of the National Academy of Inventors. They are: Rodolphe Barrangou, Todd R. Klaenhammer Distinguished Professor in Probiotics Research; Kenneth R. Swartzel, William Neal Reynolds Distinguished Professor Emeritus in the Department of Food, Bioprocessing and Nutrition Sciences; and Carlos Pignataro, an adjunct lecturer in the Department of Electrical and Computer Engineering.
We're also gearing up to welcome new leadership to the university in the coming year. Searches for the next Dean of the College of Natural Resources, as well as the next Vice Chancellor and Dean of the Division of Academic and Student Affairs, are now underway. We hope to have both of these searches completed during the spring 2020 semester. 
As we continue to build upon our strong faculty and staff base, I encourage you to attend open forums for both of these searches. I also hope that you will get involved in the planning process for NC State's next strategic plan — your feedback will be crucial to our success.
Thank you for your continued commitment to making NC State a higher education leader in the U.S. and around the world. I can't wait to see where we'll go in 2020.
I hope that your winter break will be filled with rest, quality time with friends and family.
To keep up with all academic and faculty- or staff-related developments, follow @NCStateProvost on Twitter.
Until next time,
Warwick Arden
Executive Vice Chancellor and Provost