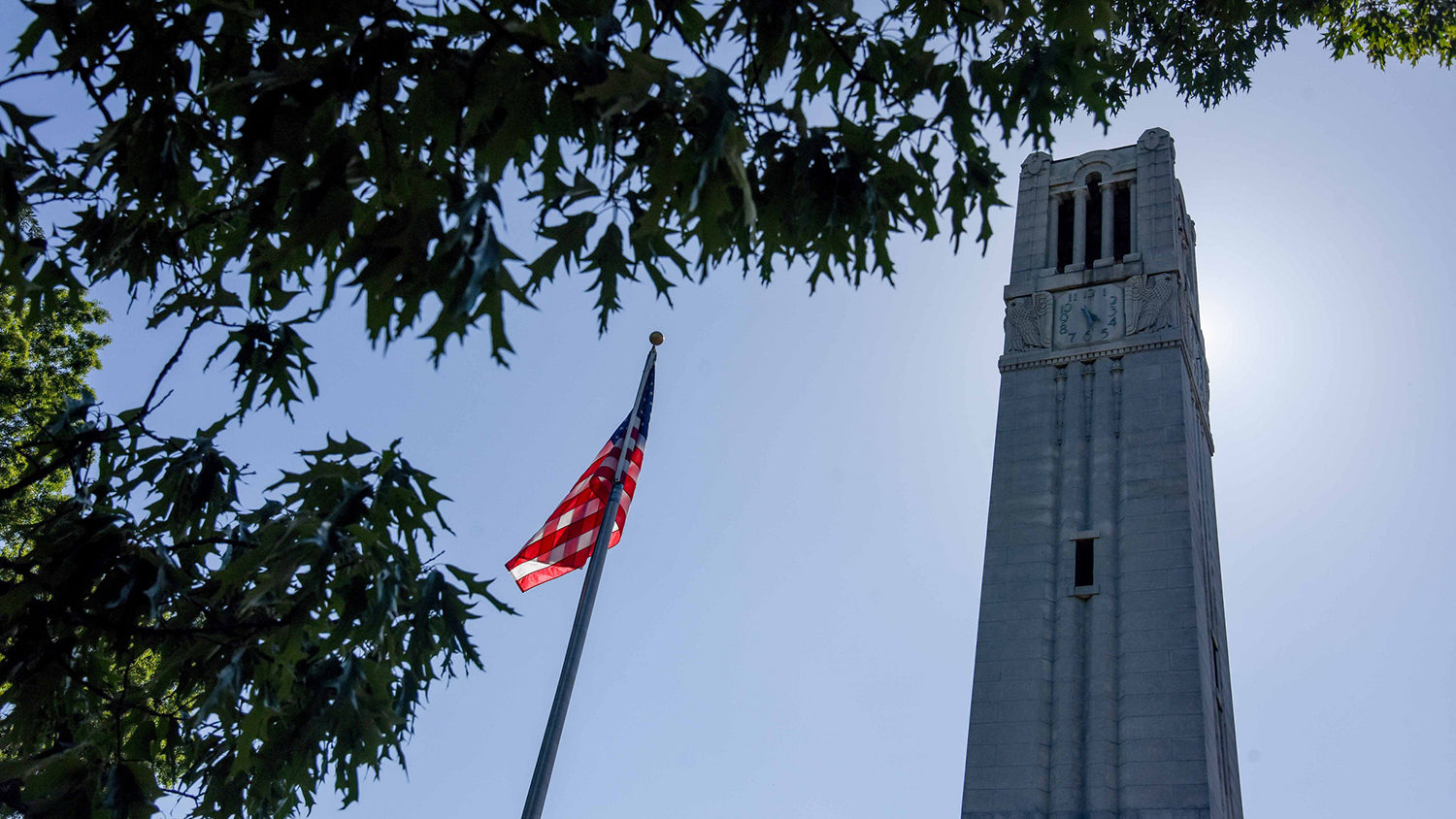 We want to

tell the campus community about your summer

travel, research, community engagement and more in the August 2018 issue of the Provost's Office newsletter. To participate, send a paragraph description of your summer adventures, along with a high-resolution photo and your name/position/department to

provost-communications@ncsu.edu

by August 10.

Update on the Senior Vice Provost and Director of Libraries search:

The Senior Vice Provost and Director of Libraries vacancy has been

posted

. Additional details on the search can be found on the

Provost's Office

or the

Executive Search Services

websites. The nomination committee will meet soon to begin reviewing candidates. Finalists will be brought to campus in the fall for interviews and open forums.

Season ticket packages for NC State LIVE's 2018-2019 season

go on sale Thursday, July 19 at 1 p.m. Single tickets go on sale Monday, August 6.

Patrons may

save 20 percent on every ticket when purchasing tickets for three to five shows, and may save 25 percent on every ticket when purchasing tickets to six or more shows.

NC State Employee Wellness Champions

are university staff and faculty who have a special interest in facilitating an innovative culture and environment of wellness in their college, unit, or department. In order to be eligible to be an NC State Employee Wellness Champion, employees must meet certain criteria.

Apply today

!

Register now for

OIT summer workshops

! There are a variety of new training opportunities planned this summer. To view a complete list of OIT workshops, visit

REPORTER

. If you are unable to attend a scheduled workshop, simply click "Add to Watchlist" next to the specific course. Users will receive an email notice when new offerings are available.




Visit

OIT Training Workshops

for additional training opportunities and workshop materials. For more information about customized training for your department, unit, or classroom, see

Custom Training.

Registration

for DELTA's 2018 Summer Shorts in Instructional Technologies

is now open! This year, DELTA has added new events all focused on the theme of Driving Student Success: pre-conference WolfWare Bootcamp; online and face-to-face sessions; and the second annual DELTA-Con. Summer Shorts will be held

Aug. 13-17 from 9 a.m. to 2:30 p.m.

with morning refreshments and lunch provided each day.

Packapalooza will be held Saturday, August 25

from 2 p.m.-10 p.m. on Hillsborough Street.

To register as a vendor, visit

https://packapalooza.ncsu.edu/vendor-information/

. To volunteer, visit

https://packapalooza.ncsu.edu/volunteer/

. For more information about the event, visit

https://packapalooza.ncsu.edu/

.

The

Fiscal Year 2018 – Fiscal Year 2020 strategic plan implementation plan

is now available

online

and as a

PDF

. The university strategic plan's

five goals correlate to three overarching strategies that provide direction for the implementation plan. Each strategy is broken down into initiatives and related actions across the university.

A Commitment Partner of the Institute of International Education's

Generation Study Abroad

initiative, NC State's Study Abroad Office surpassed its 2019 enrollment goal one year early

. Preliminary data for 2017-2018 shows a 53.6 percent increase in total enrollment in study abroad, with a 129 percent increase in underrepresented students, including first generation and racial/ethnic minority students. These numbers surpass NC State's goal of a 50 percent increase in participation overall and among historically underrepresented students.

Chancellor Randy Woodson recently sent a message to the campus community about the benefits of international partnerships.

Read more

about current university partners and new partnership agreements.

The North Carolina legislature recently passed the FY 2019 budget

. This includes provisions for

fully funded enrollment growth, funds for faculty recruitment and retention, funding for repair and renovation, and funding to promote access for North Carolina residents. Legislators have assigned a total of $20 million for salary increases to be distributed throughout the UNC System's 17 institutions, with specifics to be determined. The minimum salary for all state employees, including university employees, will also rise to $31,200.

Two new academic unit heads have recently been named.

They are:

Pam Jennings, Department of Art and Design, College of Design

Traciel Reid (interim director), School of Public and International Affairs, College of Humanities and Social Sciences

Leadership change in Poole College of Management:

Annette Ranft

, dean of the Poole College of Management, is leaving NC State at the end of July to become dean of the Raymond J. Harbet College of Business at Auburn University. Frank Buckless, associate dean for faculty and academic affairs in the college, has been appointed interim dean, effective August 1.
Resources for making NC State more accessible:

The Disability Resource Office partners with the Office for Institutional Equity and Diversity and the Office of Information Technology to make NC State accessible to everyone. The DRO staff devotes roughly half of its time in service to students and the other half in service to faculty. On the faculty side, consultants work with instructors to help provide accessible course content that meets the requirements of the course. 

Visit the

DRO website

for information about requesting or providing accommodations, obtaining testing accommodations or assistive technology, and other resources to help ensure that your classes, programs and events comply with NC State's accessibility requirements.

To assist faculty members, IT Accessibility sponsors the NC State Captioning Grant

to provide funds for video captioning for official university classes that have a student with a disability that requires video captioning as an accommodation; or for which the instructor wants to proactively caption multimedia. Faculty can apply for the captioning grant anytime during the academic year by completing and submitting the

Captioning Grant Application Form

. Instructors may submit a captioning grant application anytime during the academic year; applications to meet the needs of a student with a disability will be processed immediately.