Campus Activities and Initiatives
Five Questions with Don Hunt and Enrollment Management and Services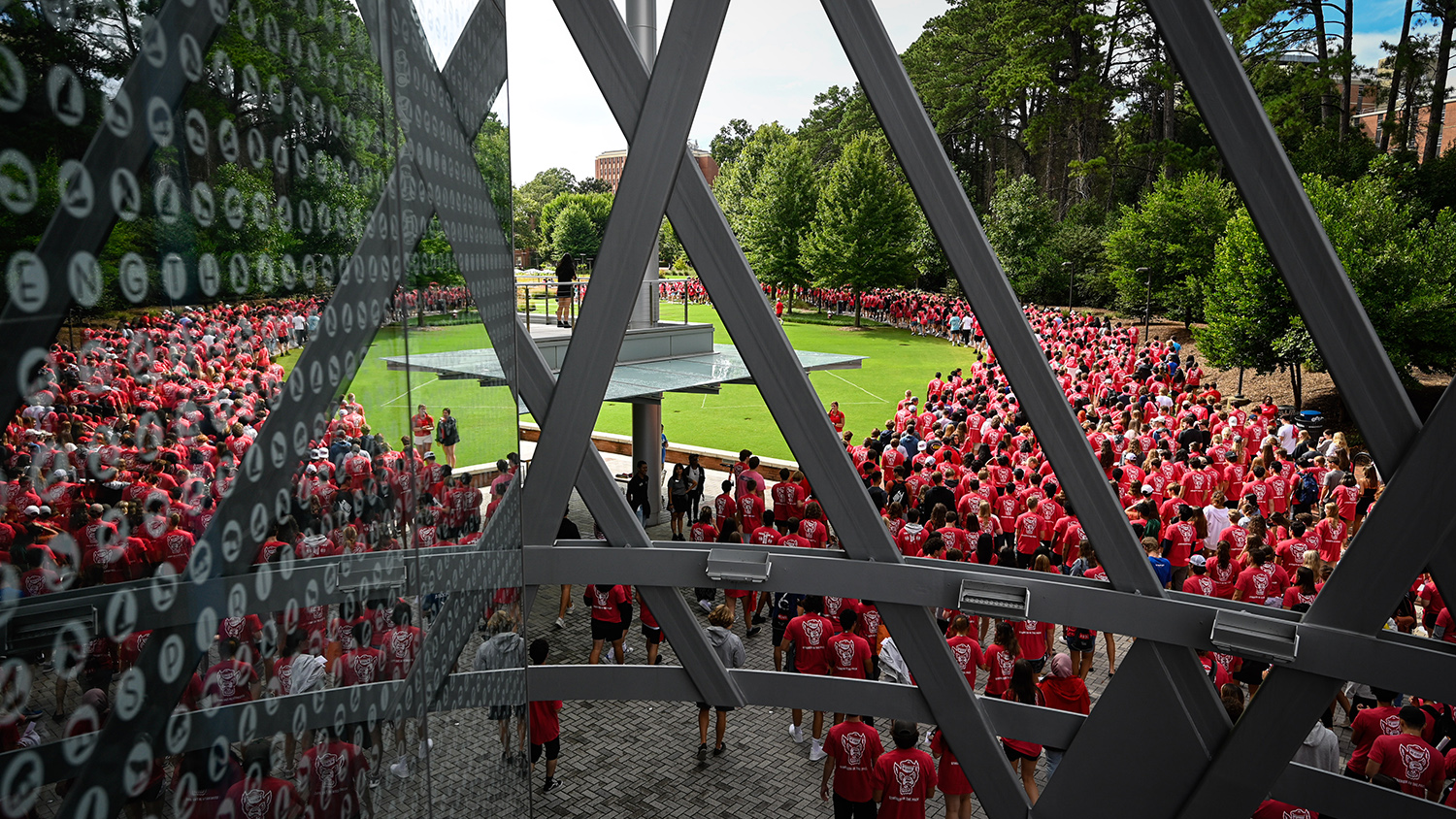 Enrollment Management and Services (EMAS) serves students, parents and visitors to NC State, starting with identifying prospective students and moving through the lifecycle to graduation and alumni status. The unit is dedicated to successfully recruiting, retaining, supporting, and graduating students as efficiently and effectively in alignment with the goals set forth by the university's strategic plan.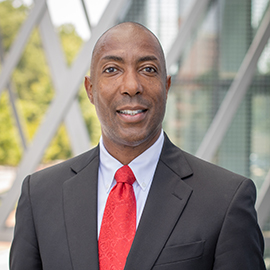 The integral parts of EMAS include pre-college programs, Undergraduate Admissions, campus visits, Community College Collaboration (C3), the Goodnight Scholars Program, Parents and Families Services, Registration and Records, Scholarships and Financial Aid, the Student Services Center, summer sessions, non-degree studies and veterans education benefits. We spoke with Don Hunt, senior vice provost for EMAS, about how EMAS supports student success at NC State and creates a stronger campus community for all.
How does EMAS ensure a high-quality, well-rounded education for all students?
Higher education seeks to have a broad representation of students with the most diverse backgrounds possible. EMAS division works collaboratively across the university to recruit, admit and support an increasingly diverse student body. As a land-grant institution, our mission is to serve the state of North Carolina by providing access to higher education. EMAS works diligently to ensure we are meeting that mission via our Scholarships and Financial Aid programs, Goodnight Scholars Program, Undergraduate Admissions, and working with colleges to ensure we are reaching the right students for the right programs. In addition, EMAS supports students, faculty and staff through the oversight of the student information system that supports their educational experience.
What are some of the most important ways EMAS supports a sense of belonging and inclusion in admissions and enrollment?
It is important to note that EMAS supports both incoming and current students from initial interest through graduation. This includes working to recruit and admit the most qualified applicants from across the state, country and internationally. Once these students arrive at NC State, we work to ensure they are financially supported within the constraints of available funds. Further, with programs such as Goodnight Scholars, which offers full financial and support services to underrepresented students, we can ensure students are both welcomed and supported once they arrive. 
What is your role within EMAS? What do you enjoy most about your position?
I am the senior vice provost and my role is to provide leadership and direction to the many units within the division. My role is to also serve as senior leader for enrollment for the university. I provide guidance and input on matters of enrollment and to support the colleges with their enrollment goals. Further, my role is to work with external constituents seeking to help students access higher education. This could be with our high schools or community college partners, community-based organizations, organizations seeking to sponsor students, or other entities working to improve access to higher education.
The thing I enjoy most about my position is working with a variety of groups for the greater purpose of helping students, who initially may have felt NC State was not a viable option, realize that they can attend a great university like this and be successful. Helping students from all corners of life, especially those from underserved communities, is such a critical role because it has the potential to change not just their lives, but the lives of their family and those around them. I get the privilege to help shape the next generation of leaders and it is an honor and a blessing to be one of the many who are working in their interest.
What plans does EMAS have for the coming year? What new opportunities for growth will you pursue?
With the continued changing landscape of higher education, specifically around admission practices, we must continue to make progress on our divisional priorities of increasing diversity and transfer students while effectively leveraging technology to support the student, faculty and staff experience. We will continue to monitor what changes are required, how we align those requirements with the mission of the university, and work to ensure we maintain the positive outcomes the university has achieved to date. We are proud of the work everyone has done to realize these outcomes to date and we are committed to ensure that we continue to move forward in improving those outcomes.
There are several areas of interest that we must continue to work on. A critical opportunity that we are working on is providing better support to potential transfer students. With our Community College Collaboration (C3) program, we know that students are more successful in their transfer efforts from the time they begin at a community college. The opportunity is developing a way to expand those efforts beyond our 19 current community college partners and allow any student from all 58 North Carolina community colleges the ability to have better tools for advising and tracking their progress towards transferring. This will help speed up time to transfer as well as time to degree at NC State by ensuring students have taken all the necessary courses for the specific NC State degree with the least amount of excess credits.
What is something that the NC State community may not know about EMAS?
Something that the NC State community may not know about EMAS is how we serve the community itself. In many aspects, EMAS may be seen as our individual units within it. Those being, Admissions, Goodnight Scholars Program, Community College Collaboration, Scholarships and Financial Aid, Registration and Records, Data Analytics, Technology Support, Parents and Families Services, and Marketing and Communications. While all of our units are doing exceptional work in support of students and working with the community, we are also here to provide industry expertise and be an internal consultant.
Enrollment is a broad term in the industry but it can be broken down into three main categories, recruitment, retention and graduation. As a consultant to the community, we are here to help colleges and units evaluate their efforts related to enrollment and provide insights of best practices, help do research on strategies to address their concerns around enrollment, and work with the community to develop specific enrollment strategies and plans that support them reaching their enrollment goals and objectives.