Faculty and Staff
Biomimicry on the Move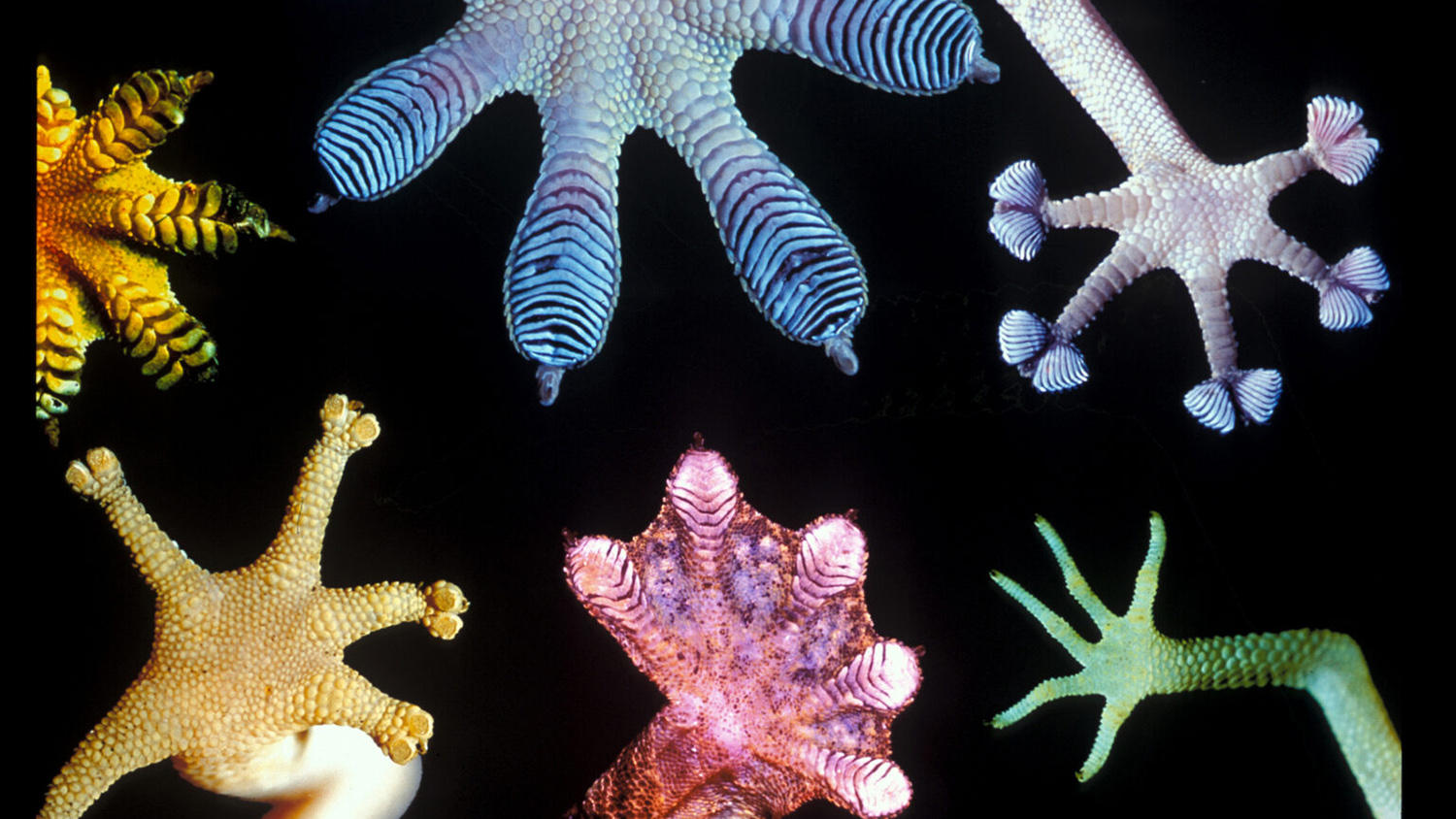 Last month, the Office of University Interdisciplinary Programs and the Integrative Sciences Initiative held a one-day symposium focused on biomimicry, which seeks inspiration and innovation from nature to tackle challenges and solve problems.
The symposium represented a larger effort to connect faculty across campus involved in using biomimicry to advance research in textiles, engineering, sciences, agriculture and more. "We not only want to connect people, but to figure out what this entire field should look like, increasing what we glean from nature, and to create a solid future for biomimicry at NC State as part of the larger Integrative Sciences Initiative," said Rob Dunn, senior vice provost for University Interdisciplinary Programs and one of the symposium's coordinators.
What is biomimicry?
At the macro level, biomimicry includes looking to nonhuman species for insights into design and engineering, such as analyzing gecko feet to make a better adhesive or studying termite mounds to create sustainable building systems. At the molecular level, biomimicry includes using or simulating biological systems as tools, such as exploring the use of DNA to store data or creating organoids and 3D cell cultures to mimic human tissues.
Symposium Happenings
The symposium, open to the NC State community and the general public, included a series of talks intended to connect individuals already engaged in biomimicry research with those who may be in the future. Additionally, some participants engaged in a think tank-style meeting in order to begin drafting a conceptual review paper on the field and a white paper to be used in NC State planning.
"In conversations with Rob Dunn and others, it became clear that there were broad campus interests in the study of natural systems and their mimicry," said Joshua Pierce, director of NC State's Integrative Sciences Initiative and a symposium organizer. "Additionally, many faculty that are working in the molecular sciences are leveraging natural systems in their work. We felt there was an opportunity to bring together a broad group of folks interested in biomimicry from the macro to the micro-scale and have conversations about the future of those efforts both internationally and at NC State."
Invited speakers included faculty from NC State, Georgia Tech, Kennesaw State University and the University of North Carolina at Chapel Hill. Talks ranged from "Bringing Biologists and Biodiversity to the Design Table" to "From Robotic Water Striders to Cat-Inspired Hairbrushes" to "Butterfly Scales and Nanostructures for Photovoltaics." Pierce spoke on "Inspiration from Nature: How Molecular Biomimicry Can Tackle Societal Grand Challenges."
"These types of events bring together scientists from disparate areas to have discussions about the future, about how to take on grand challenges and how we can work together and be inspired by areas that are not frequently intermixed," said Pierce. "Even for colleagues with closer areas of science, these events provide an opportunity to brainstorm new ideas that are not easily done in standard day-to-day activities."
Faculty from NC State also gave a series of lightning talks, giving insight into topics such as "Bioinspired Textiles and Objects for Sustainable Fashion Displays," "Rational Design of Viral-Inspired Nanoparticles for Cancer Detection" and "New Strategies for Peptide Mimicry," among others. Speakers and symposium participants received a great deal of support from the NC State University Libraries and Karen Ciccone, lead librarian for public science. The Libraries will continue to play a pivotal role in biomimicry's future at NC State.
Ashley Brown, an associate professor in the NC State/UNC-Chapel Hill Joint Department of Biomedical Engineering, spoke on "Designing Synthetic Platelets for Hemostasis and Wound Healing." Her lab uses biomimicry to create synthetic platelets to treat bleeding and chronic non-healing wounds. Brown and her team create synthetic platelets by mimicking the size, shape, mechanics and wound-targeting ability of natural platelets. By using natural platelets as the inspiration for our design, they are able to create novel materials that stop bleeding after trauma and promote the healing of chronic wounds.
"I thought this symposium would be a great opportunity to connect with the broader community at NC State focused on biomimicry in their research," Brown said, adding that "This symposium helped foster new collaborations and identify novel areas of exploration for existing collaborators. These interdisciplinary events are very important for seeding new ideas."
"We were able to bring together faculty, graduate students and undergraduate students who didn't know each other and facilitate them talking about potential collaborations," said Dunn. "We started to identify some connection gaps at NC State and in the field, to figure out how to proceed to better the state of North Carolina, by connecting textiles, chemistry, agriculture, medicine and more."
What's Next
Next, faculty will continue to develop the white paper started at the symposium, and it is anticipated that additional biomimicry working groups will form in the future. Executive Director of Interdisciplinary Scholarship Ke Cheng will spearhead these efforts and will work to generate additional biomimicry projects.
Additionally, Dunn looks forward to welcoming new faculty to NC State as part of a strategic cluster focused on integrative sciences and molecular biomimicry. "Ultimately, biomimicry is only useful if you're mimicking something that people need. Through this and other future efforts, we're trying to figure out how to build a strong biomimicry network both on campus and with other higher education and industry partners so we can be responsive to industry and community needs."