2022 Promoted and Tenured Faculty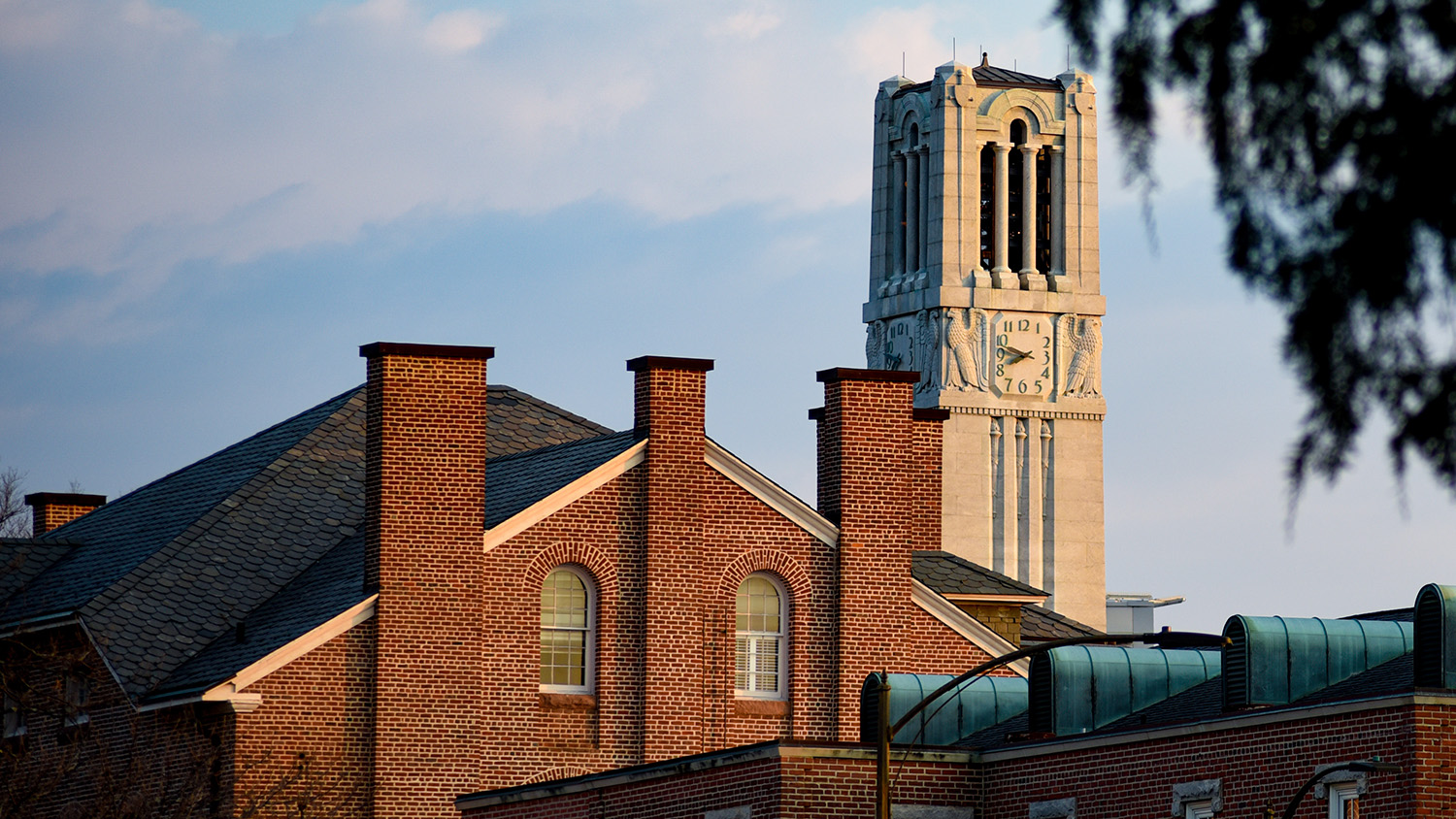 Promotion and tenure mark major milestones in the academic lives of NC State faculty. Promoted faculty have met rigorous standards in their realms of responsibility, and tenured faculty have made a significant impact in their discipline. This year, we recognize 115 faculty for these achievements.
"Our faculty are an integral part of NC State's excellence, and in the lives of countless members of the Wolfpack community," said Executive Vice Chancellor and Provost Warwick Arden. "Their teaching, research and service allow us to provide a top-notch experiential education to students, and expand the frontiers of discovery to ensure our strategic growth and reputation within higher education."
Promoted and tenured faculty in all disciplines play an integral role in advancing NC State's mission and vision, and in achieving the university's strategic goals to better serve fellow faculty, staff, students and the greater community.
"Promotion and tenure are momentous achievements for our hardworking faculty and they deserve to be celebrated," said Senior Vice Provost for Faculty and Academic Affairs Katharine Stewart. "I look forward to continuing to work with them as they continue to achieve their personal and professional goals and advance their respective disciplines."
Congratulations to all newly-promoted and tenured faculty for their accomplishments and significant contributions to the success of academics at NC State.
Newly Promoted Faculty
Juan Acosta, associate research professor, forestry and environmental resources
Katherine Annett-Hitchcock, professor, textile and apparel, technology and management
Lorena Bociu, professor, mathematics
Kimberly Bush, teaching professor, parks, recreation and tourism management
Lisa Chapman, professor, textile and apparel, technology and management
Umut Dur, professor, economics
Miles Engell, teaching professor, biological sciences
David Fitzpatrick, associate teaching professor, social work
Christopher Galik, professor, public and international affairs
Tracy Gieger, clinical professor, clinical sciences
Mikhail Gilman, associate research professor, mathematics
Suzie Goodell, professor, food, bioprocessing and nutrition sciences
Dana Gulling, professor, architecture
Jillian Haeseler, associate teaching professor, foreign languages and literatures
Steven Hall, professor, biological and agricultural engineering
Gabriel Harris, professor, food, bioprocessing and nutrition sciences
Irvine Heyward, teaching professor, physics
Megan Jacob, professor, population health and pathobiology
Elena Jakubikova, professor, chemistry
Colin Kay, professor, food, bioprocessing and nutrition sciences
Blair Lynne Kelley, professor, history
Jason King, associate teaching professor, computer science
Lada Kochtcheeva, professor, public and international affairs
Michael Kudenov, professor, electrical and computer engineering
Cristina Lanzas, professor, population health and pathobiology
Jerome Lavelle, professor, textile engineering, chemistry and science
Ramon Leon Gonzalez, professor, crop and soil sciences
Wenchang Lu, research professor, physics
Paul Maggard, professor, chemistry
Meghan Manfra, professor, teacher education and learning sciences
Christopher Mariani, professor, clinical sciences
Gary Mathews, teaching professor, foreign languages and literatures
Herle McGowan, teaching professor, statistics
Julia McKeown, associate teaching professor, teacher education and learning sciences
James Minogue, professor, teacher education and learning sciences
Nancy Moore, associate teaching professor, mechanical and aerospace engineering
Joan Nicholas-Walker, associate teaching professor, health and exercise studies
Haddy Njie, associate teaching professor, psychology
Michael Nolan, professor, clinical sciences
Lara Pacifici, teaching professor, forestry and environmental resources
Joshua Pierce, professor, chemistry
Daniel Poole, professor, animal science
Mohammad Pour-Ghaz, professor, civil, construction and environmental engineering
Lina Quesada, professor, entomology and plant pathology
William Rand, professor, business management
Martha Burford Reiskind, associate research professor, biological sciences
Beth Ritter, professor of the practice, management, innovation and entrepreneurship
Katherine Saul, professor, mechanical and aerospace engineering
Rohan Shirwaiker, professor, industrial and systems engineering
Regina Schoenfeld, professor, molecular biomedical sciences
Ross Sozzani, professor, plant and microbial biology
Anne Spafford, professor, horticultural science
Devorah Stowe, associate clinical professor, population health and pathobiology
Kevin Sutton, associate teaching professor, science, technology, engineering and mathematics education
Jocelyn Taliaferro, professor, social work
Karen Tefft, associate clinical professor, clinical sciences
Melvin Thomas, professor, sociology and anthropology
Shweta Trivedi, teaching professor, animal science
Benjamin Underwood, professor, civil, construction and environmental engineering
Hong Wang, professor, physics
Chengying Cheryl Xu, professor, mechanical and aerospace engineering
Ginger Yu, teaching professor, electrical and computer engineering
Newly Tenured Faculty