Institute for Emerging Issues Director and Vice Provost for Outreach and Engagement Leslie Boney to Retire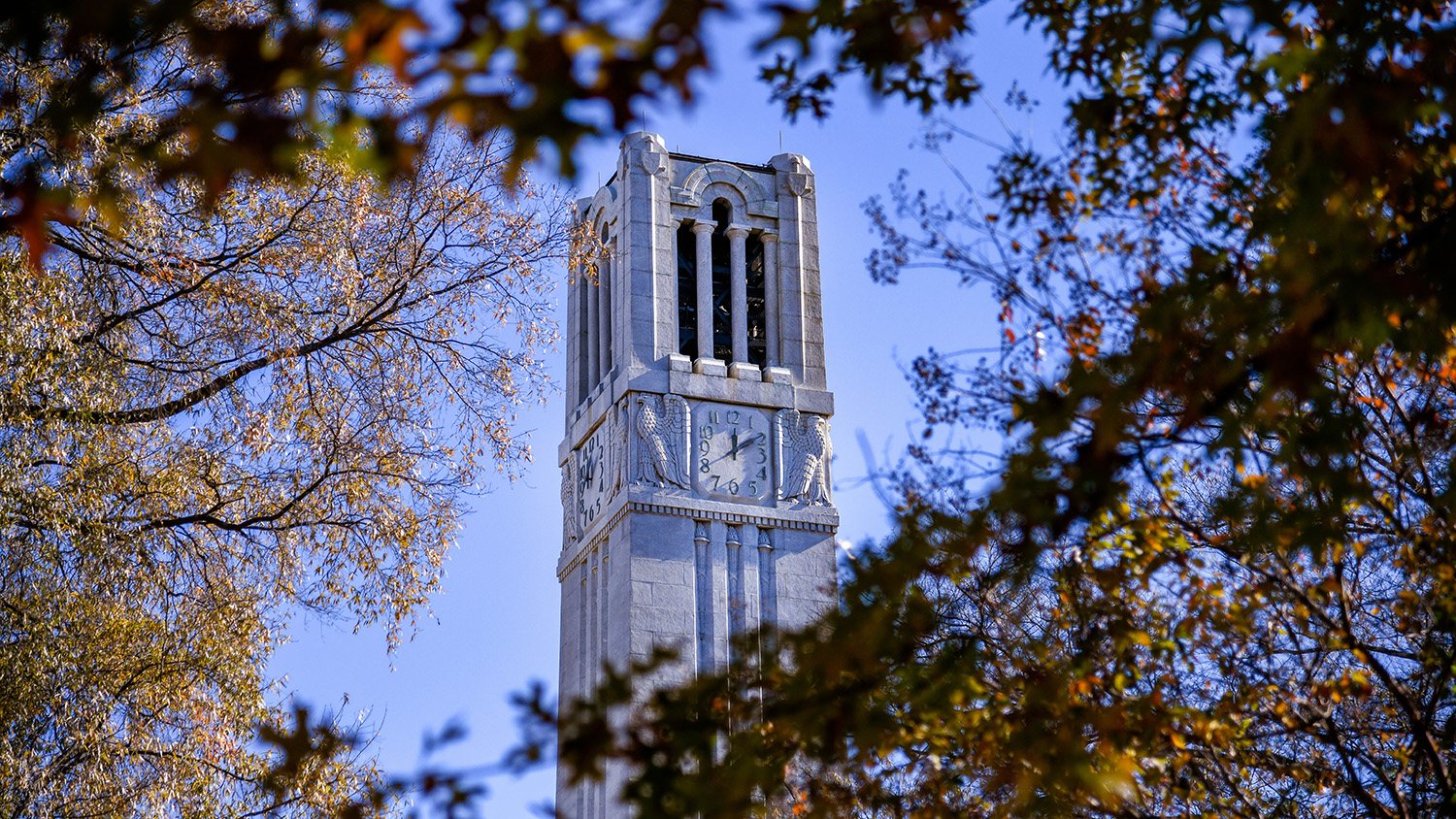 Institute for Emerging Issues Director and Vice Provost for Outreach and Engagement Leslie Boney will retire from his position at NC State effective May 1.
"I sincerely appreciate Leslie's commitment to spreading NC State's influence throughout North Carolina," said Executive Vice Chancellor and Provost Warwick Arden. "His dedication to higher education excellence has made a difference not only for our students, but the communities across the state that we serve."
Boney joined NC State as the director of the Institute for Emerging Issues (IEI) in 2017 to identify key issues of importance to the state and develop consensus for action to address these issues. Since 2018, Boney has established deep relationships with more than 30 community-based initiatives across North Carolina, working with them on projects ranging from closing rural-urban gaps to boosting broadband adoption to increasing educational attainment. Additionally, he convened the first regional Emerging Issues Forums in 2018 and 2019, bringing the long-standing Emerging Issues Forum to communities across the state.
"It's been my lifelong goal to work at NC State, my model of how a university can boost social and economic prosperity when it extends itself , teaching and listening and learning in its surrounding communities," said Boney. "The Institute and Outreach and Engagement have shown me the power of that vision in action and I can't wait to see how they grow going forward."
Boney was named vice provost for Outreach and Engagement in 2017. In this role, Boney most recently established the universitywide Engagement Operations Council, made up of representatives from all NC State colleges, various centers and institutes, as well as economic development and Cooperative Extension. He supported development of the NC State Civic Action Plan and the Wake Community-University Partnership (WakeCUP). Boney was instrumental in an effort that resulted in the Association of Public and Land-Grant Universities naming NC State the winner of its "Connections" award, the APLU's highest national university recognition for bringing together community and economic development.
Boney helped to create the Rural Works! program, which connects NC State students with employers in rural North Carolina for high quality, paid internships, and established the Collaboratory, a university-wide database of information about how NC State faculty, students and staff are working in partnership with North Carolina community-based organizations.
Within the past year, he has secured the institute's first endowment; attracted the largest grant award in the institute's history, furthering the work of IEI in reaching its goal of developing digital equity plans in every county in the state; and launched the Hunt Internship Program, which gives one NC State senior each year a paid public policy internship within the institute.
Prior to joining NC State, Boney was Vice President for International, Community and Economic Engagement at the UNC system office, coordinating efforts to extend university expertise and services throughout the state. While serving in the NC Department of Commerce and Governor's Office, he coordinated the state's efforts to redesign rural development policy, increase volunteerism, and reform welfare. At the nonprofit MDC, he managed a two-state effort to help rural communities recover from manufacturing job loss. A former teacher and reporter, Boney has served on more than 20 different boards and commissions. He received bachelor's degrees in English and psychology from Amherst College.
In the interim, Boney's position will be divided into two parts to reflect his two different roles. Kwesi Craig Brookins, director of NC State's Center for Family and Community Engagement, and a professor in the Department of Psychology, will serve as interim vice provost for Outreach and Engagement. Sarah Langer Hall, IEI senior policy and program manager, will serve as IEI's interim director. Both appointments will be acting positions effective April 19 until May 1, at which point they will transition to interim roles.
Provost Arden plans to start the search for a permanent replacement, which will encompass both the IEI director and vice provost for Outreach and Engagement roles, toward the end of the spring semester and will announce next steps at that time.