NC State Launches Universitywide Genetics and Genomics Academy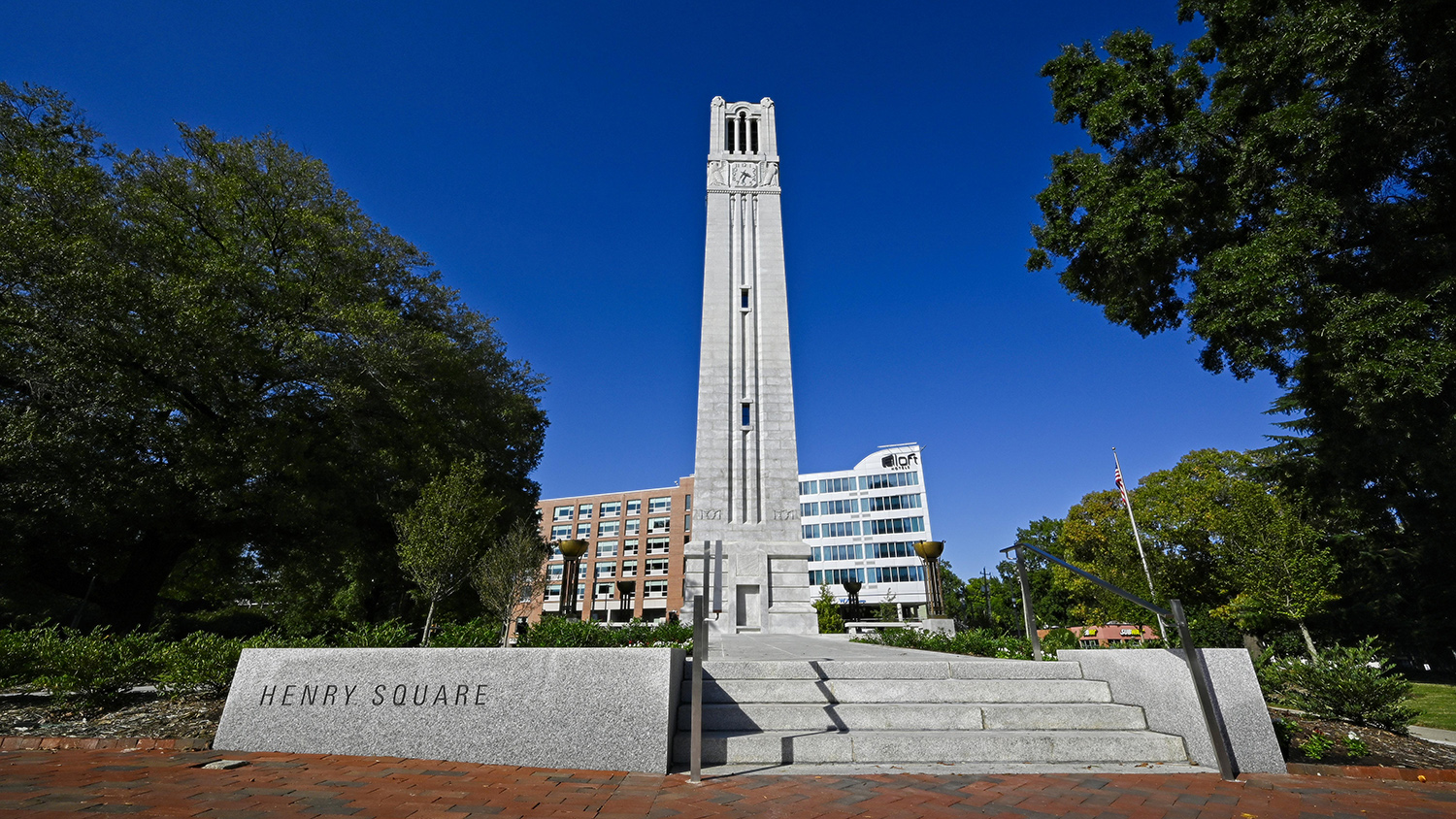 Executive Vice Chancellor and Provost Warwick Arden and Senior Vice Provost for Academic Strategy and Resource Management and Chief of Staff Duane Larick today officially announced the launch of NC State's Genetics and Genomics Academy. The academy represents a universitywide, interdisciplinary effort to engage faculty, staff, undergraduate and graduate students in harnessing the power of science to serve society. 
"The Genetics and Genomics Academy will build upon NC State's historic strength in genetics education and research," said Arden. "We formed one of the first genetics departments in the United States in the 1950s, and have since continued that tradition with the Genetic Engineering and Society Center and faculty cluster. Our newest academy will further our outstanding reputation as a top-tier Research 1 university making groundbreaking strides in genetics and genomics."
The Genetics and Genomics Academy will strengthen the university's graduate-level education and research initiatives and add undergraduate courses and other opportunities for campuswide engagement in genetics and genomics. In addition to various courses, the academy is working on constructing seminars on related interdisciplinary topics. To achieve the academy's goals, an executive committee will work closely with faculty, students and staff. The academy is also planning outreach efforts to engage the public in its work.
Fred Gould has been named executive director of the Genetics and Genomics Academy, effective November 1. Gould is a William Neal Reynolds Distinguished University Professor in the Department of Entomology and Plant Pathology in the College of Agriculture and Life Sciences.
In his new role, Gould will be responsible for bringing together a group with diverse backgrounds and perspectives to develop a vision for the academy's work and future. He is the co-director of NC State's Genetic Engineering and Society Center, and is a member of the National Academy of Sciences, and a fellow of the American Association for the Advancement of Science and the Entomological Society of America.. Gould received his Bachelor of Science in biology from Queens College of the City University of New York and his Ph.D. in ecology and evolutionary biology from the State University of New York at Stony Brook.
"Our goal is to provide breadth and depth of educational and research opportunities so that no student leaves NC State without the opportunity for basic literacy in genetics and genomics," said Gould. "The power of genetics and genomics to impact society is growing rapidly, and NC State will be in the position to provide the public and policymakers with the accurate information needed for informed decisions."
Moving forward, the academy has already submitted a training grant application to the National Institutes of Health, and hopes to combine grant funding with the Provost's Office support to reach its goals.
In the spirit of advancing a culture of interdisciplinary excellence, the Genetics and Genomics Academy will bring together centers, institutes, related initiatives and all colleges across campus. This will be NC State's second academy, in addition to the recently-created Data Science Academy, all housed under the new Office of University Interdisciplinary Programs.