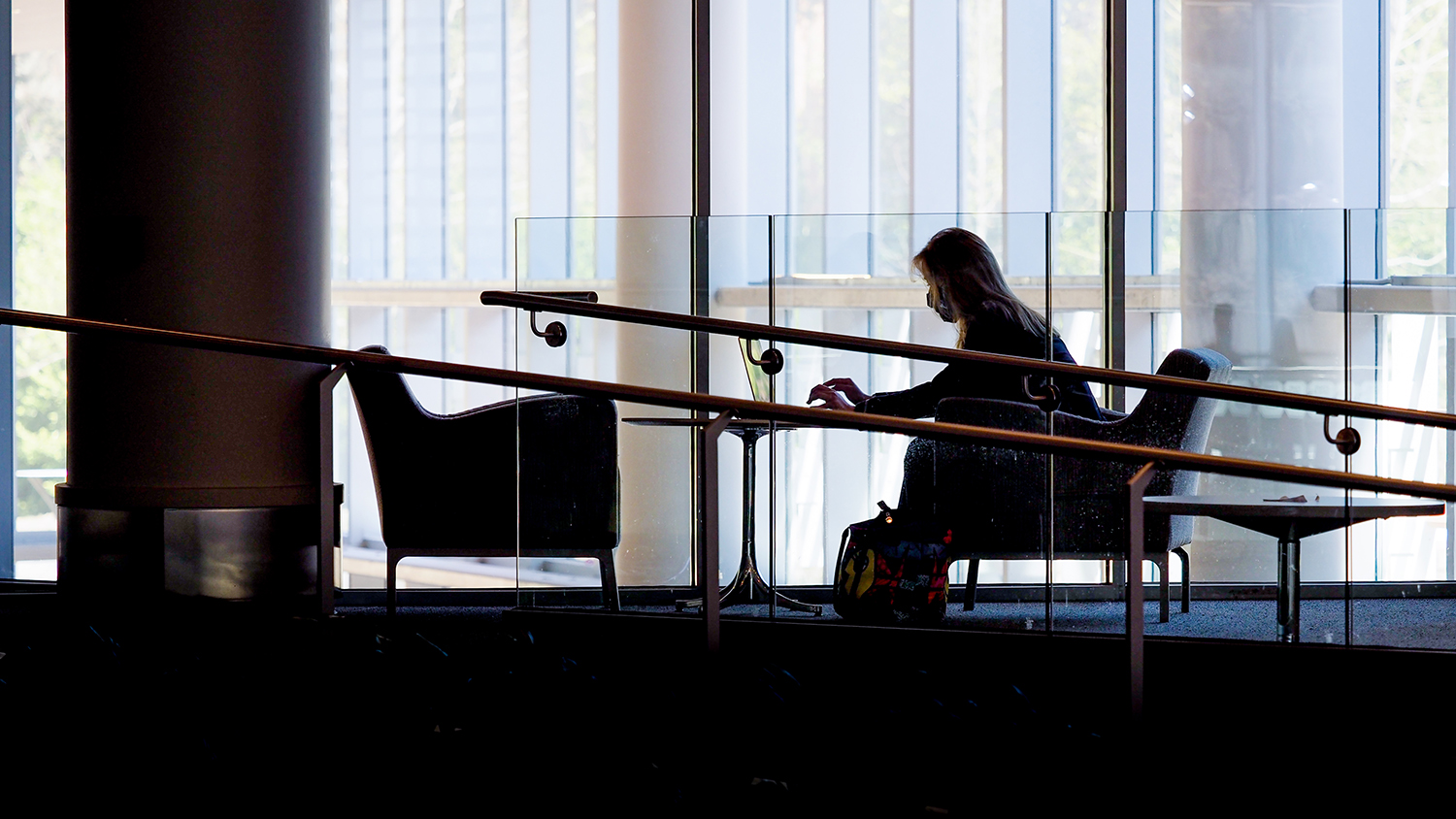 Over the course of the past year, NC State faculty have had to quickly transition from in-person to online courses, and continue to innovate in online instruction to provide students with the best education possible. That's why the Office of Faculty Development (OFD) wanted the 2021 Teaching and Learning Symposium to focus on "Celebrating Faculty Success and Resilience."
"The virtual format of this year's symposium reflects how NC State faculty really showed up and stepped up to the challenges presented by the COVID-19 pandemic," said Diane Chapman, executive director of the Office of Faculty Development. "We wanted to be able to showcase our outstanding faculty and continue to provide the support necessary for high-quality teaching and learning."
Dr. Saundra Yancy McGuire, director emerita of the Center for Academic Success and retired assistant vice chancellor and professor of chemistry at Louisiana State University, gave a plenary session titled "Increase Faculty Success by Increasing Student Resilience: Metacognition is the Key!"
The session focused on faculty and student success in a new teaching and learning environment through the implementation of new strategies. McGuire's book Teach Students How to Learn was the Spring 2021 OFD Reading Circle selection.
"This can be a real game-changer for students," said McGuire. "These new strategies cause faculty and students to experience rapid, extensive academic improvement, by which they become more engaged in the learning process, demonstrating increased resilience and making faculty more successful."
McGuire presented the online audience with information on metacognition, which is the ability to do the following: think about your own thinking; be consciously aware of yourself as a problem solver; plan, monitor and control your mental processing; and accurately judge your level of learning. She also gave insight in increasing classroom success by:
Teaching all students how to learn;

Emphasizing that every student can excel, regardless of prior experiences;

Not judging student potential on initial performance; and

Encouraging students to implement metacognitive strategies and persist in the face of initial failure.
Symposium attendees could choose from the following breakout sessions or roundtable discussions: Anti-racist Education in an Asynchronous Online Class; Asynchronous Tools in Online Course Design to Promote Success for Low-bandwidth Learners; Getting Students Involved in their Learning: Strategies to Increase Motivation, Even in Times of Difficulty; Scaffolding Courses for Higher Order Cognitive Skills; Supporting Faculty Success and Resilience with the Open Pedagogy Incubator; and Use of Interactive Video for Teaching Online Laboratories During Covid and Beyond. 
Thirty-one teams of faculty, staff and students presented at the symposium's poster session. The Outstanding Poster Award winner was: "Integrating Service-Learning in a Landscape Design/Build Course in a Hybrid Format" (Julieta Sherk, associate professor, horticultural science), Dallas Bretzman (graduate student, horticultural science), and Lee Ivy (senior lecturer, horticultural science).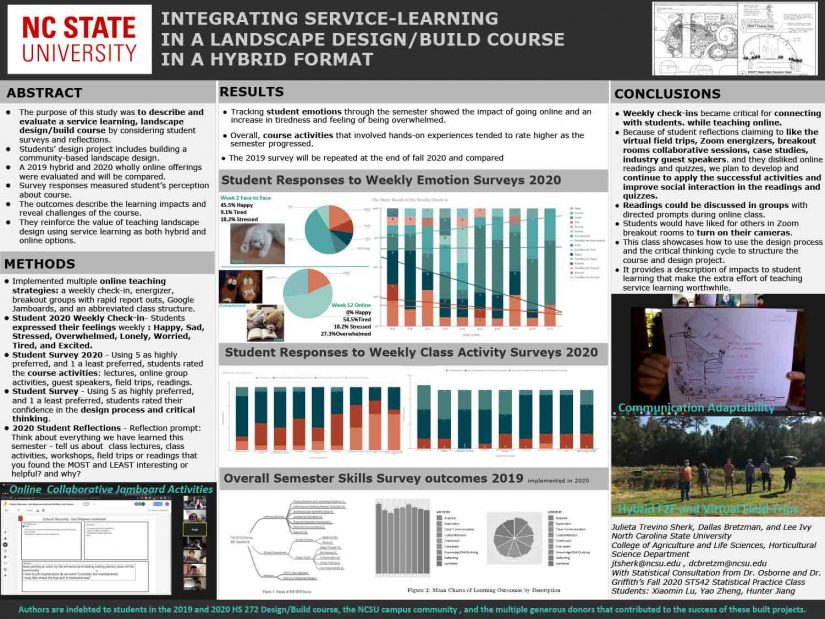 "The premise of this study was that in order to build confidence, and enhance problem-solving, you need to model empathetic ethical environmental and cultural responsibility, which are necessary to be a professional landscape designer today. We hypothesized that we need to more regularly engage landscape design students with stakeholders and hands-on experiences," said Sherk. "Students were able to express their feelings and connect with how the class as a whole was feeling. We were able to commiserate about feelings of isolation, or feeling overwhelmed, which resulted in Professor Bretzman and me finding ways to increase active social connections during class."
Sherk believes that doing these regular assessments are valuable, even though they are very time consuming. Developing a more streamlined method for faculty to get these valuable real-time responses may help in the future.
"Evaluating students' emotions and their perceptions about class activities followed by directly mirroring back results to them and making adjustments could help any class. It was a lifesaver as we delivered the challenging studio class during COVID," said Sherk. "The evaluation of my innovative and rich community-engaged model for service learning in a real-world context means I can develop evidence that helps me prepare my students to become effective, democratic citizens."
1 Flavell, J.H. (1976). Metacognitive aspects of problem solving. In L.B. Resnick (Ed.), The nature of intelligence (pp.231-236). Hillsdale, NJ: Erlbaum.