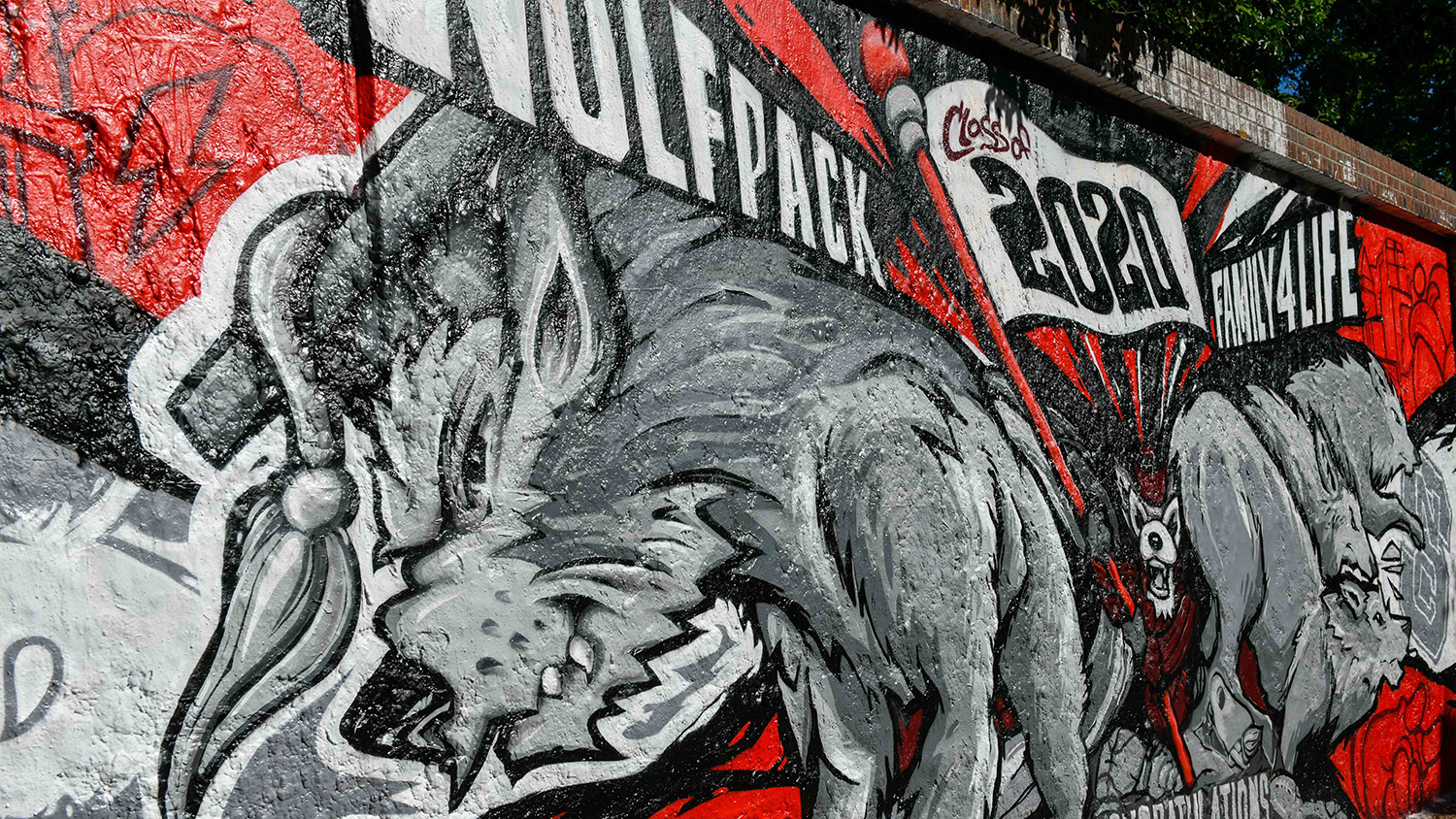 In all the pageantry surrounding each commencement, you're sure to hear Rudyard Kipling's famous quote, "For the strength of the Pack is the Wolf, and the strength of the Wolf is the Pack." Never before have those words had more meaning than in 2020, a year to be forever remembered by the NC State community, who came together in extraordinary ways while physically being apart for a majority of the year.
Due to the COVID-19 pandemic, the university held its first virtual commencement on December 4. Even in the absence of the traditional setting of PNC Arena, NC State awarded 152 associate, 6,104 bachelor's, 2,755 master's and 532 doctorate degrees, along with 100 doctorates of veterinary medicine to the class of 2020. An impressive 9,127 graduates from 72 countries turned their tassels and now stand ready to face a world that needs their creative solutions to an endless variety of challenges.
We spoke to a few of these graduates about their experience at NC State, how the COVID-19 pandemic shaped their education, and their hopes for the future.
Courtney Buhl
Bachelor of Science in Business Administration; marketing concentration, Spanish minor
December 2020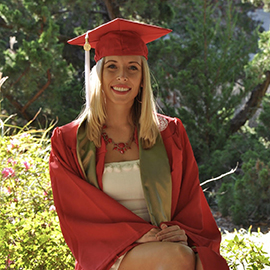 More than 400 miles separate Raleigh from New Jersey, but the pull of NC State is strong enough to attract the nation's brightest minds regardless of their distance from the university. Courtney Buhl, a Garden State native, wanted to be part of the Wolfpack from the moment she stepped foot on campus.
"NC State's environment made home feel not so far away," said Buhl. "Additionally, I talked to people who were part of the Poole College of Management and they made it feel like a family who supports your success. That is exactly what I wanted!"
Buhl was inspired to pursue her studies in PCOM through her participation in Distributive Education Clubs of America in high school. Her desire for creative freedom in business also led to her participation in NC State's chapter of the American Marketing Association, where not only found the motivation to take the next steps in her professional career, but also formed lifelong friendships.
While at NC State, she also participated in the club swim team, which exercised her athletic abilities, but also taught her and others the importance of giving back. At one meet, the participating teams came together to collect children's pajamas that were donated to a local hospital in time for the holiday season. She felt proud to see the community that NC State formed take time to positively impact others. 
She and her friends were also faced with a twist in their educational plans when COVID-19 hit. Buhl returned to New Jersey, but was still able to complete her studies and a virtual internship over the summer. Even though she didn't get to walk across the stage at commencement, she was still excited for a virtual graduation ceremony.
"There are always little blessings for us to positively look at," she said. "And if you need help, do not be afraid to ask. NC State is a community of students and professors who are here for each other and answer any questions you might have."
Though COVID-19 changed her final semesters at NC State, she didn't let that stop her from moving forward. In January, Buhl will start her post-collegiate career as a full-time marketing specialist at Cisco Systems, where she interned for two summers.
"I am so excited for this next step in my journey," said Buhl. "And I want to say thank you so much to NC State for guiding me towards this goal!"
Cheryl Dong
Ph.D. in Public History
May 2020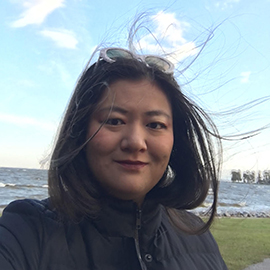 With a faculty dedicated to academic excellence and student success at NC State, it is no surprise that students at the university go into higher education themselves. Cheryl Dong was one of those students.
Dong, part of NC State's first cohort of public history Ph.D. students, took a leap of faith and joined the program from her studies at UNC Chapel Hill. She was able to pursue her passion studying history on memory and commemoration of the Black Power Movement.
NC State offered her a chance at a fresh start, where she was able to work with Blair L.M. Kelley, assistant dean for interdisciplinary studies and international programs in the College of Humanities and Social Sciences, who nurtured her interests and gave her room to grow as a scholar and a person.
"She is the best advisor I could have asked for and has been there for both the triumphs and the struggle," said Dong. "She always had grace and compassion when dealing with students and kept the big picture in mind even when I was flailing in the weeds. It's a testament to her that she has built such a wonderful community of graduate students in the public history program that are all so supportive of each other. I have heard of cohorts that bond with each other, but for me, it's the community that I found with Dr. Kelley and her other advisees that shaped who I am as a scholar and a person today."
With a promising future ahead, Dong looks back fondly on her time at NC State. Though much of her experience was in the classroom, her best memory is very personal. Dong had her first child in the fall of 2014, the year she came to state. He "grew up" on campus and her happiest times were the days she shared with him riding the train in Pullen Park and then eating Howling Cow vanilla ice cream with sprinkles at Talley Student Union, listening to his wonder and curiosity at the world.
When saying her goodbyes to her professors at NC State, she told Dr. Charron, another mentor, that she wished there was a way to express her gratitude for everything she had done, and to pay her back for all her time and hard work invested in Dong's success.
"Her answer was to pay it forward, to take the lessons I had learned here at NC State and nurture other students, to create opportunities where they might not see any way forward," she said. "This is what I hope I can do every day at the University of Northern Iowa, where I took a faculty position this summer."
As with many students, Dong's plans were complicated by COVID-19. She had to plan a cross-country move, sell her house and buy a new one. Additionally, she had to quickly adapt to a hybrid model of teaching as an assistant professor in the History Department at the University of Northern Iowa. One silver lining, she notes, was that she was able to have a full slate of guest speakers in her Intro to Public History course due to the virtual format.
At the University of Northern Iowa, Dong supervises a graduate degree, an undergraduate minor, and two undergraduate certificate programs in the History Department. She is also director of the university's public history program.
For other graduate students seeking to follow in her footsteps, Dong advises students to come into their graduate program with a clear idea of what they want to achieve through their education. It is also important to know the dynamics of a program before committing and to build trusting relationships with advisors before reaching campus. 
"NC State really gave me a holistic education in terms of preparing me to be an assistant professor," said Dong. "The opportunities that I had for service, research, teaching and scholarship at NC State offered invaluable lessons for how to perform those roles."
Marc Hall
Master of International Studies
December 2020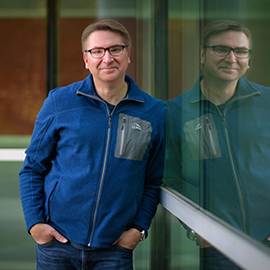 Anyone visiting the NC State website is familiar with Marc Hall's work, even if they don't realize it. Hall is a photographer in University Communications and the lens behind many of the detailed and colorful images of NC State's campus and its faculty, staff and students.
He's now a class of 2020 graduate with a master of international studies (MIS) degree. Hall, a lifelong learner, also has undergraduate degrees in biology and photojournalism.
"No matter how subjects may appear unrelated, different viewpoints can add valuable texture to help solve problems and contextualize subject matter," said Hall. "My master's in international studies degree really helped give perspective to the connected world we live in — and how we got here."
Hall started out in the Master of Arts in liberal studies program and made the switch to the MIS program after taking the class "Science, Technology and National Security." His coursework pushed him to dig deeper into core MIS subject matter: global problems and policy, international political economy, global governance and nuclear non-proliferation.
He credits William Boettcher, his advisor, and Heidi Hobbs, former director of the MIS program, with guiding him through his studies. 
"Dr. Hobbs encouraged me to take the step in the MIS program and Dr. Boettcher helped shape my capstone project and make it a labor of love for me," said Hall. "All the faculty in the program truly are awesome folks who care deeply about knowledge."
Even with COVID-19 disrupting the academic schedule at NC State, Hall didn't experience much difficulty finishing up his degree. His capstone class and language requirements were the only classes he needed to complete remotely.
Now that Hall has completed his degree program, the 12-year employee of NC State will continue showcasing NC State through his camera with University Communications. He cherishes being able to see the many facets of NC State at work that unfold in front of his camera, from sweet potato research in the field, CRISPR processes in the lab or students doing amazing things all around campus. 
Though he will miss his fellow students and getting to experience those "a-ha" moments that come with the realization of new concepts, Hall will take what he's learned into his work and daily life. He also wants to encourage other NC State staff members seeking to further their education at the university.
"Continuing your education is a great opportunity to further your knowledge at an institution that values knowledge," said Hall. "It can help you in your personal life, it can help you in your professional life. It's no secret: knowledge is power." 
Hafizul Islam
Ph.D. in Industrial and Systems Engineering
December 2020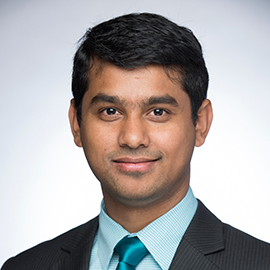 NC State's highly-ranked engineering programs attract students from around the world with a passion for problem-solving. Hafizul Islam, a native of Bangladesh, pursued his passions through obtaining a doctoral degree in the university's Edward P. Fitts Department of Industrial and Systems Engineering.
"The department has a strong group of researchers in the field of systems analysis and optimization who contribute to society by providing solutions for healthcare problems, supply chain network problems, disaster management and more. An opportunity to be a part of this community and the impactful work they do was the driving force for me to apply for the Ph.D. program."
Islam's doctoral research focused on humanitarian logistics, and he developed various models to help food banks better distribute food received from donors. This work led to his participation in the Graduate School's Three-Minute Thesis competition in 2019. Learning about the competition and the time limit to the required speech motivated him to consider how best to summarize my doctoral research. 
"It was a wonderful experience for me as I first was selected as one of the ten finalists and eventually became the winner of the competition," said Islam. "However, the most impactful outcome for me was developing the thought process to summarize a long, complicated doctoral dissertation into a three-minute speech in layman's terms, which is the most crucial part of any work. Successfully communicating someone's work to others is the most important skill to take that person to the desired outcome. And participating in the Three-Minute Thesis competition helped me to improve that skill in me."   
Islam continued progressing on his research after the competition, but COVID-19 required him to quickly adapt, switching from in-person classes to an at-home setup with limited resources to finish his dissertation's remaining analysis and writing. This required more time than usual, due to caring for his then three-year-old (now four), whose preschool was closed. He also completed his doctoral defense virtually.
Even with that change in plans to his defense, one of his favorite memories of NC State will remain the moment when his doctoral advising committee declared him a Ph.D. 
Islam is a self-motivated learner, but he credits many others in his life with providing him the guidance and support to make his educational path smoother. He credits his eldest sister with having one of the most significant impacts on his life; she supported him at some crucial moments and without her his journey could have been different. 
Currently, Islam is using his knowledge gained at NC State as a Prevention Effectiveness Fellow at the Centers for Disease Control and Prevention, where he works in the area of HIV/AIDS prevention. In the future, he hopes to continue to conduct research in public health to realize a long-term goal of contributing to society through his work. Through his studies at NC State, he gained some valuable insight. "My simple advice to any future graduate student is — be honest, be passionate and believe in yourself."
Islam has used this advice himself and is well on the path to achieving his career goals.
We're proud of these and all of our other graduates. Here are more of their stories.
Gadeer Alzabit
Master of Business Administration
Alyssa Cox
Bachelor of Science in Mechanical Engineering and minor in Art and Design
Michael Evans
Bachelor of Science in Statistics
Gino Fernandes
Bachelor of Science in Biological Sciences
McKenzie Herlihy
Bachelor of Arts in Parks, Recreation and Tourism Management
Ashling Murphy
Bachelor of Science in Agricultural Business Management
Anna Owens
Bachelor of Science in Computer Science
Deja Perkins
Master of Science in Fisheries, Wildlife and Conservation Biology
Gabby Xiong
Bachelor of Science in Nutrition Science
College of Education Graduates
Leadership in the Public Sector Graduates