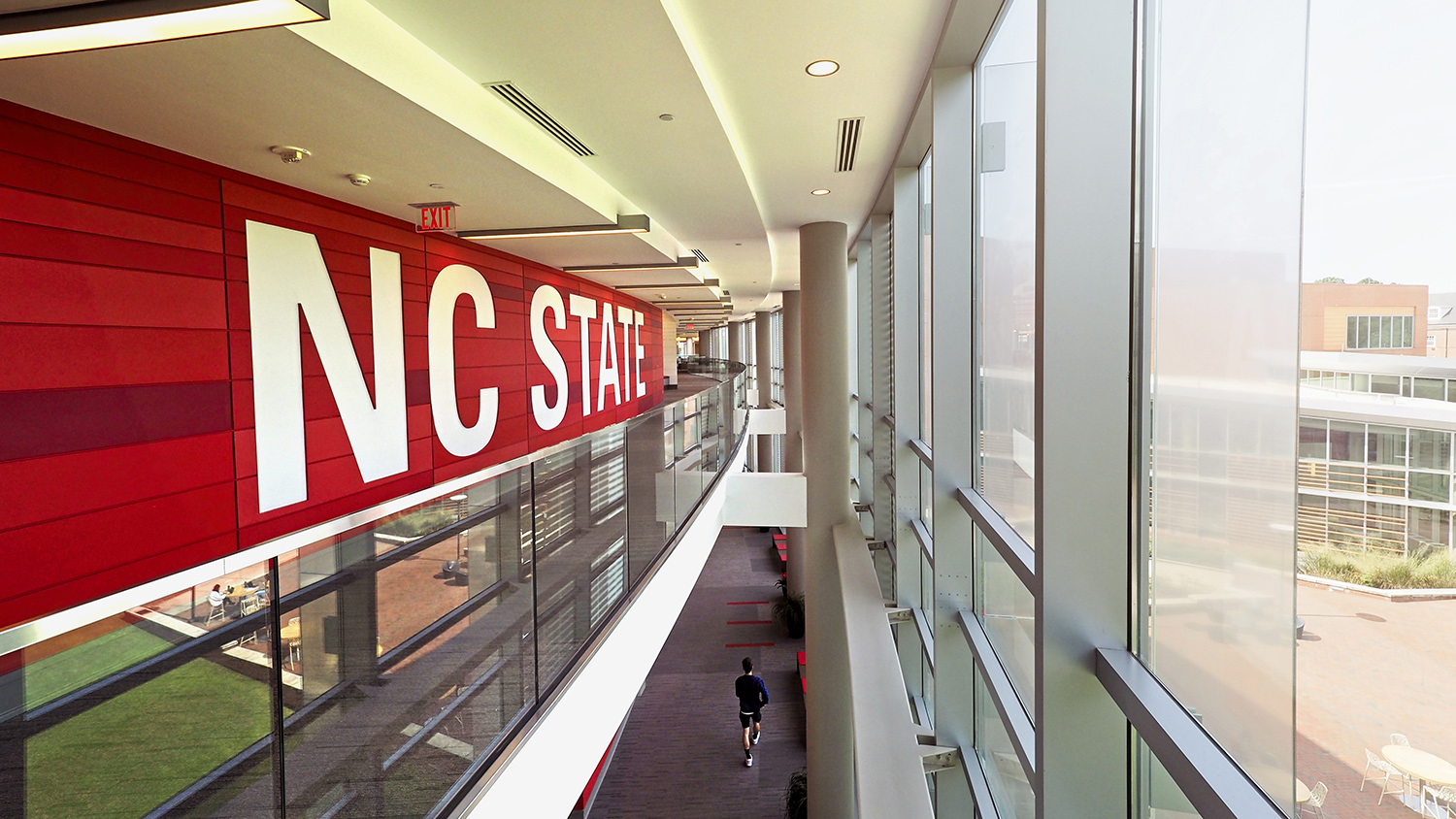 Campus inclusivity — making NC State a safer, more welcoming place for all — spans all aspects of university life, from teaching and learning to service and innovation. The Office of Faculty Development's (OFD) RED (Reflective Educational Design) Inclusive Teaching Certification (ITC) seeks to enrich inclusive teaching for faculty, postdocs and graduate students to the benefit of all.
The ITC engages participants in the how-to's of creating a welcoming, equitable course climate; the design and implementation of accessible and inclusive classroom practices and assessments; and the selection and implementation of inclusive, diverse course content.
"The most valuable aspect of this course for me has been experiencing such a dynamic, accessible, and comprehensive course design as a learner," said Maru Gonzalez, an assistant professor and extension specialist in the Department of Agriculture and Human Sciences. "Both the content and the design — which employed a variety of pedagogical methods to suit diverse learning styles — gave me ideas for how I can make my courses more engaging. I also found enormous value in having the option to choose what modules best suited my needs."
RED Certifications are designed to provide support and recognition for faculty members at NC State who are dedicated to reflective teaching and learning. The certification helps faculty members advance towards becoming scholarly instructors who "view teaching as a profession and the knowledge base on teaching and learning as a second discipline in which to develop expertise" (McKinney, 2007, p. 9). Scholarly instructors "do things such as reflect on their teaching, use classroom assessment techniques, discuss teaching issues with colleagues, try new things, and read and apply the literature on teaching and learning" (McKinney, 2007, p. 9). OFD plans to continue designing relevant, comprehensive certifications to promote faculty scholarship and interdisciplinary connections.  
RED certifications allow faculty to: 
Learn pedagogical skills and information about teaching not necessarily gained during formal training in graduate school;

Gain recognition for their efforts to become more intentional, reflective teachers who incorporate the principles of Backward Design and Universal Design for Learning in their instructional planning and implementation; and

Collaborate with other faculty members outside their home departments who are dedicated to improving their teaching.
"What makes the ITC so unique and important is that it has been a collaborative professional development project among NC State's Disability Resource Office, DELTA, experienced faculty, the GLBT Center, the Graduate School, the Office of Faculty Development, the Office of Global Engagement, OIED and OIT," said Amy Neaves, senior faculty development specialist in OFD. "Support staff have dedicated their time and expertise to improving inclusive teaching. As a collaborative group, we acknowledge that each of us in the Pack represent a variety of roles, positions, experiences, identities and perspectives. We want to build a true sense of belonging here at State."
Once accepted into the program, participants complete a variety of guided reflective activities and one module in each of the five essential RED ITC Competencies. The modules are: Inclusive Pedagogy; Awareness and Perspectives, Cultural Relevance and Responsiveness, Community and Belonging, and Access and Empowerment.
Even in the busyness related to online teaching and learning during the COVID-19 pandemic, the ITC seeks to meet faculty where they are. The certificate can be completed asynchronously online, with participants being able to access resources and explore inclusive teaching practices at their own pace.
Interested potential participants can review the RED ITC Catalog 2020, which outlines modules from each of the five competencies. The entire ITC is free of charge, and can be completed in just one semester, and is recommended to be completed in no more than two years. Graduate students and postdocs receive 20 hours of ITC instruction toward a Teaching and Communication certificate in NC State's Graduate School.
"This is just the beginning. My next step is to complete course maps for each of my classes with an eye on inclusion and teaching to the edges," said Ed Lindsay, assistant professor in the Department of Parks, Recreation and Tourism Management. "I am fully aware that this can not be completed overnight. I will also share what I have learned with colleagues and actively promote this program to grad students and faculty. My plan is to make at least one major update based upon this program every semester moving forward. In a few years, I will be a much better teacher than I am today."
Applications for the ITC are accepted in December, May and August each year. If you are interested in participating in an upcoming cohort, please bookmark this webpage and subscribe to the OFD newsletter for regular updates.