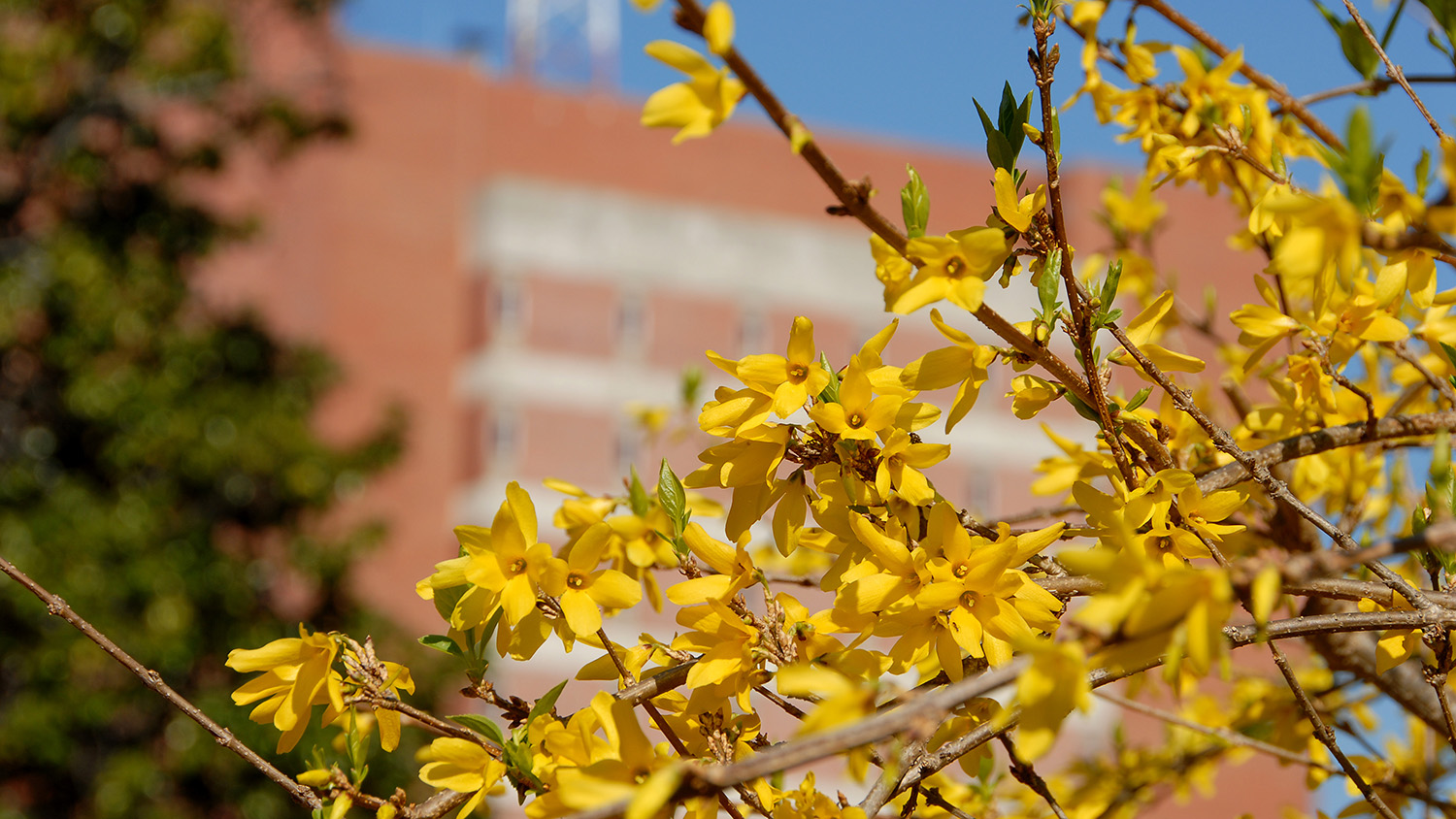 Coronavirus Updates:
Survey of Spring 2020 Instructors of Record:

Instructors of record who were scheduled to teach at least one face-to-face course in Spring 2020 should have received an invitation today from the provost to participate in a brief survey. The survey, which takes about 10 minutes to complete, asks how prepared you felt to make the necessary transitions in your course(s) due to COVID-19. Your responses will improve NC State's ability to help instructors respond to future disruptions.

NC State is moving all courses online for summer sessions 1 and 2 in 2020.

Courses already scheduled as face-to-face for summer 2020 sessions will be automatically adjusted to reflect online delivery. Tuition and fees charged to students will be assessed at the online rate. Faculty and other instructors are also being encouraged to offer additional online summer classes to provide more opportunities for students. Please regularly check the

summer sessions website

for updated information and new summer online course options. Students with questions should contact the

Student Services Center

.

Many NC State students are facing new and overwhelming challenges, and alumni and friends have asked how they can help.

The Student Emergency Fund was established to help ensure that NC State students have access to the support and resources they need

to successfully recover from unexpected financial crises and remain on track academically. Gifts to the Student Emergency Fund will

quickly and directly help

those dealing with unexpected financial crises such as loss of income, reliable technology, childcare, housing and medical expenses. Please consider making a gift today.

In response to the spread of COVID-19, and to help ensure the health and safety of the campus and broader community, NC State is canceling all university-related in-person academic, athletic and 4-H summer 2020 camps for K-12 students.

This includes camps on NC State's campus in Raleigh and at other locations. Attendees who have already registered and paid for camps will be contacted by the host regarding refund options. Several academic-focused camps are working to move their programs online; please check with the hosting college or unit for details. Existing online summer camps and activities will continue as previously planned.
Administrator Search Updates:
Myron Floyd has been named dean of the College of Natural Resources at NC State after a nationwide search.

His appointment became effective April 1, pending Board of Trustees approval. Most recently, Floyd served as the interim dean of the College of Natural Resources. He first joined the college in 2005 as a professor in the Department of Parks, Recreation and Tourism Management. In 2010, he was appointed to serve as director of graduate programs for the department, and in 2014 he became department head.
From the Office of Faculty Affairs:
Interested in teaching or conducting research abroad? Consider a Fulbright Fellowship.  Fulbright funds over 2,000 awards annually in more than 140 countries

. As a Fulbright Scholar you can expand your network, foster lasting relationships, serve as an ambassador for international exchange, and gain valuable experience working and teaching abroad. Fulbright is family-friendly and flexible; Fellowships range anywhere from two weeks, in the case of Fulbright Specialists, to a year for Fulbright scholars.

Join us on May 14 from 1-2 p.m. for our Spring Fulbright Informational Session.

Fulbright Outreach and Recruitment Specialist Michelle Bolourchi will provide an overview of current Fulbright programming, answer your questions, and offer suggestions for applicants. This event will be recorded for those unable to attend.

Please RSVP for this virtual event via the Google form. The Zoom link for this event will be shared with those who RSVP in advance of the session. For more information, please contact Director of External Faculty Awards and Recognition Maria Almanza at maria_almanza@ncsu.edu.
Dr. Almanza will also be hosting Fulbright Fridays every Friday from May 1 to Sep. 4 to provide the opportunity for faculty and staff to get one-on-one advice on Fulbright programming and support for developing your application materials. Fulbright Fridays are aimed at applicants at all stages of the process, whether you are just contemplating applying or are working on materials. Dr. Almanza will be available for individual appointments, for up to an hour, based on the needs of applicants. To reach more faculty, available time slots will alternate each week between 9-12 and 12-3. Interested faculty and staff can sign up by searching the Google calendar available here. To sign up: 1) Click on an available calendar slot. 2) At the bottom of the "Book Appointment" screen, click save. This will automatically send an invite to Dr. Almanza and place a hold on the time slot. 3) She will email you shortly after to gather more information about your needs and to share a zoom invite to the meeting. For more information or if you have difficulties in booking an appointment, please contact Dr. Almanza.
From the Office of Faculty Development:
In an effort to keep conversation going during these challenging times, the Office of Faculty Development has

launched Faculty Forum, our new blog

. Every Monday, Wednesday, and Friday, we'll post advice, tips, and tricks on a wide range of issues related to continuing your faculty work. If there are topics you wish to see covered (or topics you wish to write about),

let us know

.

We would like to remind you of NC State's partnership with the National Center for Faculty Development & Diversity (NCFDD): www.facultydiversity.org.

If you haven't already activated your free membership through our partnership with NCFDD, you can join online here:

www.facultydiversity.org/join

. As a member of NCFDD, you have access to these resources:

www.facultydiversity.org/membership

. Additionally, NCFDD has developed a list of support resources specific to COVID-19:

https://www.facultydiversity.org/covid19

. NCFDD offers an entirely virtual space where you can learn, connect with other NCFDD members, and access a variety of trainings based on your specific needs. Their online library offers 150+ webinars related to strategic planning, writing & research productivity, work-life balance, and more:

https://www.facultydiversity.org/library?page=1

.

Do you need help thinking through some aspect of your course now that it has moved online? OFD can help!

Fill out our consultation request form here:

https://forms.gle/9h5AGJHJ861iD1kj9
From the Office of Global Engagement:
Heidi Hobbs is the 2020 recipient of the Office of Global Engagement's Jackson Rigney International Service Award

, the

highest honor for global engagement at NC State. Hobbs is the director of the master of international studies program in the School of Public and International Affairs, and associate professor of political science in the College of Humanities and Social Sciences.

The

Outstanding Global Engagement Award encourages and recognizes outstanding accomplishment in globally engaged teaching, student support, research, extension, and/or engagement and economic development by faculty and non-faculty professionals of NC State.

Nominees for this award should have made important international contributions in one or more of the following aspects of the university's mission: Research and Discovery, Teaching and Learning, or Engagement, Extension and Economic Development with documented impacts and accomplishments. This year's winners are: 

Michael Daniele, assistant professor, electrical and computer engineering, biomedical engineering

Paula Cray, department head and professor, population health and pathobiology

Yingjiao Xu, professor, textile and apparel, technology and management; director, Wilson College of Textiles doctoral programs

Jill Blitstein, international employment manager, Human Resources
From the NC State University Libraries:
Join the Libraries for a casual Open Café

via Zoom and enjoy a relaxed, coffeeshop-style chat about Open Educational topics.

Beginning April 22nd

, and running every Wednesday at 10 a.m. for the foreseeable future, we'll talk about a different topic. Drop in for ten minutes or stay for the whole hour!

The NC State University Libraries Special Collections Research Center, in consultation with the

Culture & Animals Foundation

, is

postponing the Tom Regan Visiting Research Fellowship until summer 2021.
All NC State University Libraries facilities, including the Hunt and Hill Libraries, are now closed.

However, the Libraries' expanded online collections and services remain available. Further updates will be posted on social media and on the

Libraries' Coronavirus Response page

. Follow @ncsulibraries on Facebook, Instagram, and Twitter.
From NC State DELTA:
From the Office for Institutional Equity and Diversity:
Looking for ways to make the best use of your time these days?

Consider taking advantage of a variety of virtual learning opportunities from OIED.

This includes DiversityEdu online cultural competence training, online workshops and more.
From the Office of Research and Innovation: