December 2019 Announcements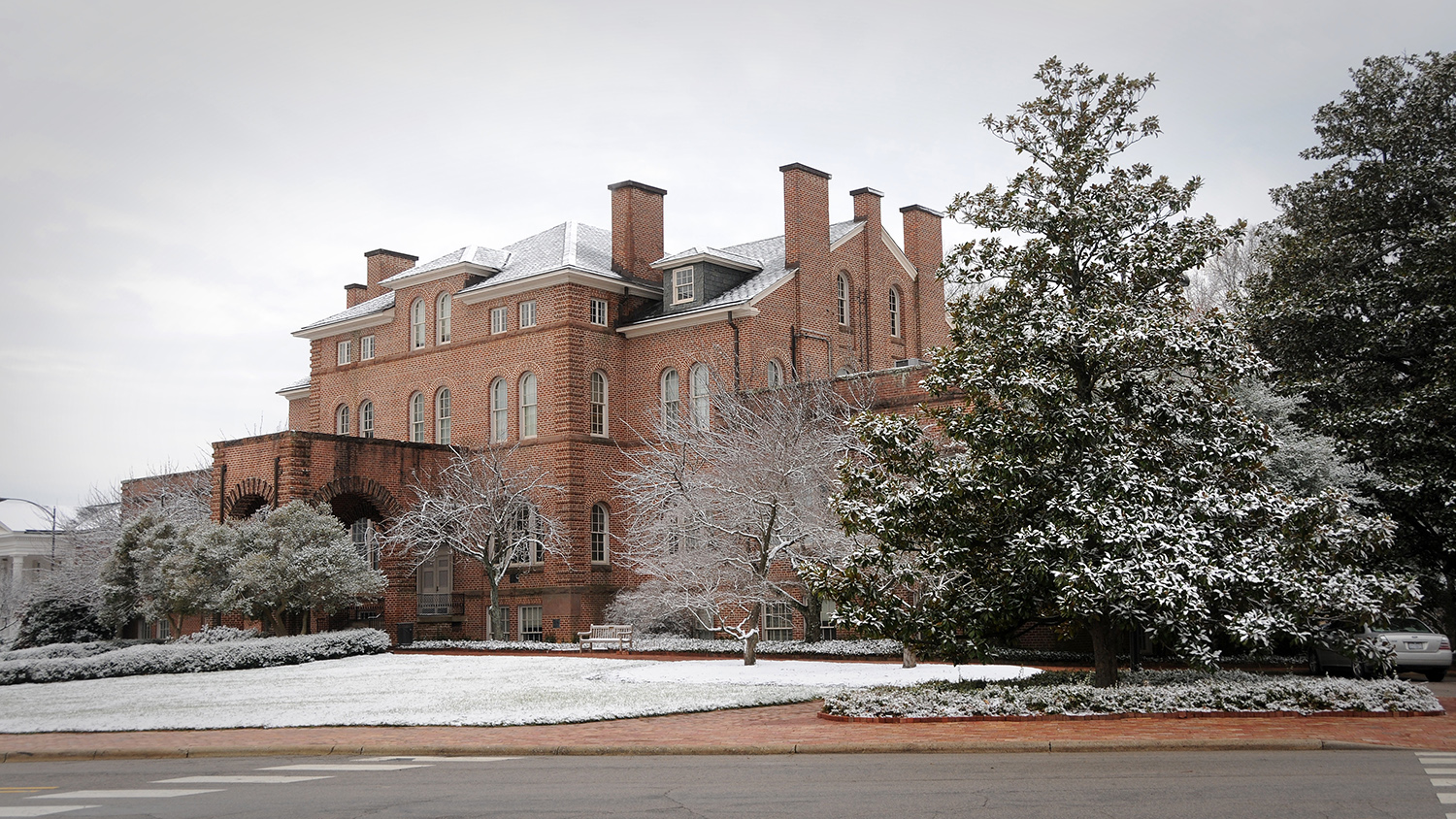 Two faculty members have been elected as fellows of the American Association for the Advancement of Science.

They are:

Carol K. Hall

, Camille Dreyfus Distinguished University Professor of Chemical and Biomolecular Engineering; and

Jacqueline Krim

, Distinguished University Professor of Physics. They are among 443 scientists to be honored this year by AAAS, the world's

largest scientific society and publisher of the journal Science.

Three faculty members have been named fellows of the National Academy of Inventors.

They are:

Rodolphe Barrangou

, Todd R. Klaenhammer Distinguished Professor in Probiotics Research;

Kenneth R. Swartzel

, William Neal Reynolds Distinguished Professor Emeritus in the Department of Food, Bioprocessing and Nutrition Sciences; and

Carlos Pignataro

, an adjunct lecturer in the Department of Electrical and Computer Engineering.

NC State's Make-A-Thon is coming up January 24-26, 2020. In this three-day event, NC State student teams research, design, prototype and build a new solution that addresses a sustainability challenge. On the last day, community and industry sustainability experts evaluate solutions and award nearly $5,000 in prizes to the top teams in each category, as well as a grand prize to the overall winner. Please email sustainability@ncsu.edu with any questions.
From NC State DELTA:
From the Office of Assessment:
Annual academic program assessment reports are due to be submitted and routed to department heads by February 28, 2020 in APA. The Office of Assessment has resources available on our

website

and is offering

drop-in sessions

for faculty to bring report drafts for review. The Office of Assessment also offers individual consultations. Please email Dr. Stephany Dunstan (sbdunsta@ncsu.edu) for assistance or additional information.
From the Office of Faculty Development:
Registration is now open for the Teaching and Learning Symposium, which will be held on Friday, February 28, 2020 (9:30 a.m.–3:15 p.m.) at the McKimmon Center. Attendees will have the opportunity to participate in interactive sessions led by NC State faculty, attend a keynote lecture, and meet and talk with NC State peers who are interested in teaching and learning. The keynote speaker will be Dr. Thomas J. Tobin, co-author of Reach Everyone, Teach Everyone: Universal Design for Learning in Higher Education, our Fall 2019 Reading Circle selection. Please register to attend the Teaching and Learning Symposium at: https://forms.gle/b8EC1zDMHEFpsbAo9. The Symposium (including lunch) is free of charge. Registration is for the full day, but attendees may come and go as needed. If you are interested in submitting a session, roundtable, or poster proposal, please see the Call for Proposals.
Does the thought of end-of-the semester grading make you cringe? A quiet space, group support, and refreshments may help with that. The Office of Faculty Development has partnered with NC State University Libraries to offer

Grading Retreats at the end of fall and spring semesters for all NC State faculty: Monday, December 16, 2019 and Monday, May 4, 2020

. Retreats will be held in the Faculty Research Commons in James B. Hunt Jr. Library (Centennial Campus). Registration is for the full-day event (8:30 a.m. – 5:00 p.m.), but please feel free to come and go as needed. Space will be limited for each retreat, so please sign up early if interested at

go.ncsu.edu/gradingretreat

.

Applications for the Spring 2020 cohort for the Core Teaching Certification |CTC| are now being accepted.

Faculty participants complete one learning module and reflective activities in five core competencies: reflective teaching, instructional design, assessment of student learning, student-centered teaching and assessment of teaching. There are a

variety of modules

from which to choose, offered both face-to-face and online.

For more information, please visit go.ncsu.edu/red-ctc
From the Office of Global Engagement:
From the Office for Institutional Equity and Diversity:
From the Office of Research and Innovation:
College of Veterinary Medicine professor Matthew Breen has developed an innovative way to detect bladder cancer in dogs.

The test, called CADET

®

BRAF, is the only non-invasive approach and can detect bladder cancer in the early stages of the disease, potentially leading to improved outcomes. Learn more about Breen and CADET

®

BRAF.

Ultra-fast speed meets unparalleled responsiveness. That's the promise of fifth generation (5G) wireless networks. And now,

NC State is the newest hub for driving 5G innovation.

Earlier this year, the Research Triangle region was selected to host the country's third advanced wireless research facility. It's part of a nationwide effort to explore avenues for improving wireless communication, led by the National Science Foundation (NSF) and jointly coordinated by U.S. Ignite and Northeastern University.

Learn more

.

Wade Fulghum has been selected for the position of Assistant Vice Chancellor for Research Commercialization.

Wade has served as Interim Executive Director for Research Commercialization since early 2018.

He has been with NC State for over twelve years and has been with Research Commercialization since 2011.