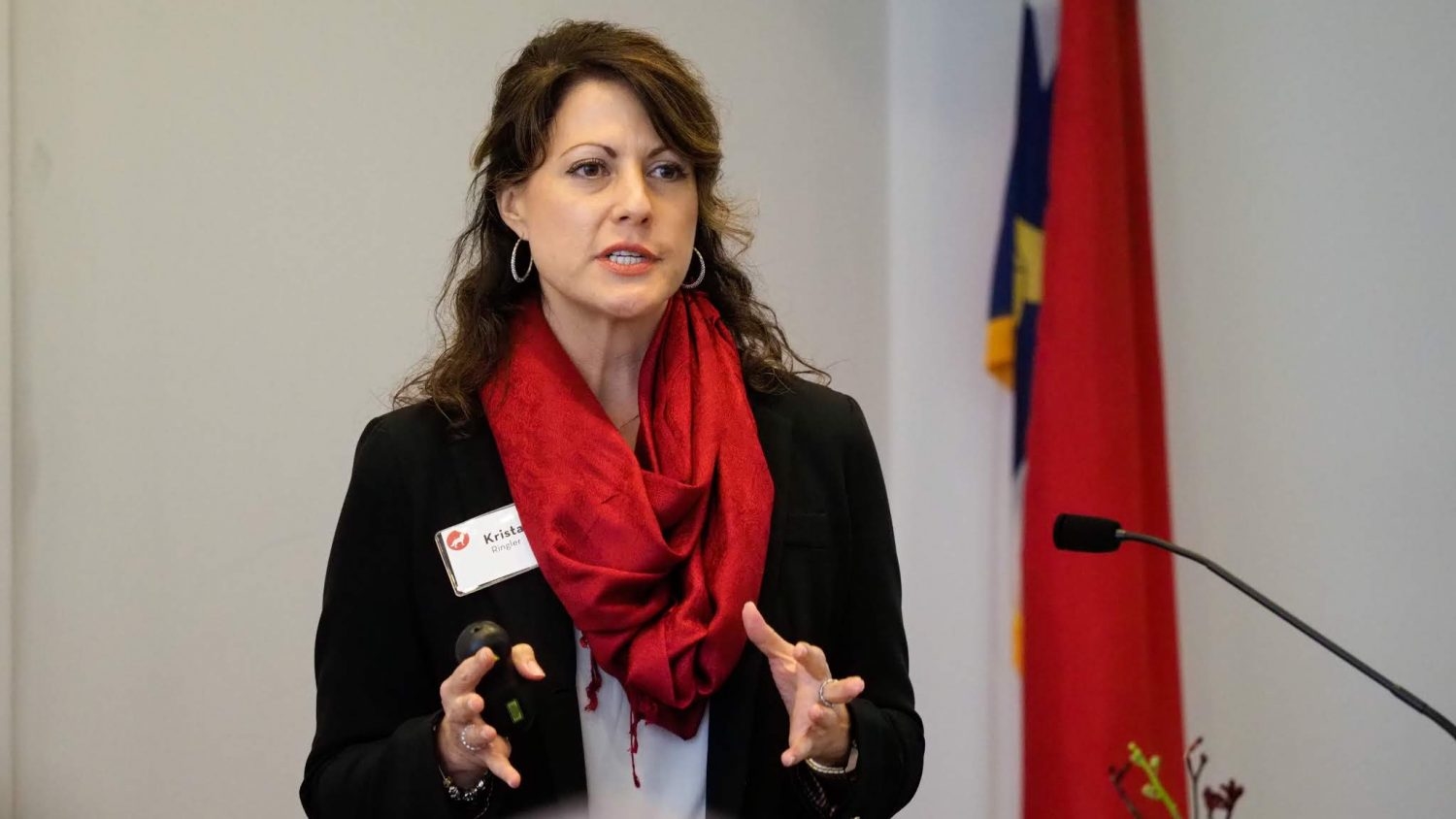 Krista Ringler is associate vice provost and director of scholarships and financial aid at NC State University. The Office of Scholarships and Financial Aid works to pull all the resources possible to present a financial aid and scholarship package to students, so they can make a decision to attend, remain enrolled at the university and successfully complete their degree.
How has the Think and Do the Extraordinary Campaign impacted your work?
First and foremost, it has given us a platform to share the story of financial need on our campus. We've had the opportunity to share information about what our students need and what education costs here at NC State. And beyond that, we've been able to provide support to an additional 2,000 students because of the Campaign so far. That's been a big part of us being able to share in the success of the Campaign.
What does student need at NC State look like, by the numbers?
More than 70 percent of our undergraduates apply for financial aid. More than 50 percent of our undergraduates qualify for some form of need-based aid, with the average need topping $16,000 per student. We are able to meet nearly 73 percent of students need, although this does include the use of student loans. Even when we include student loans, we are not able to meet all of the need our students demonstrate. When we cannot meet their needs, they often turn to additional student loans, parent loans or family retirement savings if they have them. Or, they choose another institution.
What's the most difficult thing about your job?
Unfortunately, every day in this business, you have students who need just a little bit more help. We do the best we can to help as many as we can, but sometimes we just can't do enough. That's a very difficult part of this job. In North Carolina, the average family income is a little over $50,000 a year. When those families have children at home, it can be quite a financial undertaking to send a student to college. Maybe they had a great plan, but they lost a job or there's been an unexpected medical circumstance. Those types of experiences for students when we're not able to close that gap can be very difficult. And then here in recent years, there have been a lot of studies on food and housing insecurity for NC State students, and when we see basic needs like the ability to access nutrition and to pay your rent, those types of things – when those become barriers, it's particularly troubling.
What do you want donors to know about student need at NC State?
Student need at NC State is real. We are in a different time than when many of us were enrolled in college. Today, a student really can't work over the summer to pay for the subsequent year's education. There was a time when a student could independently find a way to pay for college, and that's not a reality anymore. As I mentioned, more than 70 percent of students raise their hand and ask for assistance with financial aid, in whatever form we can provide. While we do the best we can with the resources that we have and we're so thankful for all of them, there is unmet need. There is still some work to do and so much that we could accomplish if we were able to focus and really raise additional funds to meet that need.
How does support help ensure students can have an extraordinary experience while attending NC State?
Though students may receive support, many are also working to close the financial gap. And when they're working a little bit more, they aren't able to take part in some activities that could enrich their experience or could give them access to a career opportunity. For example, to get to that career opportunity, they might need an unpaid internship or something like that. For me, extraordinary opportunity means continuing NC State's mission to increase access and to allow students to make a decision to be a part of this incredible campus and this incredible experience without finances being a major factor in that decision.
What could your office and NC State do with additional resources for underresourced students?
Dedicated resources for underresourced students at NC State can be a complete game-changer in how we award financial aid to students. Additional private support can change where we fall in relationship to our peer institutions in terms of how much per student we're able to offer in need-based financial aid. This makes a huge difference for students when they're making that first decision but also then allows them to remain successful. There is unmet need for our students here on campus. For students who show themselves as underresourced, we aren't able to close that gap with the resources we have available currently. Being able to close that gap and meet those needs would be incredible for supporting our students, and would be an unbelievable investment in the university and in the state.
This post was originally published in Giving News.