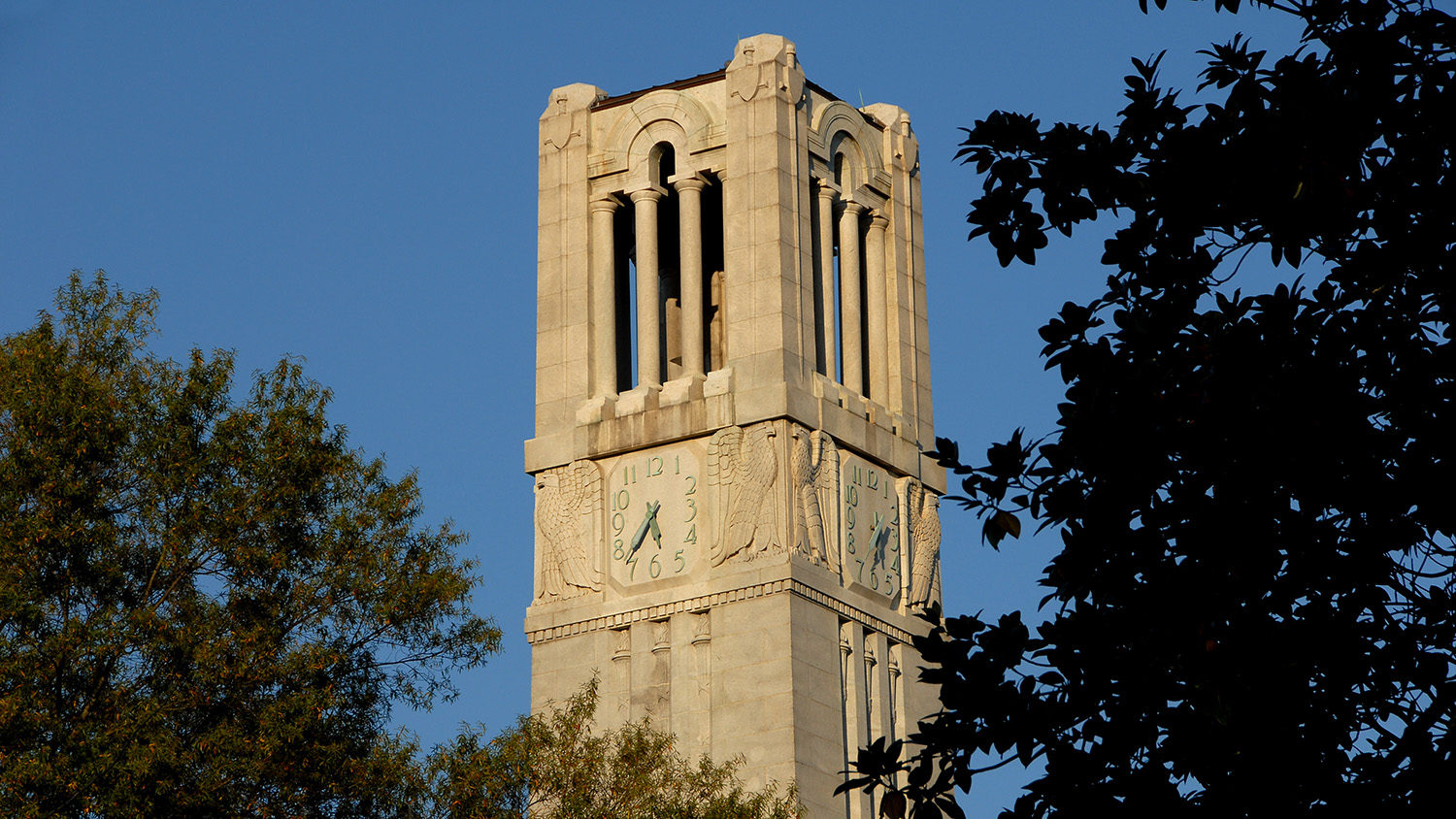 The NC State Office of Undergraduate Admissions has announced two significant changes to the 2020 admissions process that will provide greater access to future applicants. Starting with the upcoming 2020 application season, NC State's early action deadline will be November 1 for first-year applicants. Self-reported test scores will also be accepted for all domestic applicants.
The early action deadline has been moved to November 1 for first-year students to allow them more time to work on their applications and get advice on their college search process. The Office of Undergraduate Admissions hopes this extra time will help reduce some of the stress associated with the application process. The office also considered the strain that significant weather-related events often put on potential applicants in the fall. Extending the deadline means that students will need to submit any supporting materials to complete their application by November 15 in order to receive a final admission decision at the end of January.
This fall NC State will accept self-reported test scores from domestic freshman and transfer applicants through the Common Application or Coalition Application. Only students who ultimately decide to enroll at NC State will need to have official test scores sent to the Office of Undergraduate Admissions prior to enrolling.
"Both the SAT and the ACT charge $12 per report to have scores reported to a college. If a student is applying to five or more colleges, those fees start to add up," said Jon Westover, associate vice provost and director of admissions for the Office of Undergraduate Admissions. "By allowing students to self-report test scores on their application (or through their application portal once they apply), we are removing one of the financial burdens on students and their families." 
If a student has taken the SAT or ACT more than once, they should report all subscores from each exam date. Reporting their sub scores will allow the superscoring of their exam and creation of the highest cumulative score possible. They will not be impacted by lower subscores reported. Students will be able to submit any additional scores they receive through the portal after they have applied for admission. All scores will need to be received by the time the application is reviewed for consideration. Students who apply for early action need to have all scores submitted by November 8 for them to be considered as a part of their application review process as test scores will also be used for scholarship consideration.
"Of course, test scores are one of many factors we use during the admissions process. The most important part of the student's application is their academic achievement, which is more than just GPA, but also the rigor of their courses," said Westover. "Our application also allows students to speak about their interest in the academic major they are applying for. The student's accomplishments and involvement outside of the classroom and their own personal story are all an important part of the admissions selection process."
The new admissions measures are part of an ongoing effort to increase accessibility to NC State for prospective students. In 2015, NC State joined the Common Application and Coalition Application. These applications are accepted by more than 800 colleges around the country and allow the student to fill in their information once to use across multiple applications.  
Additionally, NC State admissions officers attend many recruiting events across the state to speak with interested high school students, their families and school counselors. Admissions officers have also increased time spent at the North Carolina Community Colleges to better assist those students with questions about opportunities for continuing their path to a four-year degree. 
Each summer, the Office of Undergraduate Admissions hosts three pre-college summer programs — the Native Education Forum, Emerging Scholars Academy, and CAMINOS: College Access Program Meant to Improve Nuestras Oportunidades in Scholarship — for rising high school juniors and seniors. These programs bring a number of students to campus for residential programs focused on the college search process. The office also partners with DASA's programming through Upward Bound, Talent Search, and Juntos, along with programs like the North Carolina Mathematics and Science Education Network Pre-College Program.  
The admissions office continues to work with the NC State-sponsored College Advising Corps, which places college advisers in 20 rural high schools across North Carolina. Off campus, the office works with a number of community-based organizations that promote college access and other federally funded college access programs such as Gear Up and TRIO. 
For any questions about the admissions process, please contact the Office of Undergraduate Admissions at 919.515.2434 or undergrad-admissions@ncsu.edu. The office values feedback to help make the application process accessible to all.
Content sourced from original article by the Office of Undergraduate Admissions.