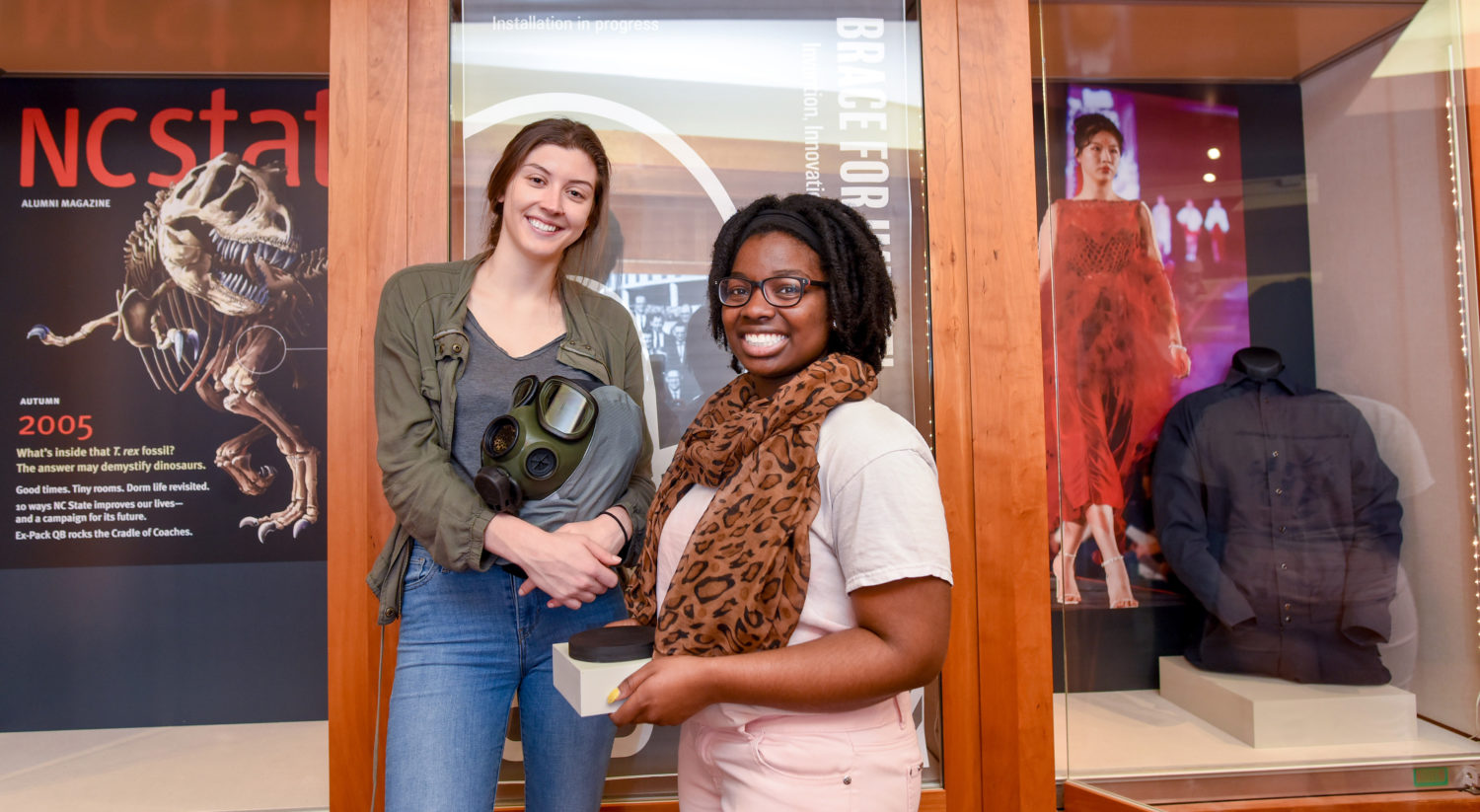 Susan Nutter left an indelible impact on the NC State University Libraries and NC State as a whole. Her work at the university — spanning three decades — made the Libraries a leader and true innovator in higher education. Nutter positioned the Libraries to continue to shape information sciences for years to come; you can read more about her life and leadership here.
Nutter's legacy lives on through the experiential education provided through the Libraries, with one example being its relationship to the Provost's Professional Experience Program (PEP). PEP provides undergraduate students with on-campus work experiences that give them more time to focus on their studies, along with greater access to research and professional development opportunities.
"Experiential education will help distinguish and define the future of residential university life — this is a major reason why students are going to come to campus," said Greg Raschke, senior vice provost and director of NC State University Libraries. "They gain invaluable active learning opportunities that enrich their academic careers while they're here, and make them incredibly competitive for admission to graduate school and in the job marketplace."
PEP students work across the Libraries' learning and technology spaces. They also help their peers learn how to use those technologies and develop related skill sets, including processing digital information, creating visual narratives, working with 3D printing, exploring wearable technologies and more.
These students also help curate some of the Libraries' exhibits, including the upcoming Brace for Impact, which showcases the history of creativity and invention at NC State. The exhibit will be on display in the D.H. Hill Jr. Library Exhibit Gallery from Wednesday, April 17 through Friday, September 20.
Elise Phinazee ('19, College of Humanities and Social Sciences) and Erin Nicole Delahunty ('20, College of Design) started in the PEP program this academic year and researched, curated and designed Brace for Impact. They drew inspiration from the Libraries' Special Collections Research Center, and NC State's individual colleges and research centers.
"The depth and breadth of innovation at NC State and in each college is something I really wanted to bring to light through my research for this exhibit," said Phinazee. "You can learn so much by diving into the research, and helping bring these creations to life."
Some of the items Phinazee researched for the exhibit include: the first artificial aorta, developed in the 1950s on a modified necktie knitting machine; a specialized EMT suit, from the Wilson College of Textiles; and what's speculated to be the first single-pickup electric guitar, the 1940 winner of the annual Engineering Fair, and more. She and Delahunty consulted extensively on which items to choose for display, along with the overall design of and branding for the exhibit.
"I've really enjoyed being able to work through PEP to gain design experience and delve into research a little more," said Delahunty. "The overall look and content of the exhibit showcases how the Libraries and NC State are places where true innovation happens."
Phinazee and Delahunty's work provides a metaphor for the overall mission of the Libraries — to be NC State's competitive advantage. The students exhibit a passion for learning and showcasing their knowledge to the benefit of others; Brace for Impact gives the public a new glimpse into the important work of the university and the experiential education NC State offers students.
"One of the Libraries' fundamental goals is to provide a variety of means to showcase the work of NC State students and faculty, and a traditional physical exhibit is just one of the many opportunities available," said Molly Renda, exhibit program librarian. "We are always seeking ways to give students hands-on experience to learn new skills, and share their research in meaningful ways."