UGPN Boosts NC State's International Presence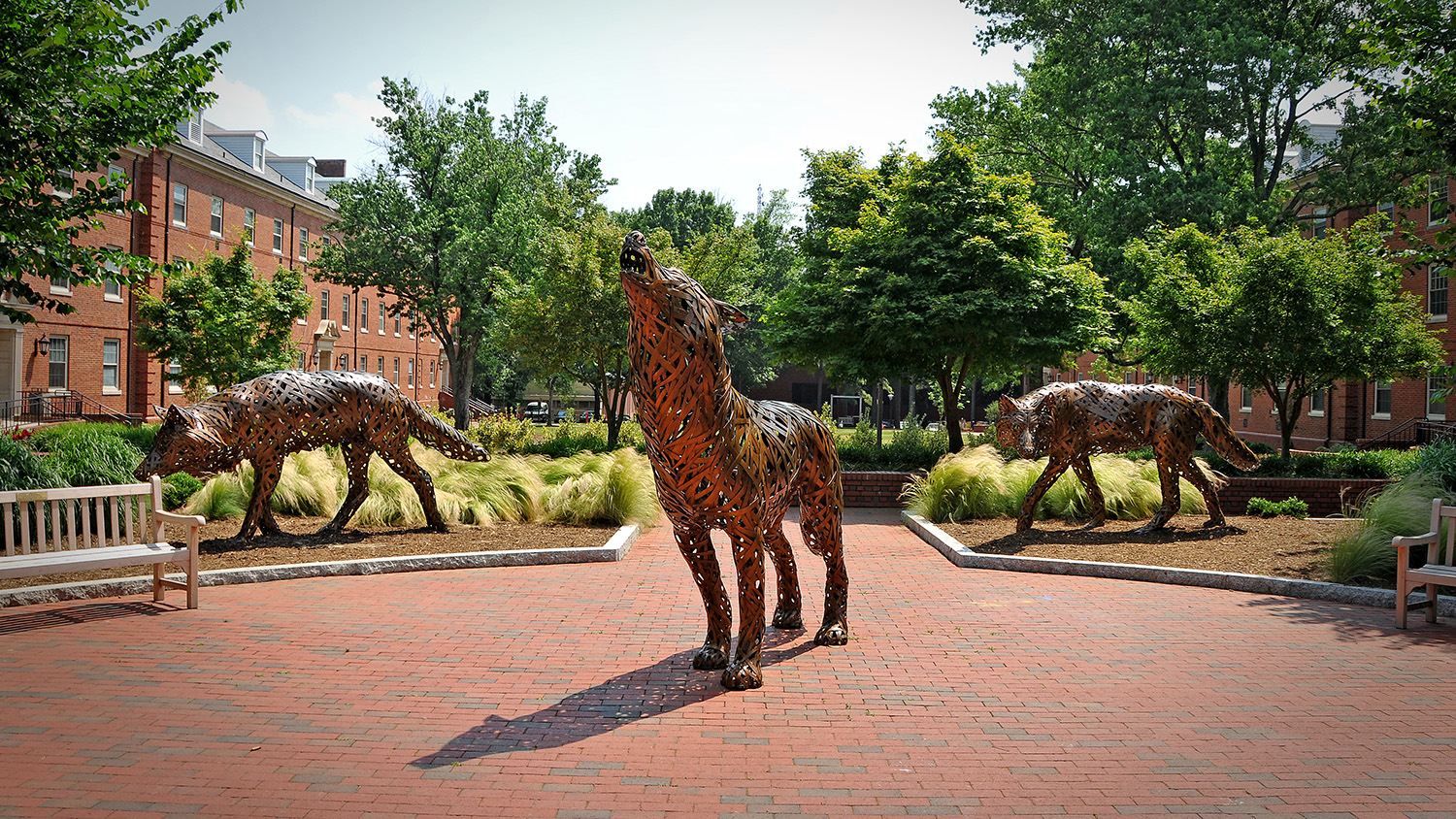 NC State excels in collaborating with international partners to advance research and solve society's grand challenges. Participation in the University Global Partnership Network highlights the university's commitment to this global mission and world-class research, teaching, service and outreach.
UGPN consists of four member institutions: NC State, the University of São Paulo (Brazil), University of Surrey (UK) and University of Wollongong (Australia). The universities leverage complementary disciplinary strengths to support strong interdisciplinary research programs.
"At NC State, we seek to create academic, social and economic prosperity in the local community and around the world," said Bailian Li, senior vice provost for global engagement. "Through the University Global Partnership Network, we're able to accomplish this goal collaboratively, with our outstanding faculty leading the way through the sharing of knowledge, resources and groundbreaking research."
UGPN Member Institutions
95,000+ students
Latin America's largest university, with 11 total campuses
Produces more than 25 percent of the scientific papers published by Brazilian researchers
Began partnership with NC State in 2009
12,300+ students
Public research university
Specializes in science, engineering, medicine, and business
Began partnership with NC State in 2006
36,000+ students
Specializes in business, science and medicine, engineering and information sciences, social sciences, law, humanities and the arts
Economic impact of $2 billion annually
Occupies two Sydney campuses, five regional campuses, and locations in Hong Kong and Dubai
Began partnership with NC State in 2007
UGPN Research Collaboration Fund
To promote multilateral collaborative research, UGPN supports a Research Collaboration Fund, currently in its seventh year. To date, 56 RCF projects have been supported demonstrating the ongoing commitment of each UGPN partner to the ethos and outcomes of the network. From an annual joint commitment of $240,000, projects are funded for a 12-month period and may involve faculty from two, three or all four UGPN partners, with funding of up to $10,000 per partner institution.
"Our partnerships allow us to use our academic and research expertise to address timely issues in a multitude of areas, from global health to the environment and natural resources, politics and democracy, biomedical engineering and more," said Warwick Arden, executive vice chancellor and provost. "The Research Collaboration Fund showcases the best and most innovative solutions from our very own faculty, and gives us the opportunity to learn from faculty from around the world."
Six of the ten currently-funded RCF projects involve NC State faculty. These joint projects cover a diverse range of areas related to environmental quality and sustainability, forensic science, health and wellbeing, quantum materials and entrepreneurship.
2019 UGPN Conference
NC State will host the organization's annual conference April 1-3 on Centennial Campus. All NC State faculty and staff are encouraged to register and attend conference workshops and engage with representatives from member institutions.
Workshop themes include: Innovation and Entrepreneurship; Data Science and Big Data; One Health and Global Health; and Sustainable and Smart Cities. Panel sessions will engage participants on UGPN's research strategy, university-industry partnerships, and advancing Women in STEM.
"Hosting the UGPN conference gives NC State the opportunity to showcase our leadership in these thematic areas," said David Dixon, director of global partnerships for NC State Global. "Delegations from member institutions can leverage shared knowledge and expertise so we can pursue meaningful collaboration."
This post was originally published in Office of Global Engagement.