November 2018 Announcements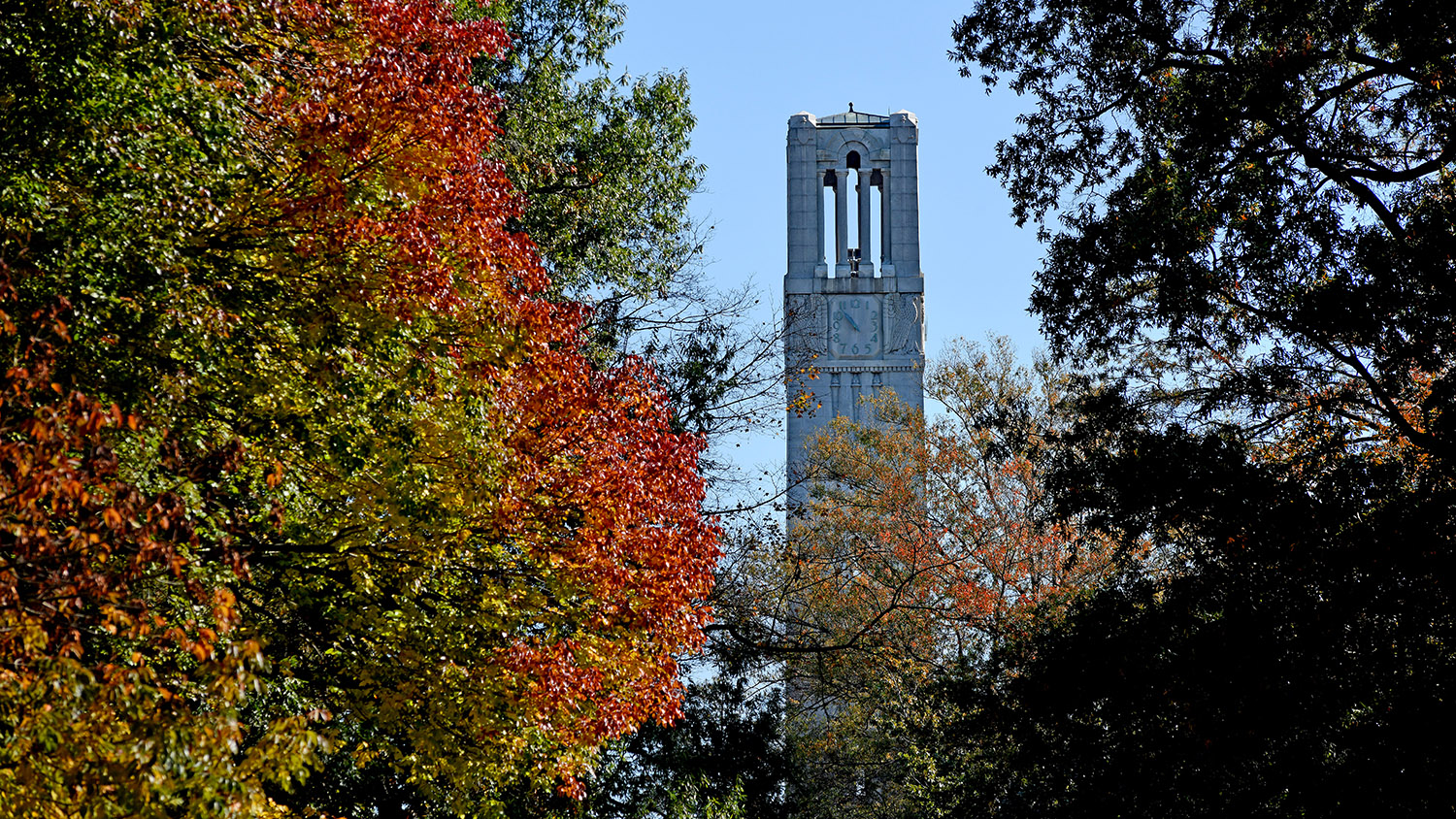 The Office of Global Engagement has opened nominations for the Outstanding Global Engagement Award and the Jackson Rigney International Service Award. These awards

recognize NC State faculty and staff who have made significant contributions to the university or the world in international research, scholarship or service.

Nominations for both awards

must be submitted by the college or administrative unit

to the Office of Global Engagement by

Monday, January 28, 2019.

Nominees for both awards will be recognized at the annual Global Engagement Exposition on Tuesday, April 23, 2019. The two awards and the nomination process are described in

here

.

On November 1,

University College Commons was renamed Holmes Hall

. Holmes Hall recognizes the groundbreaking achievements of

Irwin Holmes Jr.

, the first African-American to receive an undergraduate degree from NC State.

The College of Textiles received its largest ever gift — $28 million

— from Fred Wilson Jr. and his family, who represent three generations of college alumni. This unrestricted gift to the college's endowment fund names the Wilson College of Textiles in perpetuity, and will support the college's greatest priorities and needs, from scholarships and fellowships to faculty support and cutting edge equipment.

NC State DELTA's annual report is now available.

This year's report shows how DELTA elevates and reimagines education through new initiatives, programs and services with a strong focus on quality. In the past year, DELTA launched the Online Course Improvement Program, added new enterprise-level academic technology tools and raised awareness and enrollments in many online and distance education programs. Efforts in 2017-2018 resulted in empowered faculty and successful students.

Nominations for the Outstanding Extension Awards and Outstanding Engagement Awards are now open.

These awards are to encourage and recognize members of the faculty and EHRA staff who are nominated and selected by their respective colleagues, schools or units on campus for their outstanding contributions to extension and engagement. The full awards process and timeline can be found here:

2018 OEA Criteria and Guidelines

. Submit nomination letters via

this form

. The deadline for nominations is January 18, 2019. Send questions or comments about the process or the nomination form to Samantha Graham at

sjgraha2@ncsu.edu

.

Nominations are now being accepted for the 2018-19 Gertrude Cox Award for Innovative Excellence in Teaching and Learning with Technology.

The deadline for nomination submission is January 25, 2019. As the use of technology in teaching and learning changes, this award adapts to reflect those changes. Please visit the

Cox Award website

to learn about the updates in criteria and eligibility, required application materials and award recognition. For more information, please contact Judy Austin in the Office of Faculty Development at

jcaustin@ncsu.edu

or at 919-513-3636.

Two new department heads have recently been named.

They are:

Sebastian Heese

(interim), Department of Business Management, Poole College of Management

Gregg Rothermel

, Department of Computer Science, College of Engineering
The Provost is responsible for

reviewing the administrative performance of deans and vice provosts

at least every five years. Two reviews have been scheduled this semester. As part of each review, the campus community is invited to attend an overview presentation of the unit's goals and accomplishments.

Senior Vice Provost Mary Lelik and the Office of Institutional Research and Planning – Monday, December 3, 1-2 p.m., Currituck-Hatteras Ballroom, Talley Student Union.

Dean Jeffery Braden and the College of Humanities and Social Sciences – Wednesday, December 5, 1:15-2:15 p.m., Mountains Ballroom, Talley Student Union.
The review process also includes surveys of specific populations (e.g., senior leadership, advisory committee members, unit employees) who interact regularly with Dr. Lelik and Dean Braden. If you are invited to participate in a survey for one or both reviews, your thoughtful and timely response helps to ensure that the leadership review is as accurate and comprehensive as possible.  
From NC State Human Resources:
HR has begun implementing the first phase of its reorganization plan.

This structural change will enable the division to enhance HR services at NC State and proactively meet the evolving needs of the campus community. Changes to HR's current organizational structure will include but are not limited to the creation of two new units: HR Operations and HR Strategy. Read more about all of the exciting

changes to HR

.

As part of the university's holiday energy savings initiative, Chancellor Woodson has

approved the modification of NC State's 2018 university official holidays and closings calendar to also close the university on Monday, Dec. 31.

Employees will be required to use comp time, annual leave, bonus leave or special bonus leave for this day during the 2018 holiday break. If the employee has no leave available to use, he or she can submit a request for leave without pay.

For information on the holiday energy savings initiative, please visit Energy Management's

Holiday Energy Saving Initiative

site. For questions regarding the 2018 university official holidays and closings calendar, please contact Benefits, Employee Wellness and Work Life at

hrsbenefits@ncsu.edu

.
From the Office of Assessment:
Each year, every academic program offering a degree or certificate is evaluated by its faculty to improve the effectiveness of the program. Periodically, we present an

example of what a selected program has done for improvement. In 2018, the Genetics – Bachelor of Science program assessed students "ability to solve genetics problems." To measure this outcome, the genetics faculty used final exam questions mapped to the outcome in GN 423. The analysis showed students were highly skilled at solving evolutionary genetics problems, but lacked the same level of skill in solving population genetics and quantitative genetics problems. As a result of their analysis, the genetics program took new action to improve the genetics curriculum. Faculty introduced more practical application examples in courses and connected quantitative and population genetics problems to real world applications to assist students in understanding their necessity.