NC State Co-Hosts Smart Cities Summit Oct. 31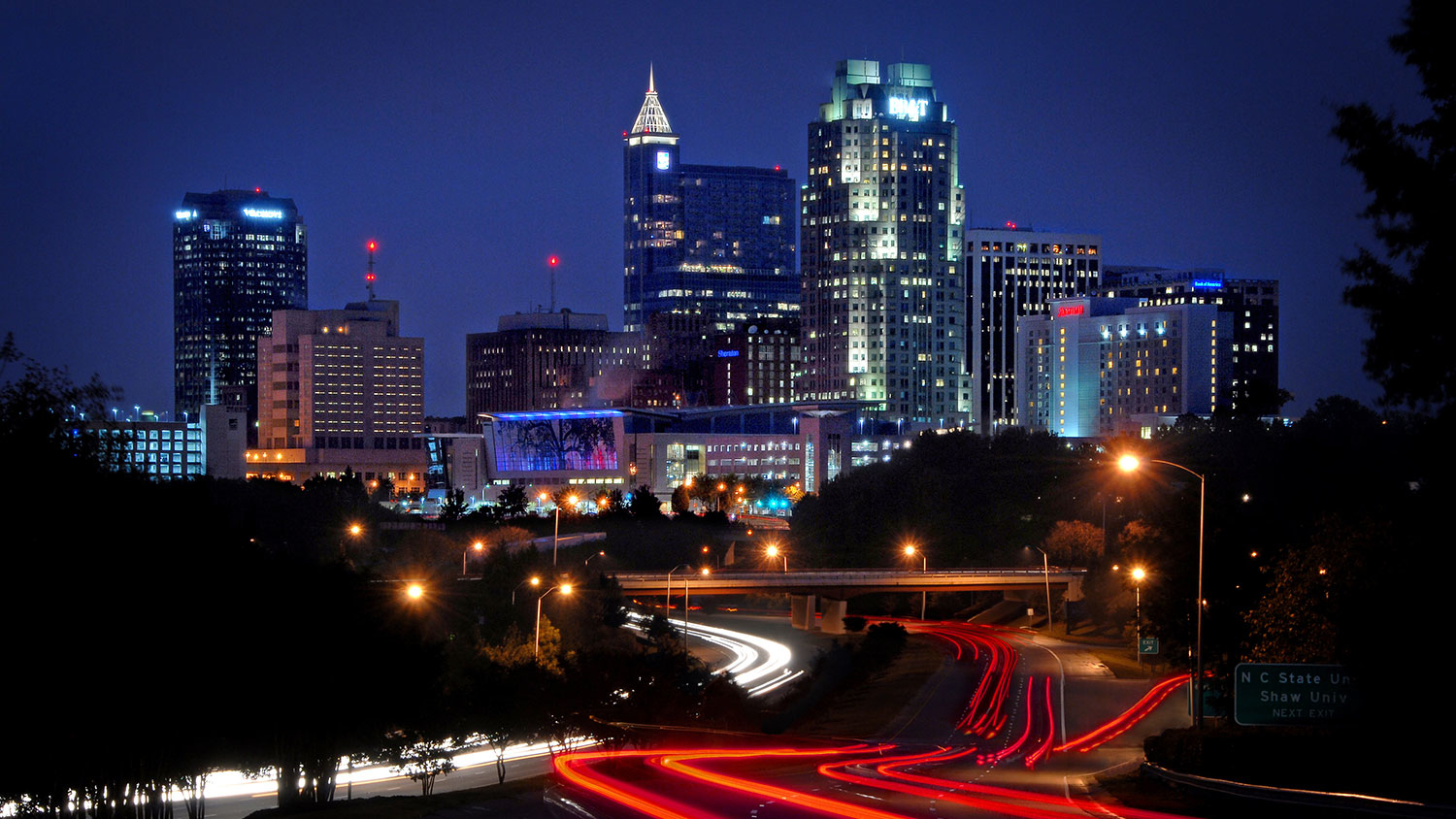 Why is it important to be a smart city? How do smart technologies impact communities? And what role does NC State play?
These are just some of the topics up for discussion at the Triangle Smart Cities Summit at the Raleigh Convention Center on Oct. 31, 8 a.m. – 4 p.m. Hosted by NC State and the City of Raleigh, the event will bring together area city, industry and academic leaders to share ideas aimed at making our region one of the smartest and most connected communities in the U.S.
"A smart city creates solutions to global problems by collecting, monitoring and analyzing massive amounts of data to make better decisions," NC State Chancellor Randy Woodson says. "Collaboration between academia, industry and government will help improve the lives of citizens as our region and state continue to grow."
Summit highlights include:
Woodson and Raleigh Mayor Nancy McFarlane will provide opening remarks.
Municipal leaders from Raleigh, Cary, Chapel Hill, Morrisville and Henderson, Nevada, will explore how to effectively engage community members in smart cities and implement security and privacy strategies.
Industry executives from IBM, Cisco, Google Fiber and Verizon Wireless, and research experts from NC State will present emerging smart cities technologies as well as current and future applications.
A panel of Triangle startup companies, including K4Connect, PrecisionHawk, Site 1001 and Valencell, will discuss bringing smart technologies to market.
Ruthbea Yesner, vice president of government insights and smart cities strategies at International Data Corporation, will present the lunch keynote, "Key Trends in Urban Digital Transformation: the Impact of Smart Cities and Communities."
"We are delighted to work with NC State to present this second Smart Cities event," McFarlane says. "The Triangle is known for its innovation coupled with an exceptional quality of life, and smart city technologies and the partnerships that help embed those technologies in our daily lives support those attributes. Here in Raleigh, we're improving the citizen experience through technology, to make 'smart' part of the way we do business. From technology partners to home-grown innovators, this event brings together our current and future leaders in our journey to a smart Raleigh."
In 2016, the City of Raleigh and NC State formalized a commitment to work together to explore opportunities related to smart cities initiatives. Examples of NC State's capabilities in this area include EcoPRT, or ecological personal rapid transit, an ultra-light and low-cost system of autonomous two-person cars that would drive on a guideway railing system; and TomorrowNow, an online game designed to enhance smart civic engagement.
Collaborative research projects are currently being explored, and the City of Raleigh and NC State are working on joint grant opportunities.
The Triangle Smart Cities Summit is free and open to the public, but registration is required and closes Oct. 26 at noon. For more information and to register, visit go.ncsu.edu/smartcitiessummit. Attendees may also be interested in the Research Triangle Cleantech Cluster, where they can learn about technologies and companies working to make the Triangle a global cleantech leader. Register here for Cleantech Innovators Networking on Oct. 30.
This post was originally published in NC State News.