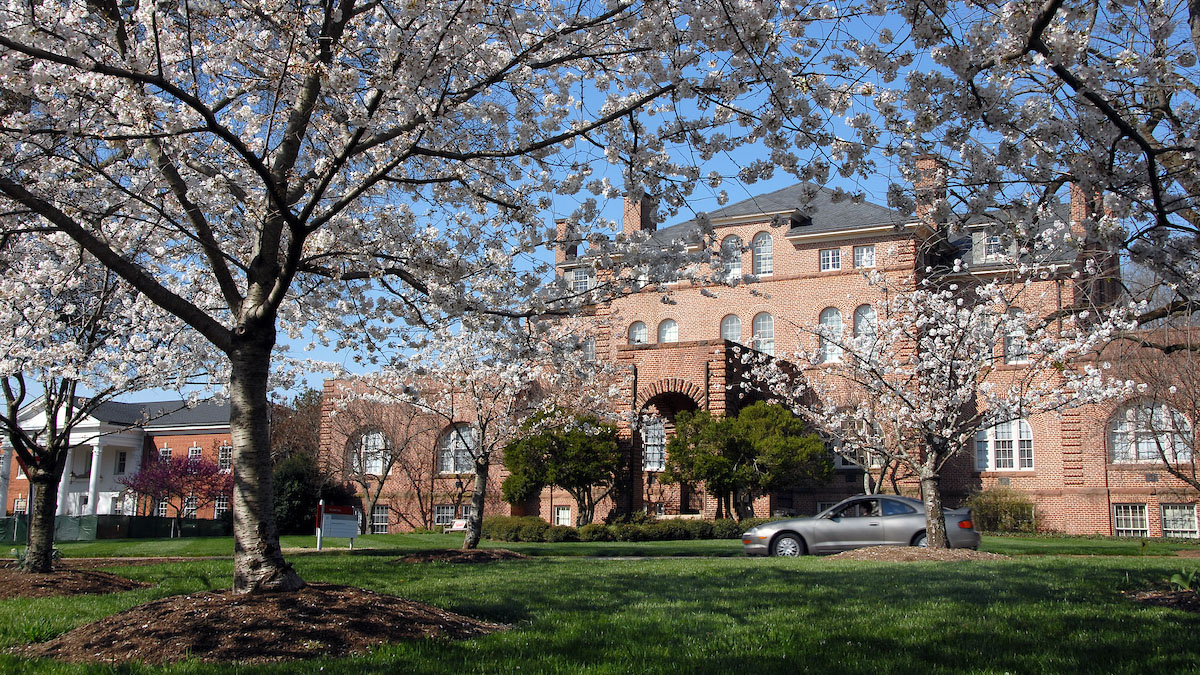 The Office for Institutional Equity and Diversity's spring programs and training promote a more inclusive campus culture:

The theme for NC State's 2017 "Herstory" Month is "Finding our Freedom," featuring four signature events as well as other activities throughout March. For more information and a list of related events, visit https://provost.ncsu.edu/news/2017/03/participate-in-womens-herstory-month-events-in-march/.
The Tunnel of Oppression is an annual interactive program hosted jointly by several campus units that examines issues of race, class, sexual violence, religion, body image, gender identity, sexual orientation, ability or nationality. Participants are guided through a series of scenes designed to create awareness about contemporary examples of oppression and to help them think critically about both the nature and impact of such oppression. At the end of the tour, there is a brief facilitated discussion which helps participants process what they've seen and heard. The entire experience lasts approximately 30 minutes per group. Join us this year in the State Ballroom in Talley Student Union. Tours will begin on the hour and half-hour and will run from Tuesday, March 21 from 7 p.m.-9 p.m. and Wednesday, March 22 and Thursday, March 23 from 3 p.m.-9 p.m. The event is free and open to the public. For more information, visit https://oied.ncsu.edu/home/2017/03/09/tunnel-of-oppression-tackles-tough-issues/.
The International Festival at NC State will be held on Friday, March 31 from noon-4 p.m. on Stafford Commons. This event will promote cultural competency and expose students, faculty and staff to new perspectives and traditions from different areas around the world. There will be cultural performances throughout the event, including various forms of creative and artistic expression such as music, dance and poetry. Contact Suha Ahmed or Briana Garcia at

SI-international-festival@ncsu.edu

with questions.

NC State's 2017 Teaching and Learning Symposium will take place Monday, April 3 from 9 a.m.-1:30 p.m. at the McKimmon Center for Extension and Continuing Education. This annual one-day event recognizes excellent teaching on NC State's campus. Highlights of the day include a poster session featuring NC State faculty members' scholarship on their teaching, a keynote address, and the university teaching awards luncheon and ceremony. For more information, visit https://ofd.ncsu.edu/events-and-programs/teaching-learning-symposium/. Poster proposals may be submitted via go.ncsu.edu/symposiumposters  through 5 p.m. on Friday, March 17.  Please RSVP for the awards luncheon  by Monday, March 20 at go.ncsu.edu/utaluncheon and RSVP for the symposium by Friday, March 31 at go.ncsu.edu/tls2017.
The Office for Research, Innovation and Economic Development is holding their annual Research Retreat at PNC Arena on Wednesday,

April 5

(

8 a.m.– 4:30 p.m.

). RTI Vice President and COO Jim Gibson will be talking about research partnerships in the morning. Jeffrey Abbey, President and CEO of Argos Therapeutics is the keynote speaker at

12:30

. Log in to the ORIED intranet with your unity ID to see the whole agenda. Faculty are invited guests of the Vice Chancellor. Come for the whole day or just a part, but please register so we're sure to have enough seats. For all others, the registration fee of $50 covers our venue and break expenses. Lunch is provided by the Vice Chancellor. Please register by Monday,

March 27

.
The Global Engagement Exposition on Tuesday, April 18 celebrates achievements in international education at NC State. The event features an awards ceremony, poster session, networking and lunch. For more information, visit https://international.ncsu.edu/event/global-engagement-exposition/. Please RSVP by Tuesday, April 11.
Two new academic department heads have recently been named. They are:

Ed Bowden, Department of Chemistry, College of Sciences
Laurie Williams (Interim), Department of Computer Science, College of Engineering
In January, NC State honored four exceptionally deserving advisors from across the university during the 2017 NC State University Undergraduate Academic Advising Awards Ceremony. The award winners were: New Advisor Award, Dana Thomas; New Faculty Advisor Award, Natalie K. Cooke; Faculty Advisor Award, Kathy Hamilton Gore; Barbara Soloman Advising Award, Susan Lamb.

For more information, visit

https://dasa.ncsu.edu/2017-undergraduate-academic-advising-awards/

.

Dr. Monica Osburn, director of NC State's Counseling Center, has been named the American College Counseling Association's 2016 Director of the Year. Dr. Osburn was recognized for her dedication to supporting the mental health needs of NC State students and to tirelessly seeking to end the stigma of seeking mental health services. For more information, visit

https://dasa.ncsu.edu/monica-osburn-named-american-college-counseling-association-director-of-the-year/

.

"Between the World and Me" by Ta-Nehisi Coates is NC State's 2017 Common Reading Program selection. Copies of Between the World and Me, chosen by the students, faculty and staff comprising the Common Reading Selection Committee, will be distributed to all new first-year students during New Student Orientation prior to the fall semester. Between the World and Me will also be the focus of Convocation on Monday, August 14 at Reynolds Coliseum to welcome the Class of 2021. For more information, visit https://dasa.ncsu.edu/between-the-world-and-me-selected-as-2017-nc-state-common-reading/.