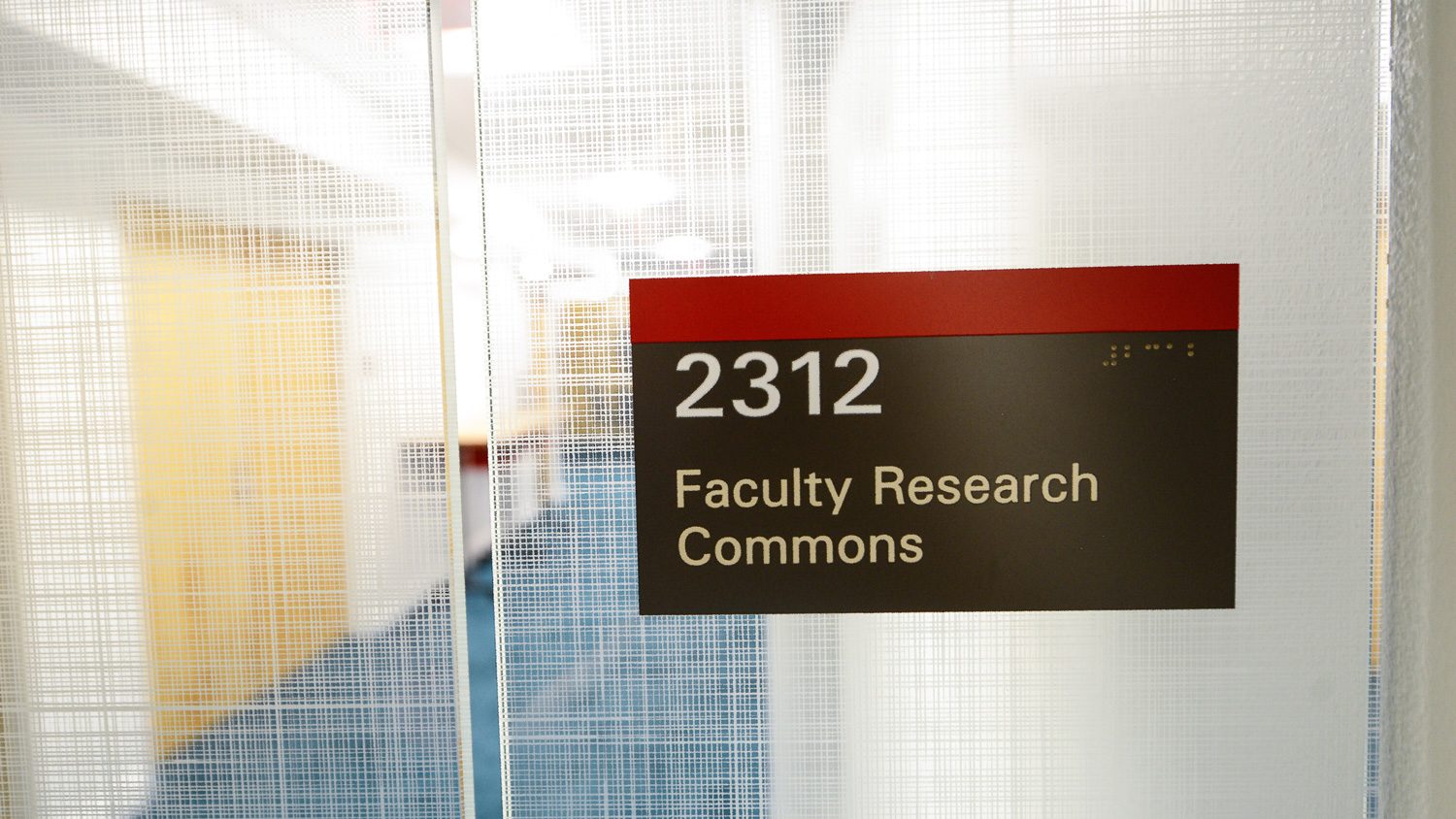 The Office of the Executive Vice Chancellor and Provost supports world-class academics at NC State. Initiatives undertaken by the office align with the university's strategic mission by investing in faculty infrastructure and encouraging interdisciplinary scholarship.
These efforts are on full display in the new Faculty Research Commons at the D.H. Hill Library, located on the second floor of the building's west wing. The space, which will hold a grand opening ceremony around early to mid-October, provides a unique space where colleagues from across disciplines and different parts of campus can connect.
"Faculty on Centennial Campus loved the commons in Hunt Library," said Vice Provost and Director of Libraries Susan Nutter. "Faculty on the main campus did not have a similar space in D.H. Hill, so we saw an opportunity to provide a place where they could come together and work."
Feedback from various faculty members were integral in planning the new space. Faculty-friendly features include conference rooms perfect for teaching and conference breakout sessions, along with state-of-the-art technology, such as a Google Hangouts setup that allows faculty to work with one another and students regardless of location.
"We also offer full access to librarians who can assist faculty in all library needs and research requests," said Nutter. "During our soft opening in July, we heard from many faculty that this was something they wanted, and that they felt like the Provost and Chancellor had heard them and were being responsive to their requests."
Design, similar to Hunt Library features, remained a central component in planning the commons. The space features an open floor plan with natural lighting and wide views of Hillsborough Street, along with colorful, modern furniture and accent pieces.
The Provost's Office plans on taking advantage of these features and using the commons for upcoming events highlighting faculty research and work. Faculty interested in utilizing the space may reserve four- or six-person workrooms, focus rooms, various conference rooms and a seminar room. Accessing the space requires a valid Wolfpack One Card.
Learn more about D.H. Hill's Faculty Research Commons at http://go.ncsu.edu/ocdbfv.