Showcasing Research Excellence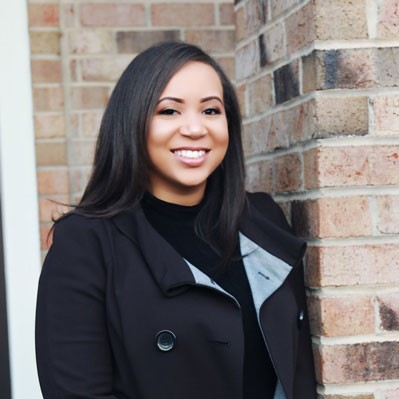 The NC State community consistently comes up with new, creative ways to communicate their wide-ranging scholarship interests. Through the Chancellor's Innovation Fund and the Envisioning Research contest, they put research excellence on full display.
Chancellor's Innovation Fund
The Chancellor's Innovation Fund (CIF) was established in 2010 with a goal of supporting the commercial potential of intellectual property of NC State faculty. Each year, the CIF awards up to $75,000 to faculty for short-term commercially-focused research projects. This year's winners are:
Ashley Brown, associate professor, NC State and UNC-Chapel Hill Joint Department of Biomedical Engineering; custom clotting therapy for chronic wound care

Jordan Besnoff, research assistant professor, and David Ricketts, professor, Department of Electrical and Computer Engineering; better Bluetooth EKGs.

Arun Kota, associate professor,

Department of Mechanical and Aerospace Engineering; all-in-one "icephobic" coating.

Stefano Menegatti, associate professor, Department of Chemical and Biomolecular Engineering, and Michael Daniele, associate professor, Department of Electrical and Computer Engineering and NC State and UNC-Chapel Hill Joint Department of Biomedical Engineering; cutting-edge COVID-19 antibody tests.

Gregory Parsons, Alcoa Professor,

Department of Chemical and Biomolecular Engineering

, and graduate student Sarah Morgan; protective fabric combatting lethal toxins.

Joshua Pierce, professor and LORD Corporation Distinguished Scholar,

Department of Chemistry and director, Integrative Sciences Initiative; stronger antibiotics to battle biofilm-related infections.
Pierce's research involves biofilms, the underlying cause of many recurring infections, with impacts on fields including human health, agriculture and more. Through his research, he helped discover novel small molecules that are able to 'turn on' the activity of the FDA antibiotic vancomycin and was able to find this serendipitous result due to his team's ability to make never-before accessed materials through chemical synthesis. The funds he received will support completion of the pre-clinical trial phase of his research. 
"Evaluating these compounds against biofilms was only possible due to expertise and collaboration across disciplines," said Pierce. "Collaborations with the Schnabel lab in the College of Veterinary Medicine and Brown lab in the College of Engineering have allowed us to explore the efficacy of these compounds in ex-vivo and in-vivo experiments and help guide the future directions of the project. METRIC has been critical for the characterization of the novel antibiotics themselves. To develop a novel lead compound to treat disease takes teams from many disciplines, co-localizing and facilitating those interactions and supporting them with state-of-the art instrumentation and technologies will only accelerate the outcomes — and in many cases fertilize projects that would have otherwise never been conceived."
Through the Integrative Sciences Initiative and Building, these types of discoveries will be accelerated and teams of investigators will not only discover new molecules with exciting activity, but will also be able to evaluate how those molecules work in biological settings and how they can be evaluated in real-world applications. The core technologies in the Integrative Sciences Building will be critical to these efforts.
Learn more about this year's selected projects and how the CIF creates market-ready products and solutions from these and other discoveries.
Envisioning Research
Envisioning Research, NC State's annual research image project, gathers submissions from undergraduate and graduate students, postdocs, faculty and staff to highlight the beauty inherent in research, along with its impact on the university and world. NC State's Office of Research and Innovation, the Graduate School, the NC State University Libraries, and University Communications and Marketing, work together to conduct the contest.
Nearly 30 first place, runners up and honorable mentions were given in four categories: Graphics and Data Visualization, Microscopy, Photography, and Video and Interactive.
"I was inspired to take this photo because I feel a great sense of camaraderie with lemurs, and I wanted to share that camaraderie with the world," said Kenzie Cromer, an undergraduate student in the College of Sciences. "I think many people know of lemurs––in part because of DreamWorks' Madagascar franchise­––but not many people know that all lemur species are endangered. I hope this photo encourages the Wolfpack to learn more about lemur conservation."
Cromer took home first place for undergraduate submissions in the Photography category.  She gives credit to her mentor, Lisa Paciulli, who facilitated a collaboration with the Duke Lemur Center. When Cromer started her degree at State, she wanted to go into neuroscience, but after working with Paciulli, her interests shifted toward biological anthropology.
Learn more about this year's Envisioning Research winners. Find the full image gallery here.
*Original articles published by the Office of Research and Innovation and Matt Shipman, University Communications, respectively.