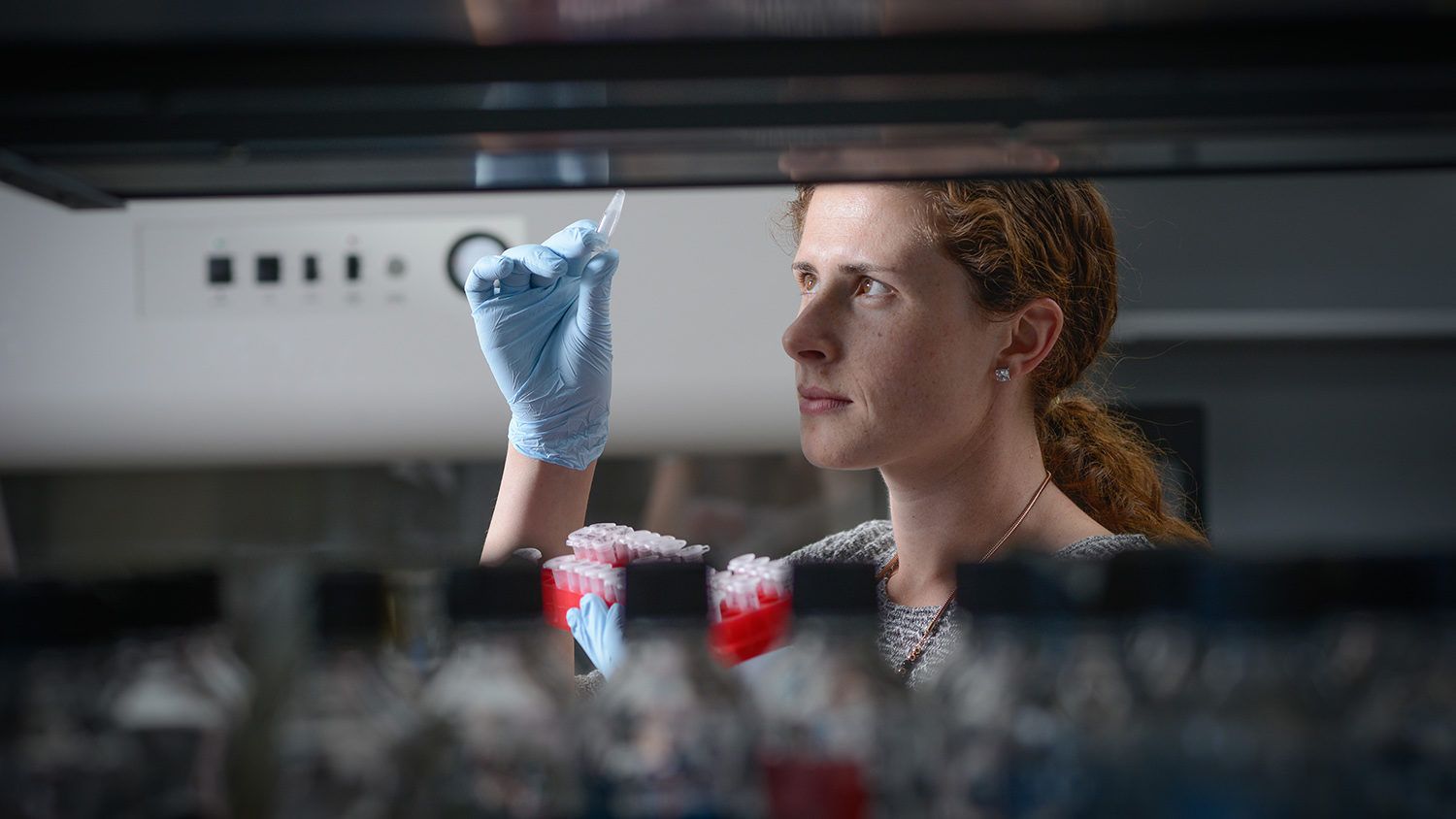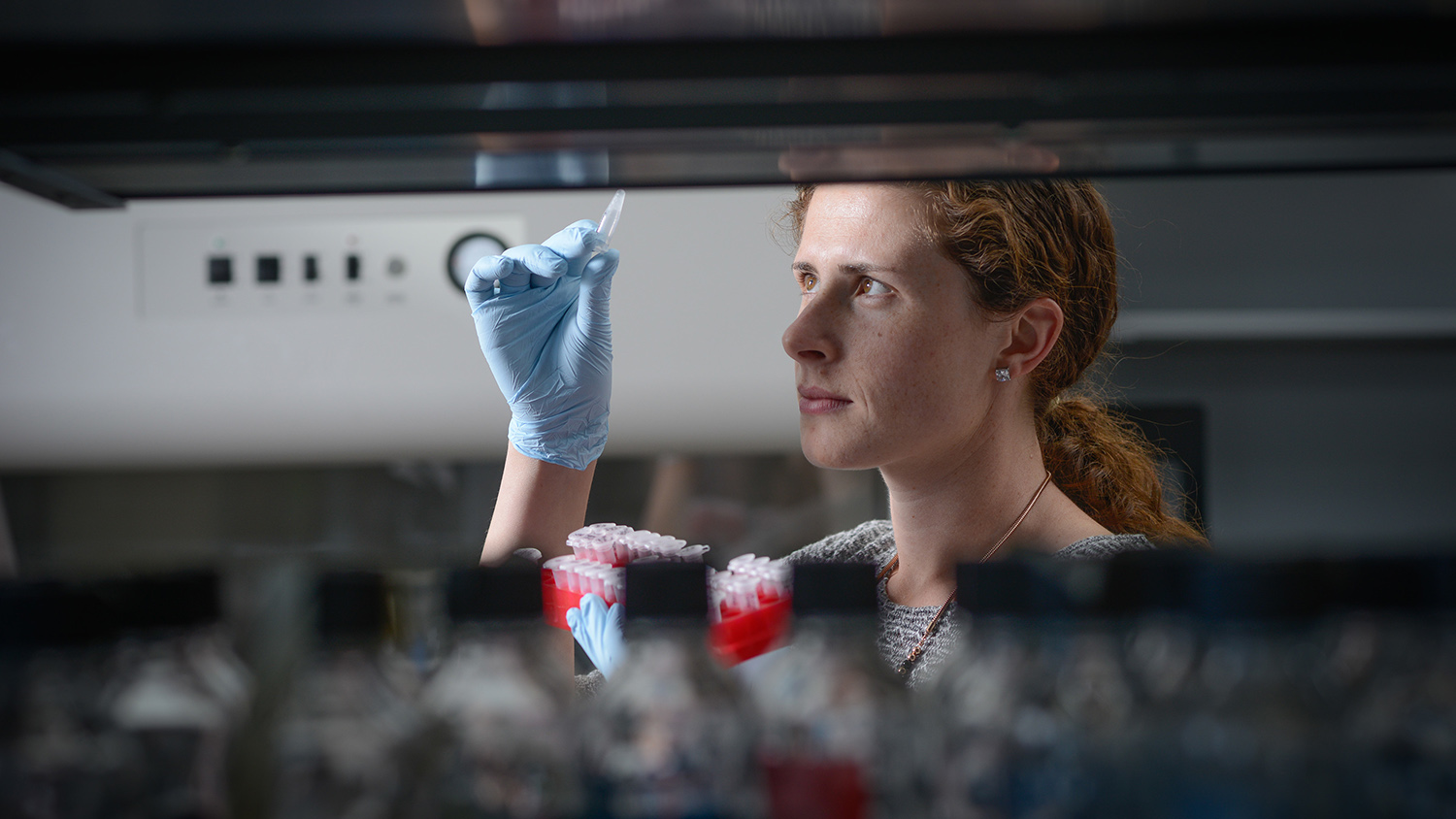 NC State maintains a wealth of resources to support faculty success. Here are some of the resources available to help faculty strengthen their teaching, research and service on campus and in the community.
The Provost's Office provides comprehensive support to NC State faculty regarding teaching, research, personnel matters, professional development and more.
The Office of Faculty Development supports the mission of NC State by fostering and facilitating the success of NC State's faculty. OFD host many events throughout the year and sponsors a variety of ongoing programs, including the RED Core Teaching Certification, Face-to-Face and Virtual Reading Circles, monthly Faculty Writing Retreats and Faculty Communities.
The Office of the Executive Vice Chancellor and Provost publishes a monthly digital newsletter keeping audiences informed of timely academic stories and events around campus. We reach all university faculty, as well as staff in NC State's colleges and Provost's Office supporting units. The newsletter includes the "Pack Hacks for Faculty" column, where NC State faculty provide their peers with tips, advice and other insight to facilitate teaching, research, scholarship and engagement activities. You can also sign up here.
The Provost's Office also supports faculty though this program, which provides faculty with academic leadership experiences in key administrative areas.
The Provost's Office worked with campus partners to gather helpful faculty-related information and tools from across NC State's vast website ecosystem in one location.
NC State DELTA has gathered a variety of faculty services to help faculty prepare for the fall 2019 semester. If you're thinking about how using technology in your course can impact student success, or if you're ready to rethink your class and switch to a blended learning environment, DELTA has the resources to help you succeed.
Our Fall Workshops 2019 includes a series of facilitated opportunities so you can follow along with DELTA as we cover a few key teaching with technology topics. Follow us on Twitter and Facebook for reminders and updates about workshop opportunities. If you have questions or need assistance registering, please contact LearnTech@ncsu.edu or call 919.513.7094. DELTA also offers the LearnTech helpdesk for academic technologies. If your department would like a workshop offered for your faculty, or if you would like an individual consultation, please email the team at learntech@ncsu.edu. All workshops are free and open to faculty, staff and grad students.
Global Engagement provides faculty with several resources for global research and collaboration, which include the following. 
The Office offers a number of internal seed grant programs and curates a list of external opportunities that support international activities.
The Global Partners Database provides detailed information on formal NC State partners and NC State faculty engaged internationally.
Get necessary information and assistance with developing a funding proposal for your international project.
Through NC State's institutional membership, all graduate students, postdoctoral scholars, and faculty have access to the National Center for Faculty Development and Diversity (NCFDD), which provides professional development, training, and mentoring. The NCFDD is an independent professional development, training and mentoring community of over 71,000 graduate students, post-docs, and faculty members. NCFDD resources are broadly applicable across academic disciplines and include a range of topics such as time management, overcoming academic perfectionism, how to develop a daily writing plan, how to write grant proposals, and more. These resources offer concrete guidance that could increase your productivity and your sense of well-being.
NC State has purchased an institutional membership, allowing all faculty members, post-doctoral scholars and graduate students to take receive the program benefits free for one year. The membership includes Core Curriculum webinars, access to multi-week courses, audio, slides and transcripts of all workshops so learning can be done at your convenience.
Take a moment to review the resource page that the Libraries has created to show the comprehensive list of services they can provide to support research and teaching and learning. The Libraries also has several work spaces and visualization and teaching spaces at D. H. Hill Jr. Library and James B. Hunt Jr. Library.
The Graduate School provides a wealth of tools, resources and information to help promote graduate education at NC State. Extensive support is available for those who are responsible for graduate programs or who serve as graduate student advisors. The Graduate School can also help with the recruitment and support of graduate students.
Visit the Research Portal to explore the support available to help you find research funding opportunities, develop a proposal, manage a project or commercialize your research.
The NC State faculty ombuds empowers people and the university to reach their full potential. Roy Baroff  has 30 years experience in the conflict resolution field as a mediator and attorney and 4+ years serving as the faculty ombuds.
Division of Academic and Student Affairs
The Division of Academic and Student Affairs provides many resources to both students and faculty.
Academic Advising Services provides a centralized source of quality advising for students with no declared major and students transitioning between majors. In addition, there are a variety of training and professional development opportunities for all advisors, faculty and staff. For example, the Advisor Development Institute offers faculty and staff a chance to demonstrate their commitment to undergraduate advising at NC State. Professional development in the form of workshops, roundtable discussions and webinars actively supports undergraduate advisors, advising administrators, and others committed to student success. 
GPS is a suite of tools for helping students explore a path to timely graduation and career options with data, services and supportive connections. Provost Warwick Arden invested in this system in 2015 as a commitment towards improving advising services through analytics and workflow functionality critical to advising and other student services. These tools complement the new advising model being implemented at NC State.
Faculty, staff, students, parents and others are strongly encouraged to report behaviors that they feel are concerning or worrisome, no matter how small or insignificant they may seem. Making a referral shows that you care enough to get the student the help they need. Often, a quick response to provide a distressed student with timely resources will ensure that they student remains successful academically.
The Counseling Center assists faculty and staff in a variety of ways. You may have difficulty with a problematic student, or feel concerned about a distressed student. You might wonder how to support a student who confides in you about personal issues. Maybe you would like someone from the Counseling Center to talk with your class about a counseling-related topic. You might even be seeking help yourself.
The Disability Resources Office determines eligibility for accomodations for students with disabilities and serves as a resource to faculty in helping them understand their obligation in providing equal access. We hope our website provides you with information you seek. If you have any questions or need clarification, please contact us by phone, email or by appointment.
Under the Code of Student Conduct (POL 11.35.01) and Student Discipline Procedures (REG 11.35.02), faculty have a responsibility to clearly communicate academic expectations in the course syllabus; use the Pack Pledge on all syllabi, assignments, examinations, or other academic evaluations; and follow the procedures for addressing matters of academic misconduct. This website provides helpful information if you suspect academic misconduct and details how the Office of Student Conduct can assist you through the process.
The University Tutorial Center contributes to NC State students' academic success by providing a variety of free programs and resources that promote academic skill development and independent learning within the university environment. Our website provides information about current offerings.
NC State is dedicated to a campus that promotes wellness in all facets of our lives. Wellness programs have been created for students, faculty and staff. Additionally, faculty can join the Carmichael Recreation Complex for a small monthly or yearly fee and enjoy the convenience of an on-campus facility.
At NC State, the arts are for everyone. Any student can participate in arts programming and there are many ways faculty can get involved with arts programming. Arts NC State has made it easy for faculty to connect the academic courses they teach with events offered through Arts NC State, including performances, arts and crafts exhibitions, music concerts and theatre productions. Be sure to check out the Arts NC State Extracurricular Guide for more information.
Other Resources
Other resources can be found on the Division of Academic and Student Affairs faculty resources page.